Miscellaneous Pics
Page 2 Page 3 Page 4 Page 5 Page 6 Page 7
A bullet-ridden state border sign in the middle of nowhere. This is on the border between the Northern Territory and Western Australia in the middle of the desert on the Tanami Track (NT-5), a 1400km highway, of which only 30km was sealed. This was taken in 1992, I am only 14 in the picture. And no, I don't know what the tyre on the pole means.
Another border sign, taken on the same school trip around Australia. I'm in the foreground on the right with my hand on my knees in the green sweater. This was taken in the delicately named village of Cockburn.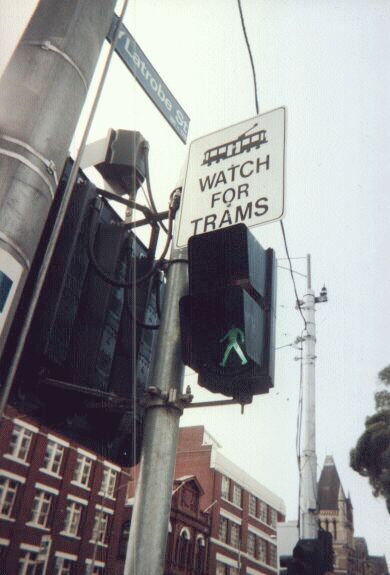 A typical pedestrian signal setup in downtown Melbourne VIC. Most Australian states now use symbols on their pedestrian lights. Also worth noting is a typical City of Melbourne street sign, and a "WATCH FOR TRAMS" warning sign.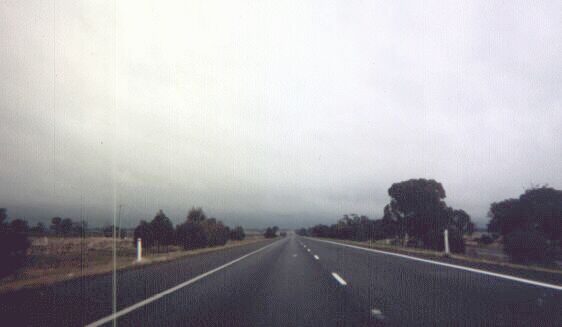 The Hume Highway (National 31) southbound near Wangaratta. I love this road! It's the only major cross-country highway here which comes anywhere near meeting Interstate standards.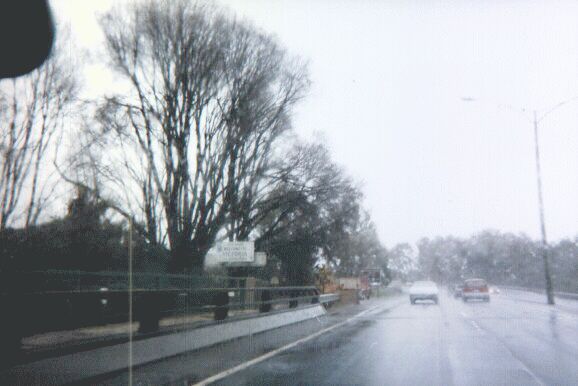 Welcome to Victoria, taken in 1997 on a bridge over the Murray River in Albury-Wodonga. Victoria recently changed its border welcome signs, this is the older style.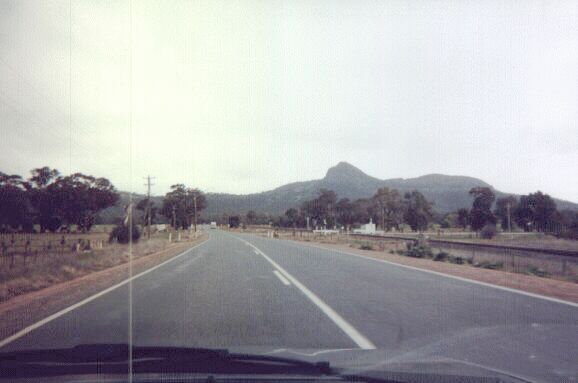 The Olympic Way (National 41) southbound from Wagga Wagga NSW, approaching The Rock, a rather jagged mountain which juts out from the Riverina plain. To the right you can see the Main Southern Railway between Sydney and Melbourne.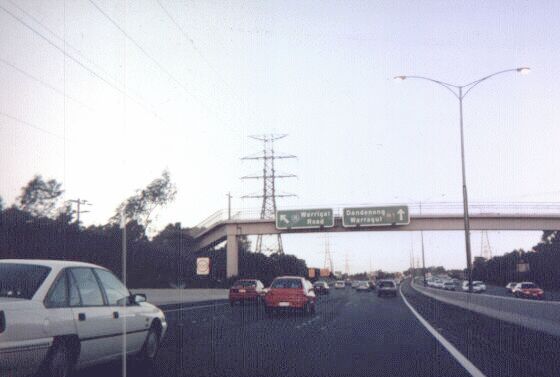 The South-Eastern Freeway (M1) heading away from Melbourne in afternoon peak-hour. A typical gantry set-up can be seen on a pedestrian overpass.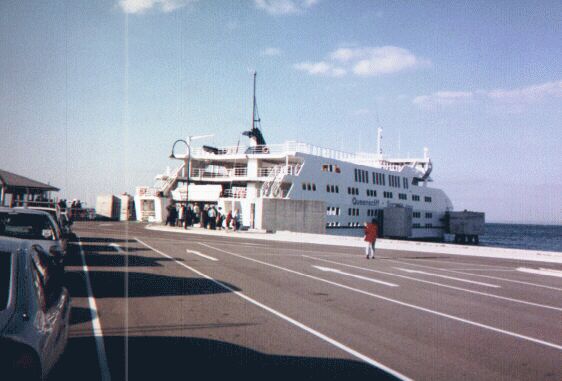 The ferry that goes between Queenscliff and Sorrento, VIC. A nice relaxing 45-minute cruise across the heads of Port Phillip Bay which saves having to make a three-hour drive through the sprawling Melbourne metropolitan area.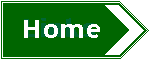 © Bradley Torr. Last updated 08-Jun-2003.