Miscellaneous Pics (Page 3)
Page 1 Page 2 Page 4 Page 5 Page 6 Page 7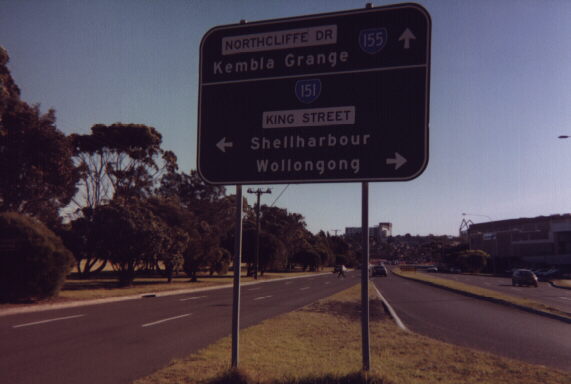 Advance 'stacked' guidance sign at Warrawong, NSW. Notice how the actual names of the roads are in capitals within a white box.
Sign informing pedestrians that jay-walking is permitted at this intersection. Crown and Kembla Streets, downtown Wollongong.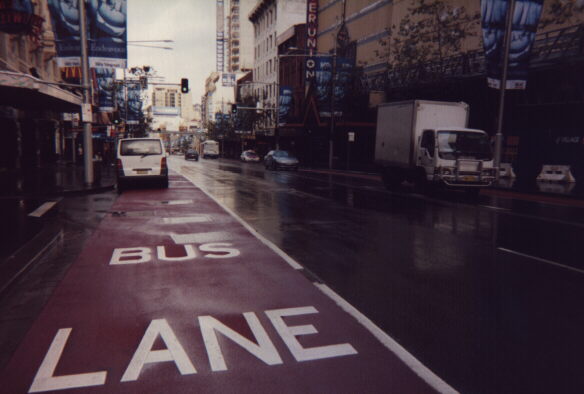 Bus lane on George Street, Sydney. Notice the special red coloured pavement used to differentiate the bus lane. This was taken on a public holiday so private vehicles were parked in the bus lane.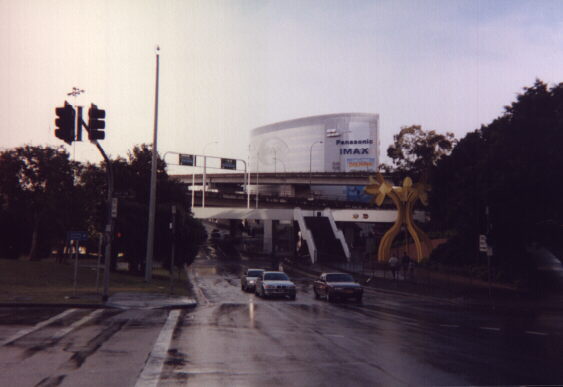 Stacked interchange of the Western Distributor (NSW-40) over the intersection of Bathurst and Harbour Streets, Sydney. The IMAX theatre in the background actually stands in the median between the northbound and southbound mainline viaducts of the Distributor.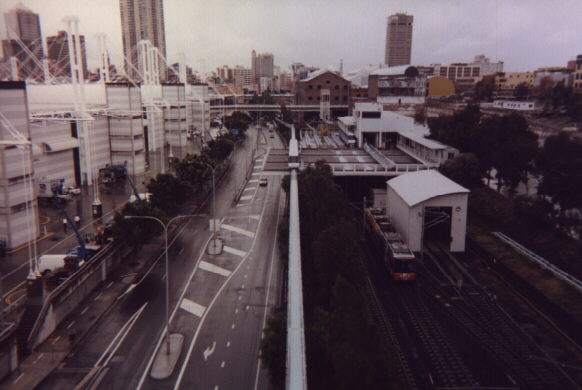 A classic multi-modal photograph. Left - Darling Drive, a fairly new road designed the service the Darling Harbour retail and recreation complex. Middle - elevated monorail track with monorail depot in background. Right - Sydney Light Rail tracks, connecting Sydney Central railway station to the Pyrmont urban renewal project and Star City casino.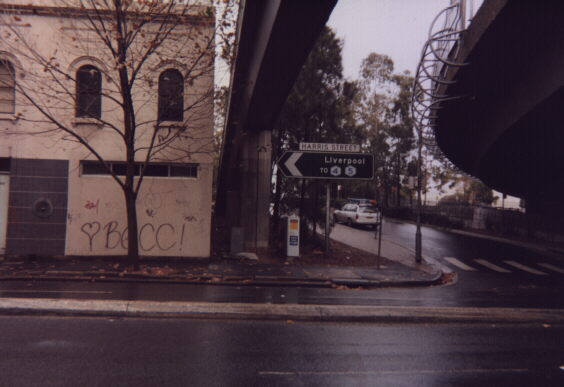 An older style of guidance sign, with the street name placed on a tab affixed to the top of the sign rather than on the sign itself.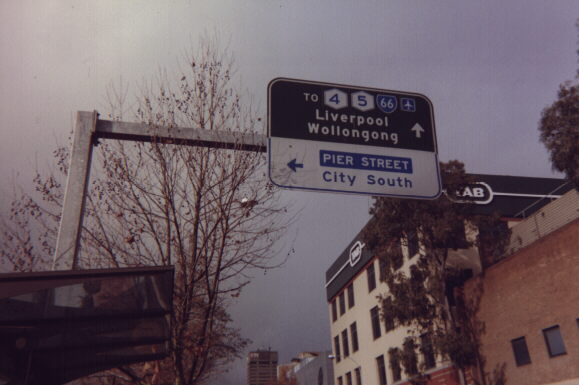 Interesting guidance sign on Harris Street, Ultimo. As major roads approach downtown Sydney, special signage distributes traffic to different parts of the central business district using blue-on-white signs. Also notice the airport symbol at the top-right of the sign.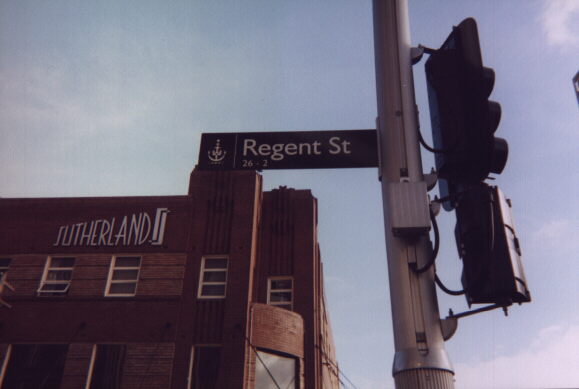 New style of Sydney City Council street sign featuring the city's revamped logo and new typeface.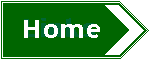 © Bradley Torr. Last updated 08-Jun-2003.