Miscellaneous Pics (Page 2)
Page 1 Page 3 Page 4 Page 5 Page 6 Page 7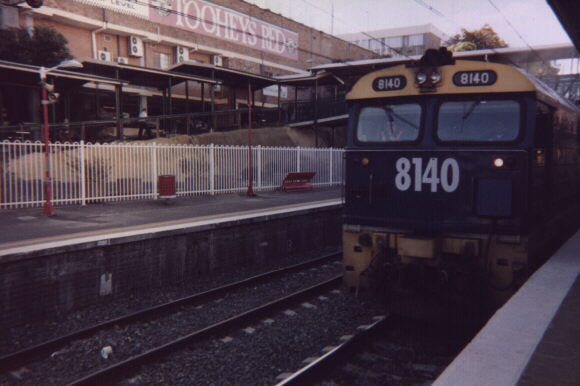 So, not road-related as such, but I'm also quite partial to rail transport as well. This is my favourite class of locomotive, the 81 class, in Freightcorp livery, heading south through Wollongong station.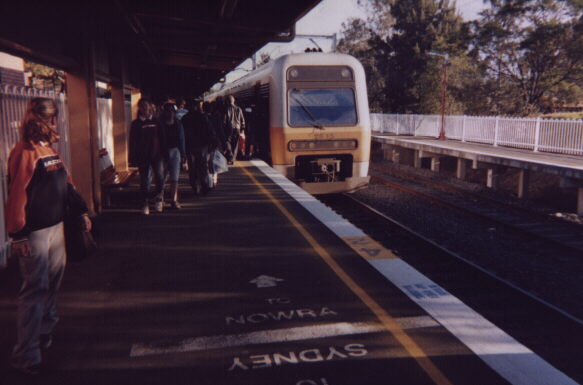 Another interesting railpic, taken at Dapto station. The CityRail electric network ends at Dapto (a southern suburb of Wollongong), requiring passengers travelling further south to change to diesel railcars. A diesel powered Endeavour railcar can be seen in the background, while directions for passengers changing trains can be seen painted on the platform.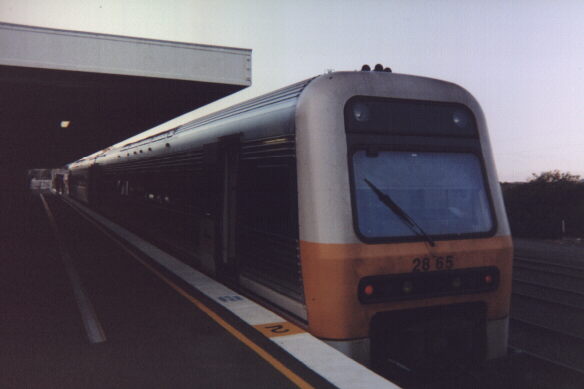 A closer look at an Endeavour, sitting at Bomaderry station, the terminus of the South Coast railway.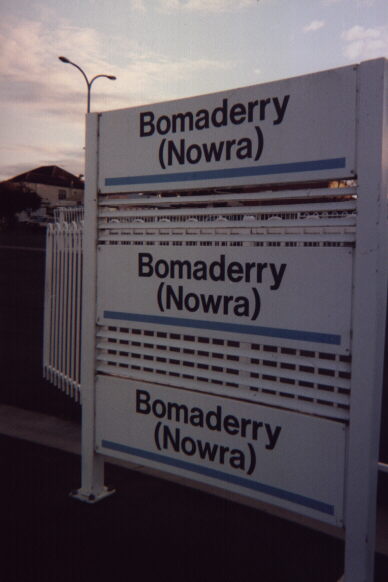 Station name signage on the platform at Bomaderry station. Bomaderry and Nowra are twin towns on the Shoalhaven River about 180km (110 miles) south of Sydney. The railway doesn't actually make it into Nowra, but for some reason, CityRail likes to make it appear as such.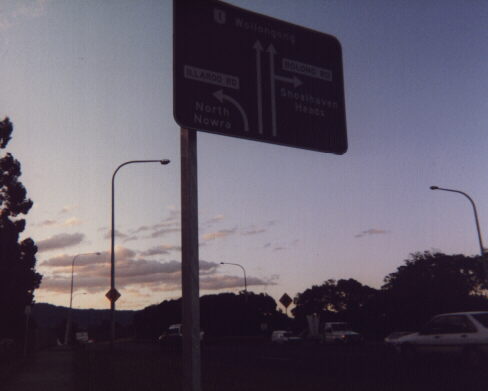 A Big Green Sign on the Princes Hwy (Route 1) heading north through Nowra. It illustrates the RTA's new clearer style of lane guidance, showing which lane you need to be in to get to a particular destination.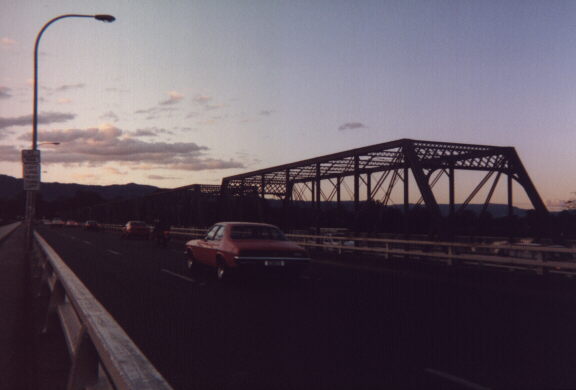 The bridge over the Shoalhaven River connecting Bomaderry and Nowra. The eight-segment truss bridge carries southbound traffic, has two lanes and was probably built in the 1930's. The bridge that I am standing on carries northbound traffic and is a concrete box girder bridge built in 1980.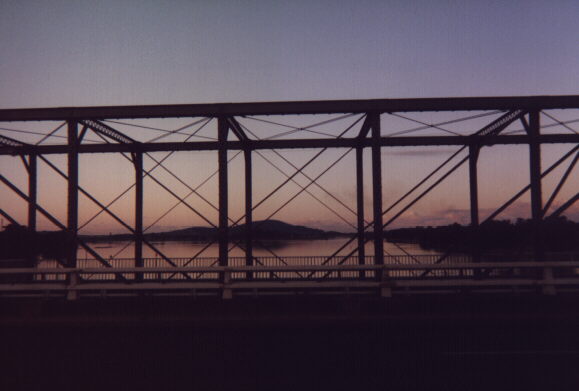 I felt like being artistic here. Detail of the the truss bridge at sunset with Mount Coolongatta in the background.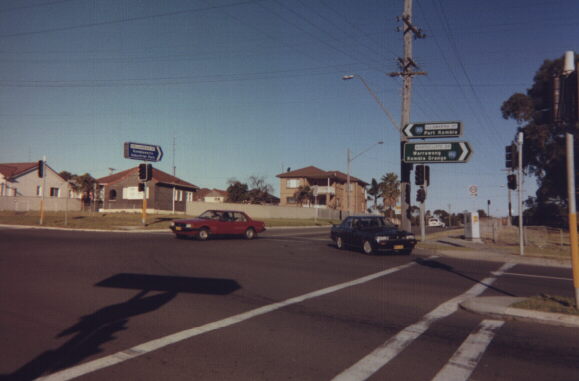 Typical suburban signallised intersection in Warrawong, NSW, showing arrowhead guide signs affixed to the signal standards.