Here my QSL Card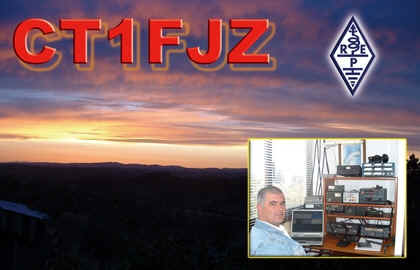 For any request info about my QSL card due that I don't have Web-Page
Log on , just you can send me a e-mail (CT1FJZ) .
Usually I send all cards through the CT QSLBureau, but if you prefer to send me
your QSL card direct , I'll send one back directly.
Paulo Santos Mira
P.o. Box 603
2846-909 Paivas
AMORA
PORTUGAL-Europe
For European send direct vcompany, you should use this to list frequently asked questions
that your customers ask you. Everything from the technical to the trivial.
Be very specific!
For an individual, use this page to answer questions about you or your
web site that people often ask. After your site has been up for a while
you'll probably notice "frequently asked questions." Hence this page!
---
WebMaster CT1FJZ
Last Updated: September 9th,2005