The
Rotary Engine Pages Institute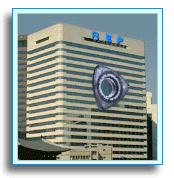 (picture may not be actual Institute)

Ths site is for Rotary enthusiasts everywhere, young and old, expert or novice.


The revolutionary (pun intended:) Rotary engine has changed the way many people feel about their cars, resulting in numerous followers, and sometimes fanatics, around the globe.


Here at the Rotary Engine Pages we offer advice, pictures, movies, sounds, information and more to either get you into the world of Rotaries for the first time or maybe even expand your knowledge a little.

NEW - Wanklers Forum - Now Open!


NEW - Two new Rotary videos added to multimedia page. Check 'em out!


NEW - A reader has submitted a great pic of the RX01 engine. See it in our Gallery along with other recent additions.


Also, check out the new animated rotary engine on our How It Works page.
Also new at this site is the Buyers Tips page and the Wanklers Forum, plus much more. At the forum you will be able to communicate with fellow Rotary enthusiasts on a chat board about your cars, problems or whatever.
The Buyers Tips page is a collection of points to look for when buying a Rotary powered car.


Coming up soon will be a department on engine rebuilds and Rotary dragracing and other videos as well as updates on existing departments.


The Gallery

has grown as well and it's going to get bigger with feature pages on all Rotary models I can get photos of. (submissions welcome)


Enjoy your visit and come back to see us again soon.


Glenn