1588
Agostino Ramelli designs a rotary piston water pump.


1772 - 1782
James Watt takes out several patents for rotary steam engines.


13 August 1902
Felix Wankel was born in Lahr, Germany.
His father, Rudolph, a commisioner in the Forestry Department was killed in 1914 in the Great War (WW1).
(for more about Felix, see the Felix page).

1903
John Cooley patents a design for a rotary steam engine.

1910
The Britsh Patent office already holds over 2000 patents for rotary type pumps and engines. All presumably unsuccessful.

1924
Wankel begins working on his engine.

1920s to early 1930s
Wankel works on the main problem with rotary engines by devising over time, a method that uses gas pressure, instead of large springs, to hold the seals fimly against the sealing surfaces. Something engineers had been attempting, usuccessfully, for near 200 years with various pumps and steam engines.

1927
Wankel makes his first sketches for a Rotary engine.

1930
First real Patent taken out by Felix Wankel for his design.

1938
Dimitri Sensaud de Lavou designs an engine with a 5 lobe rotor.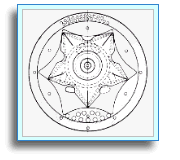 WW2 Years
Wankel was mostly engaged in designing rotary type valves for conventional piston torpedo engines with Damlier-Benz.

1953 to 1954
DKM 53 (Drehkolbenmotor or "rotary piston engine). The first rotary engine is concieved. Now working for the N.S.U. company, Wankel presents full detail drawings of what was to become the Rotary engine we know today.

1954
DKM 54 .An advance on the earlier engine is designed.

18 April 1956
First production scetches made for Wankel's new Rotary engine.

1 Februrary 1957
First trial run of DKM 54.

1957 later
DKM 125 (125cc capacity) was constructed and achieved 26 horsepower at 15000rpm during testing. Another DKM engine was taken to 25000rpm in a special safety tunnel.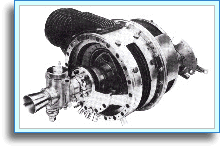 1 July 1958
KKM 125 , weighing 37lbs, is tested for the first time.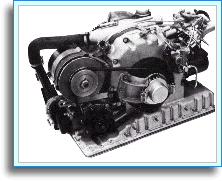 1954 to 1958
N.S.U. and Wankel take out 30 patents covering all aspects of the new engine design.

21 October 1958
Aircraft company Curtis-Wright pays $700,000 for an exclusive licence to produce the engine in the U.S. and a non-exclusive licence for the rest of the world (except Germany).

1958 to 1959
Curtis Wright produce two engines. The RC 1-60, a single rotor of 60 cubic inches(8 times the size of the DKM 125), and the RC 2-60, a twin rotor version of the RC 1-60. Other models produced around this time by Curtis Wright include the RC 4.3 (small, 25lb, air cooled engine), the RC1 1920 (a monsterous engine producing 800 horsepower).

1958
N.S.U. release the rotary powered Prinz.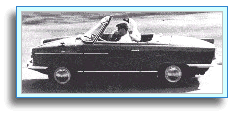 12 November 1959
Full Page advertisements appear in newspapers announcing the iminent arrival of a revolutionary new engine by Curtis Wright.

2 October 1960
Provisional Agreement between Mazda and NSU regarding Rotary developement and manufacture.

4 July 1961
Formal Contracts signed between Mazda and NSU regarding Rotary developement and manufacture.

1962
N.S.U. market small marine adaptaion of the rotary.

April 1963
Mazda establishes the Rotary Engine Research Division.

1963
N.S.U. Spider is launched at the Frankfurt Motor Show.
(engine-KKM 502, one rotor)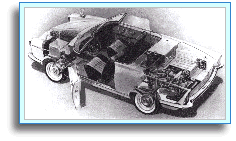 1963
Toyo Kogo gain full licence for Rotary engine design.

1964
Mazda Cosmo Sport launched at the Tokyo Motor Show.

1966
Mazda Cosmo Sport 110S exhibited at Tokyo Motor Show. Launched on 30 May 1967. (10A)

September 1967
N.S.U. Ro80 is launched at the Frankfurt Motor Show.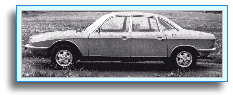 1968 to 1969
C-111 project designed by GM engineer Rudi Uhlenhaut, ex Damlier. Offered 3 and 4 rotor models but did not go into production.


August 1968
Mazda Cosmo Sport 4th in Nurburgring 84 hour endurance race.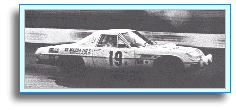 1969
Mazda R100 released. (10A)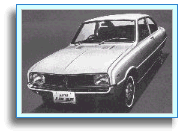 13 May 1970
Mazda RX2 released. (12A)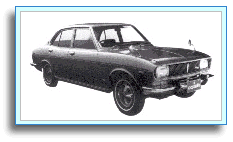 6 September 1971
Mazda RX3 released. (12A)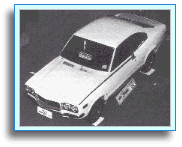 March 1973
Mazda RX4 released. (12A)

1974
Mazda RX4 released. (13B)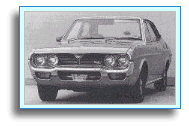 1976
Mazda RX5 released. (13B)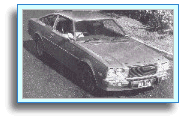 1978
Mazda RX7 series 1 released.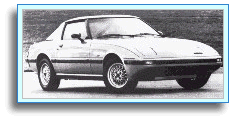 October 1979
Mazda RX7 series 2 released.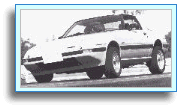 October 1983
Mazda RX7 series 3 released.

1986
Mazda RX7 series 4 released.
Mazda RX7 series 5 released.

1991
Mazda RX7 series 6 released at Tokyo Motor Show.

1991
Mazda wins the Le Mans 24 classic with its 787B R26B race cars.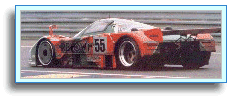 More History Coming Soon !!