Mickey Mouse 60th Birthday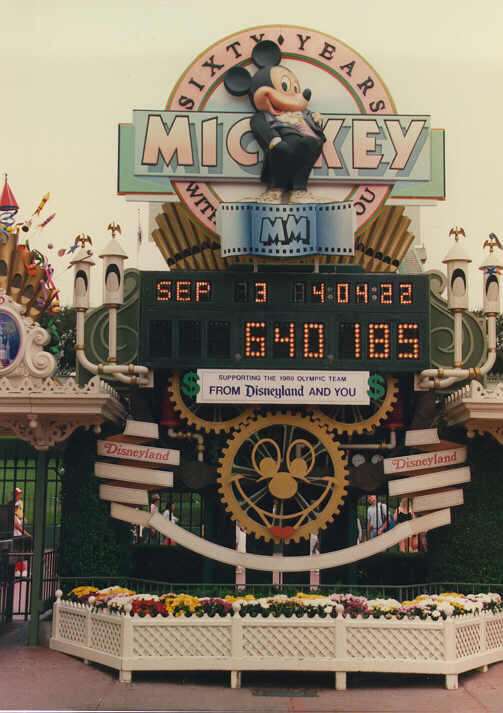 Starting June 1988 the world celebrated Mickeys 60th Birthday. Disneyland celebrated with a balloon of Mickey in the parking lot, a hot air balloon called "Skyears".
Each day a show would begin at the hub similiar to the "Blast To The Past" Hop. Everyone was dressed as Mouseketters.
What would Disneyland be without a parade to celebrate "how it all began". This storyline of Mickey's 60th Parade had Mickeys relatives arriving from all over the world to celebrate. It was quite a cheesy scene. It was one of the first parades where Disney characters were out numbered. For me, what makes a good Disneyland parade, is seeing many of the characters. Disneyland has had some wonderful and spectalular parades, but they lack a special spark in everyones heart.
---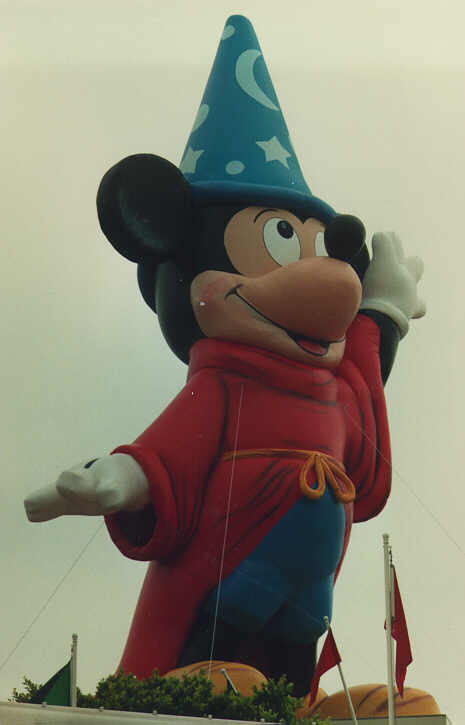 Balloon in Parking Lot
---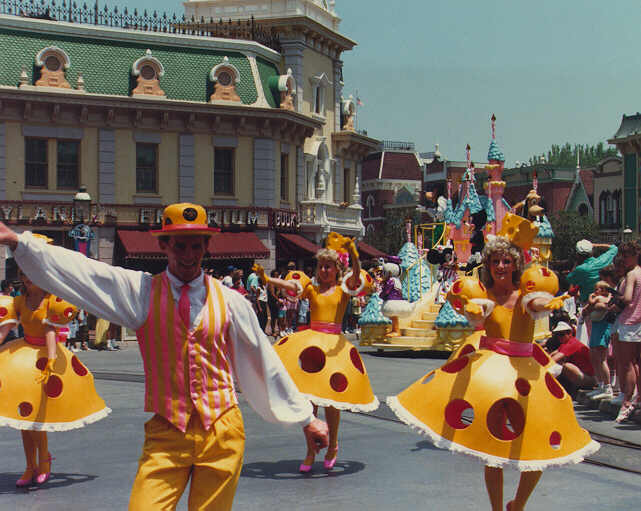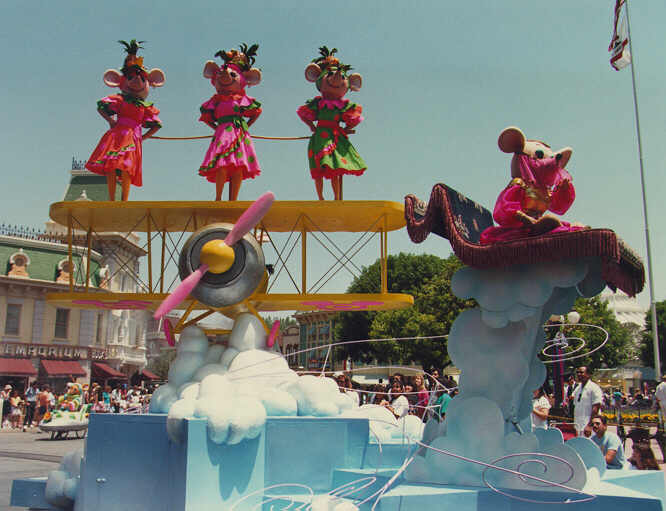 ---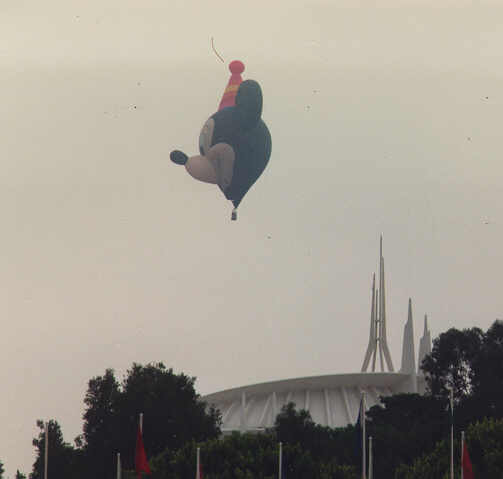 Hot Air Balloon Over Space Mountain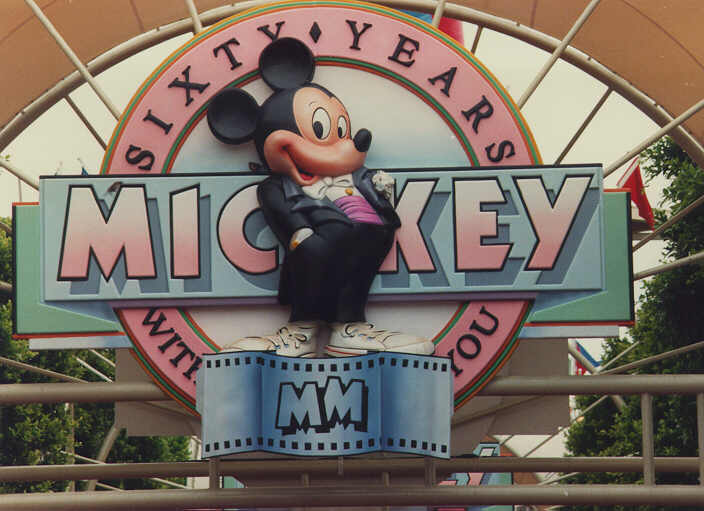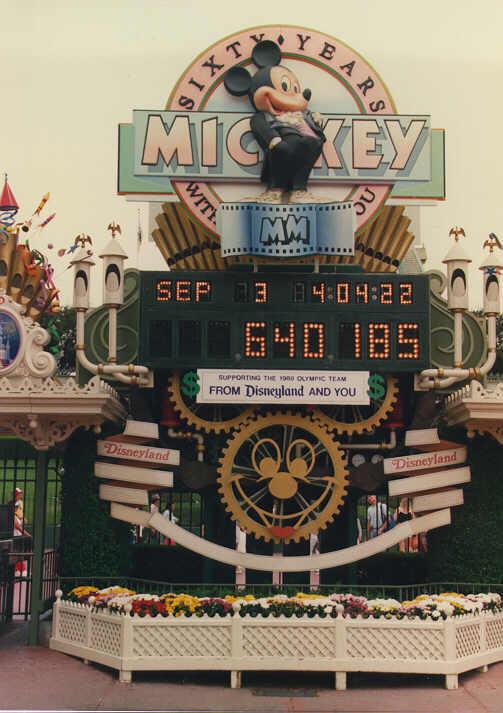 At the hub where Walt's statue stands today, a globe of the world was placed with Mickey Sorcerer on top.
---


---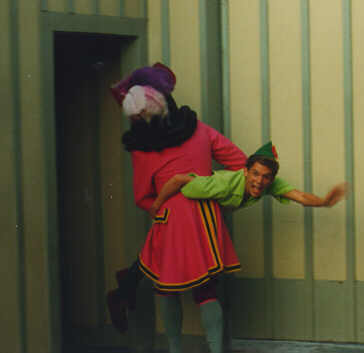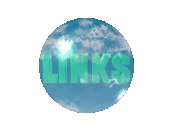 © 1997 [email protected]