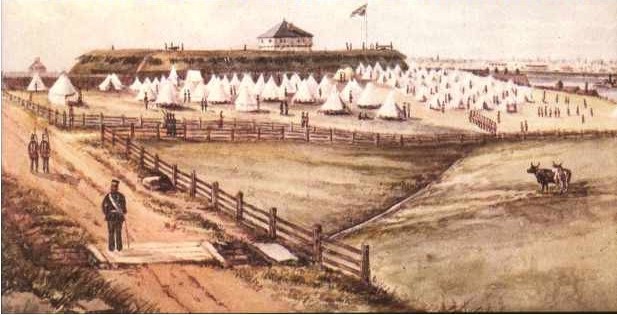 Rarely Asked Questions about Prescott, Ontario - What you always wanted to know.
The Prescott Gallery - Photos, drawings, and air photos.
High School (SGDHS 1973 Graduating year and concert band) - With very embarrassing photos.
Prescott People - Presenting profiles of Prescott's prominent people, nicknames and Prescottisms.
CFLC - one of Canada's first radio stations - a short story.
Prescott Links - Most of these are pretty old.
SGDHS has an alumni community on MSN.
Anagrams - Did you ever wonder what you get when you rearrange the letters in 'Prescott, Ontario', 'Ogdensburg, New York' or 'Brockville, Ontario'? Neither has anybody else but take a look anyway.