January 2, 1919 Trail of the Caribou Issue



In 1919 a special set of stamps were issued to commemorate the services of the Newfoundland Contingent in the World War of 1914-1918. The phrase, "Trail of the Caribou" is said to have originated with Lt. Col. Nangle, Roman Catholic Chaplain of the Royal Newfoundland Regiment. The badge of the Regiment consisted of the head of a caribou over a ribbon lettered "Newfoundland". In keeping with their emblem, a design of a caribou had been selected to represent this particular issue.
Of the twelve stamps, four commemorated the work of the Naval Forces, and bore the word "Ubique", meaning everywhere. Newfoundland's sailors could literally be found everywhere on the sea, which would account for the fact that the colony lost more sailors than all other British Dominions and Colonies combined. The remaining eight stamps in this series each commemorate a specific engagement in which the Royal Newfoundland Regiment participated. Sulva Bay was at Gallipoli, while all the others were in France. Together these form a glorious record of the part played in the war by Britain's oldest colony.



#115
1 cent green
Sulva Bay

#116
2 cent scarlet
Ubique

#117
3 cent brown
Gueudecourt




#118
4 cent violet
Beaumont Hamel

#119
5 cent ultramarine
Ubique

#120
6 cent grey
Monchy




#121
8 cent magenta
Ubique

#122
10 cent dark green
Steenbeck

#123
12 cent orange
Ubique

#124
15 dark blue
Langemarck

#125
24 cent bistre
Cambrai

#126
36 cent olive green
Combles


| Royal Newfoundland Regiment & Royal Naval Reserve | Battle Honors |

| Escape From Germany | Poetry Series | Links |






View My Guestbook
Sign My Guestbook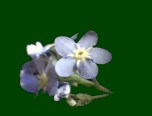 "This day will be remembered down the ages...it will shine forever like a star,
its name and fame an echo and a light to all eternity."

~ The St. John's Evening Telegram - November 11, 1918


Page created by Martha Collier