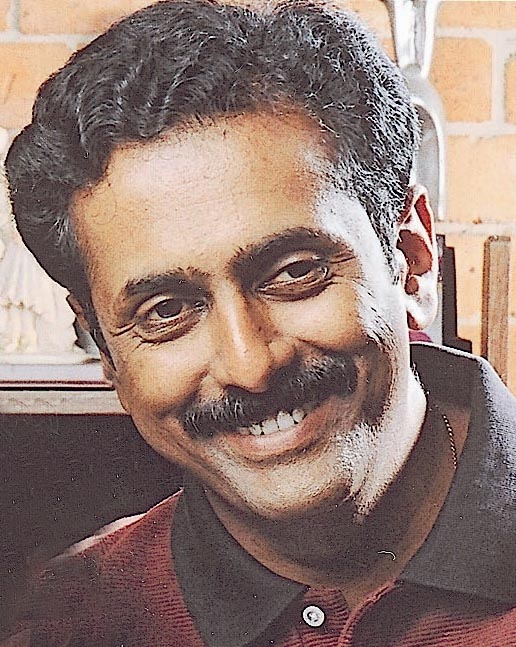 C handrasekhar is the Son of ShriK Atchuthan Nair,retired Additional Secretary to the Government of Kerala with the Home Department. His mother Padmavathy Amma is from North Parur.
He is married to Ambili V., a Physics teacher with the N S S Higher Secondary school, Perunnai, Chenganassery. She belongs to the Poonuthura family from Thalavady, Alappuzha.They got a daughter Aparna Chandrasekhar, who is a student of the First Standard in Arya Central School, Pattom,Thiruvananthapuram.
His only sister Sreekumary is working as a Lecturer in Chemistry along with her husband, Dr.T Radhakrishnan, who also is a Professor in Chemistry with the Pan Uzulu University,Zululand, S.Africa.

B orn in 18th December,1968, at Thiruvananthapuram,
Chandrasekhar had his B.Sc in Chemistry from the
University College Thiruvananthapuram in the year 1989.
He got his Post Graduate in English Language and Literature
from the University of Kerala in the year 1991.

Though hejoined for the Masters Degree in Journalism and MassCommunications at the Department of Journalism,University of Kerala, he had to discontinue it, to join the
Malayala Manorama as Subeditor on January 1, 1992.Later he also had another Master's in Mass Communication and Journalism from the Madurai KamarajUniversity Tamilnadu in the year 2000.

Left Manorama in the year 2000 to join Weblokam.com as Chief Sub editor and joined Deepika Kottayam in March 2003.He left Deepika and joined Mangalam Publications (I) Pvt Ltd as the Editorin Charge of Kanyaka women's fortnightly in April 2004