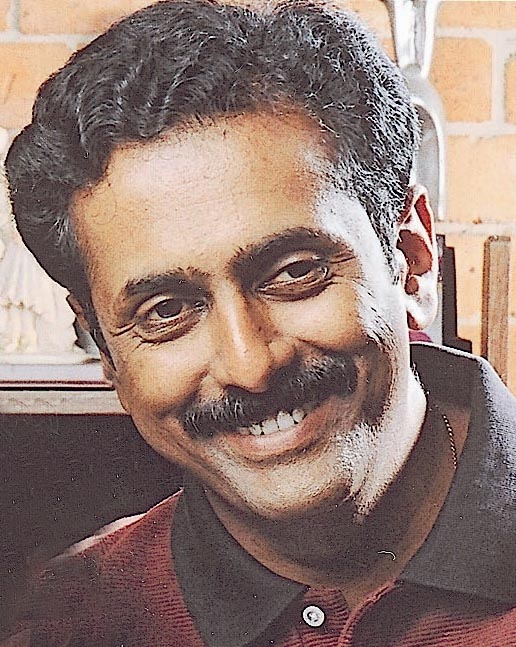 A journalist with 12 year's experience,he is currently working with m/s Amrita Tlevision, Thiruvananthapuram as its Senior News Editor.
He has been a Sub editor with the MALAYALA MaNORAMA,Kerala's largest circulated daily. He has worked both as a Reporter as well as Sub Editor at the desk. He has been Editor in Charge of Kanyaka women's fortnightly of the Mangalam Publcations (India)Private Limited Kottay during the year 2004-2006 and has been instrumental in re-designing the Magazine to give it an international look and flavour. He had also served Deepika, Kerala's first Malayalam Daily as Design Co-ordinator for a few months and as the Editor in Charge of Rasthra Deepika Cinema weekly from April 2003 to April 2004and also as the Senior Producer/Reporterwith India Vision Satellite Communications Limited, Cochin for a very short span.He was with Weblokam.com Trivandrum,vernacular division of Webdunia.com India (Pvt.) ltd.,Indore as as its Chief Sub editor since October 2000.

He has established himself as a Film journalist and critic during the years and has been contributing the Annual cinema write up for the Malayala Manorama Year Book since 1997. He has also published serious articles and studies regarding World cinema in Bhashaposhini,Kalakaumudi,Samakalika Malayalam, Nokkukkoottam,FILCA Annual,Vanitha,Chitrabhumi,Vellinakshatram, Kerala kaumudi etc.
Has been the co-ordinator in charge
ofthe Campus Line monthly tabloid
published by Malayala Manorama
from October 1999 to October 2000.

He has been the Editor of a Film
Magazine brought out by students during the year 1989-1990.

He has been a member of the Jury forthe State Television Awards for adjudging the best writing on TV in the year 1999.
C
handrasekhar has reported several International Film Festivals including
the IFFI Trivandrum 1997,
IFFI Hyderabad 1999, IFFK Cochin 1999
for Malayala Manorama and IFFK Trivandrum 2001,Trivandrum International Film Festival
2001 for weblokam.com. He has also
reported the International Children's
Film Festival Trivandrum 1992 for
All India Radio Trivandrum.
He has presented a paper on
'Cahiers du Cinema' in the seminar organized by Chalachithra Film Society to mark the 50th year of Cahiers du Cinema .
H e has been the Editor of the Festival Book of the International Film Festival of Kerala (IFFK) 2001 conducted by the Kerala State Chalachitra Academy and was the Member of the Publications committee of the IFFK 2001.Associated with the Kerala State
Chalachitra Academy as the
Media Liason Officer for the
International Film Festival of Kerala 2002.

Has given lectures in Journalism in the
Institute of Journalism of the Press Club, Kottayam and C.DIT ,Thiruvananthapuram.

He has undergone training in web-paging and internet designing from
m/s Pugmarks.com, Chandigarh and
was in charge of the
Malayala Manorama
internet edition during the year 1997.