The Beautiful Jean Rogers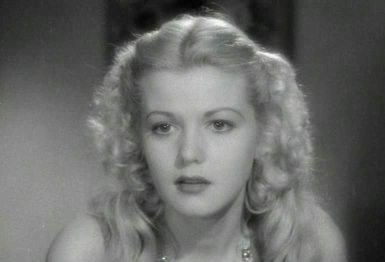 This website is dedicated to Jean Rogers,
the most beautiful actress to grace the silver screen.
---
Jean Rogers appeared in over 50 movies during her career in Hollywood from 1933 to 1951. Early on, she was cast in many of Universal Studio's cliffhanger serials and became known as their "serial queen." In 1938, Jean left Universal Studio to take lead roles in feature films until she retired from show business in 1951. Of all her screen appearances, it was Jean's role as the lovely Dale Arden in the Flash Gordon serials that forever captured our hearts.
The beauty of Jean Rogers is showcased in the following movies, which can still be purchased today.
SERIALS
Tailspin Tommy And The Great Air Mystery (1935)
The Adventures of Frank Merriwell (1936)
Flash Gordon (1936)
Ace Drummond (1936)
Secret Agent X-9 (1937)
Flash Gordon's Trip To Mars (1938)

FEATURES
Stormy (1935)
My Man Godfrey (1936)
Always In Trouble (1938)
Brigham Young (1940)
A Stranger In Town (1943)
Speed To Spare (1948)
The Second Woman (1951)

---
HOME
BIO
PHOTOS
ARTICLES
FILMS
LINKS
---
Copyright &copy 2005
[email me]