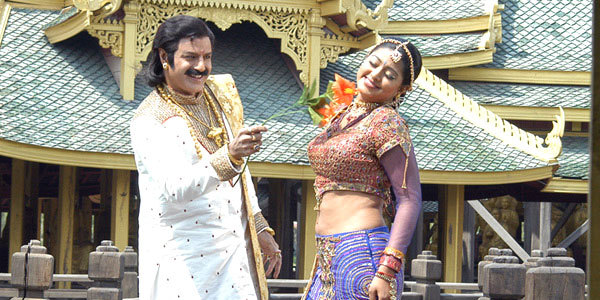 Pandurangadu Movie
: Director raghavendra rao failed to impress audience. Miserable failure in screen play, narration and the objective of the story is lost. Except sneha none could act well in this pandurangadu movie well. When compared with old pandu ranga mahatmyam, this scores very very low against it. Even k.viswanath failed to impress with his appearance and action.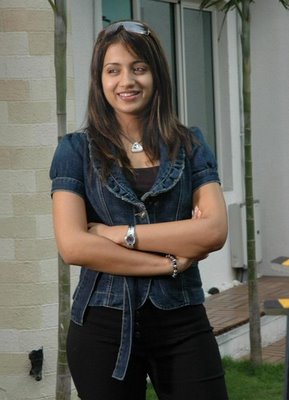 Bujjigadu : This is entertaining movie. For relief you can watch it. But this is not a worthy movie from puri jagannath. Very low level and low standards in making this movie. Mohan babu appearance and action was good to large extent but could not be utilized properly by the director. Trisha appearance is good but action is so so..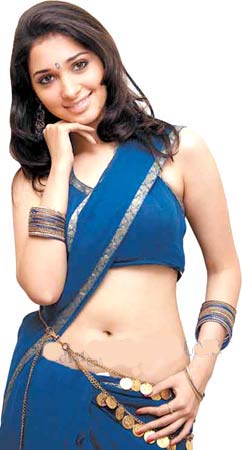 Visakha Express:
A peculiar film. plot copied from alfred hitchcock. Directed by mullapudi vara, we do not know if this is mullapudi venkata ramana or not. we do not know what influence this has with rajamouli offer . Reviews indicated that this movie disappointed audience. killing relatives will never attract our indian audience and it need not be a theme for a film.
Sundarakanda
This sundarakanda movie is directed by bapu, yester year director. As always suspected bapu can not catch the latest trends and he will not have supporters for his old themes in direction. As expected this film also disappointed viewers for its old fashioned picturisation, no newness in any area and poor story .charmy's effort wasted. Mantra movie produced by new comers created waves and charmy got good name. It is once again decided that old directors , writers (like parachuri) are not welcome now a days as they are not changing to times.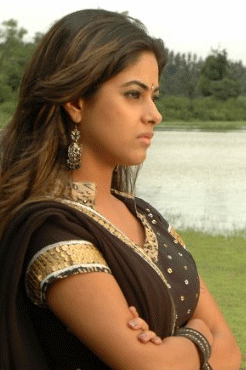 Tamanna, Happydays heroine
: Tamanna bhatia is the heroine of happydays movie and she got very good name in that movie for her charms and beauty. Now she has good offers, from MS raju pelli vari illu and other kannada, telugu, tamil movies. She will touch more young hearts in next movies like ninna nedu repu, ananda tandavam.
Bhale Dongalu: New movie under making. Tarun and illiana are acting. Hope this pair get a success as tarun is good in dialogue delivery and action while illiana is the charming beauty for youth.
Movies Under Make: Allu Arjun and sheela are acting in a new movie produced by dil raju.Abbo aadavallu movie is almost completing where saila rao ,grand daughter of anjali devi is acting..
Arjun: Bharathi raja is making a movie with arjun and nana patekar. The combination may click. Simialrly kalidasu.. Arjun is acting and the heroine is attraction in this movie.. .
Power star pavan kalyan: His fans are having great hopes on his new movie.Trivikram srinivas is never failing in his work till now..Pawan kalyan, illiana and trivikram srinivas are making this movie which by all means can become a hit
uday kiran is acting in Lakshmi putrudu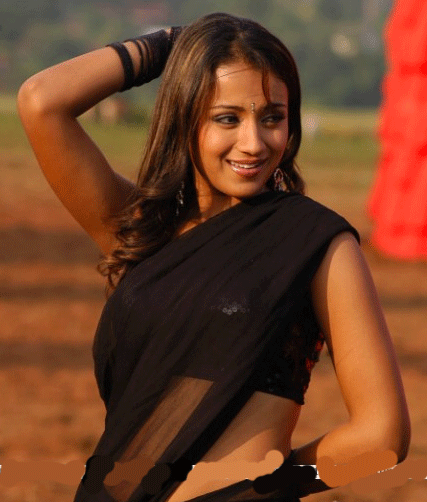 Allare Allari
Allari naresh and Venu acted in this film. This is mainly comedy film and to a large extent this succeeded in entertaining the audience. Venu and naresh performed well.
Viyyalavari kayyalu was originally acted by super star krishna but now this film is remade , story may be different retaining the title.
Other movies coming are: Hello...premistara,Bheema with trisha,vikram. this movie is delayed but expectations are there .
Trisha is coming here with bheema. Infact trisha has lots of fans in youth and she stole every one's heart with her action and charms. Opposite to her in this bheema movie vikram is also there and both would act surely well . Though this movie was started about one year back, due to taking extra care in shooting it is delayed.
New Telugu movies
Hare Rama Hare Krishna Movie
: MS Raju is taking this movie with hero mahesh babu in the direction of Trivikram srinivas. The three combination ensures hit because trivikram is comepetent enough in making wonderful dialogues while mahesh makes it a hit under the stupendous production of great MS RAju. We can wait eagerly for this mega hit. Title harerama hare krihsna is also very catchy.
Happy Days
Director kammula is coming with a new picture Happy days with starcast Sandesh,Nikhil,Vamsi Krishna,Raahul,Tamanna,Sonia. His previous pictures anand and godavari were good hits and entertainers. Hope this would also entertain well, and a new music director is introduced with this film and his name is Mickey J. Mayers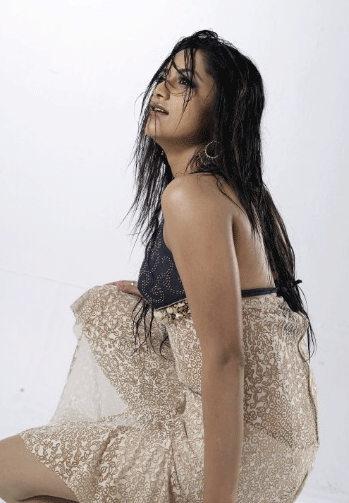 Deevena
is coming where sai kiran and mumbai model karishma are acting.
Okkadunnadu
: Gopichand, Neha Julka, Suman, Nassar, Tanikella Bharani acted in this gopi chand movie. Gopi chand action looks good and a change from his old styles. Plot is also new.
Happy Days
Sekhar kammula who directed and produced wonderful hits like godavari and anand is now coming out with new picture happy days which would certainly entertain us with novelty. The starcast is Sandesh,Nikhil,Vamsi Krishna,Raahul,Tamanna,Sonia Music is by Mickey J. Mayers. Atleast a new director is introduced.
Naa roote veru dubbing film: sivabalaji acted movie naa route veru is a dubbing movie from a tamil movie englishkaran. We dont know how it entertains. siva balaji needs lot of change and improvement in his style and action.
okka magadu: Balakrishna is acting in this much waited movie and shooting is progressing. YVSR chowdhary is making this film based on real NTR life story. Balakrishna is playing double role in this movie.Hope this would be a hit for NBK
Don The same old DON movie story is being remade into telugu with Junior NTR as the lead role.
Pellikani prasad The title was made popular by venkatesh. Now sivaji , naresh and sreedevi are acting in this. This will be comedy oriented movie to entertain masses..