---
Reach Frog Presence! December 2nd 2020
Important news from Reach Frog Global Records' Headquarters (A division of Reach Frog Entertainment) that will spin you right round.
The sleazy record executives are REPEATEDLY ENTERING into predatory contracts with naive UNTAPPED talent.
These HOT AND SPICY RELEASES will (WHATEVER) like a (THING), baby.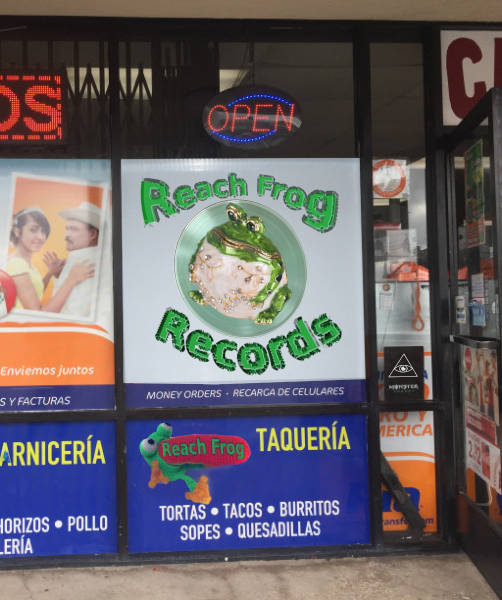 Stop in today for Cold Beer, Hot Nachos, and Lukeworm Legal Representation. Bathroom is for customers and rockstars only!
CLICK HERE TO SNORT ON THE DOTTED LINE!
---
A World Changing Event! November 14th 2020
The BROWN and STICKY pockets of the Reach Frog executive BRANCH furcated their way into the App Development Craze.
Say you're visiting your second cousin in a fly-over state and you got a hunger on. What's the first question you're going to ask?
We both know that it's "What's the burrito situation" every single time.
Well ASK NO MORE, infact, shut your damn mouth and JAM OPEN that app store for this SPICY DOWNLOAD.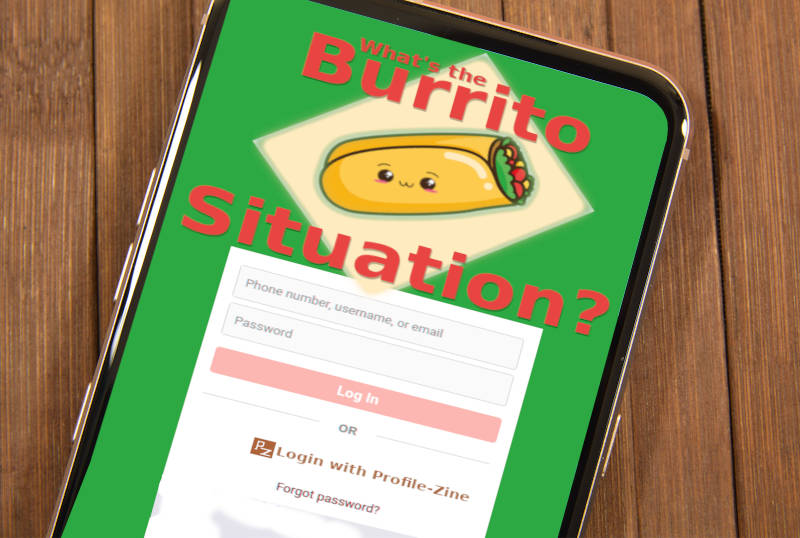 What's The Burrito Situation is the #FIRE new way to determine the burrito situation in over 27 towns across North America.
Head's up foodies! There's nothing more hip and cool than sour cream, bro!
What's The Burrito Situation is for informational purposes only. This is not a delivery app. Orders cannot be placed through What's The Burrito Situation.
CLICK HERE FOR A GOLD-N-ROLLED OPPORTUNITY!
---
Reach Frog Going After These Messages! October 6th 2020
Reach Frog's recovering-addict research team has been scouring the magic tomes of the ad wizards for ancient relics of high ebay-resale value.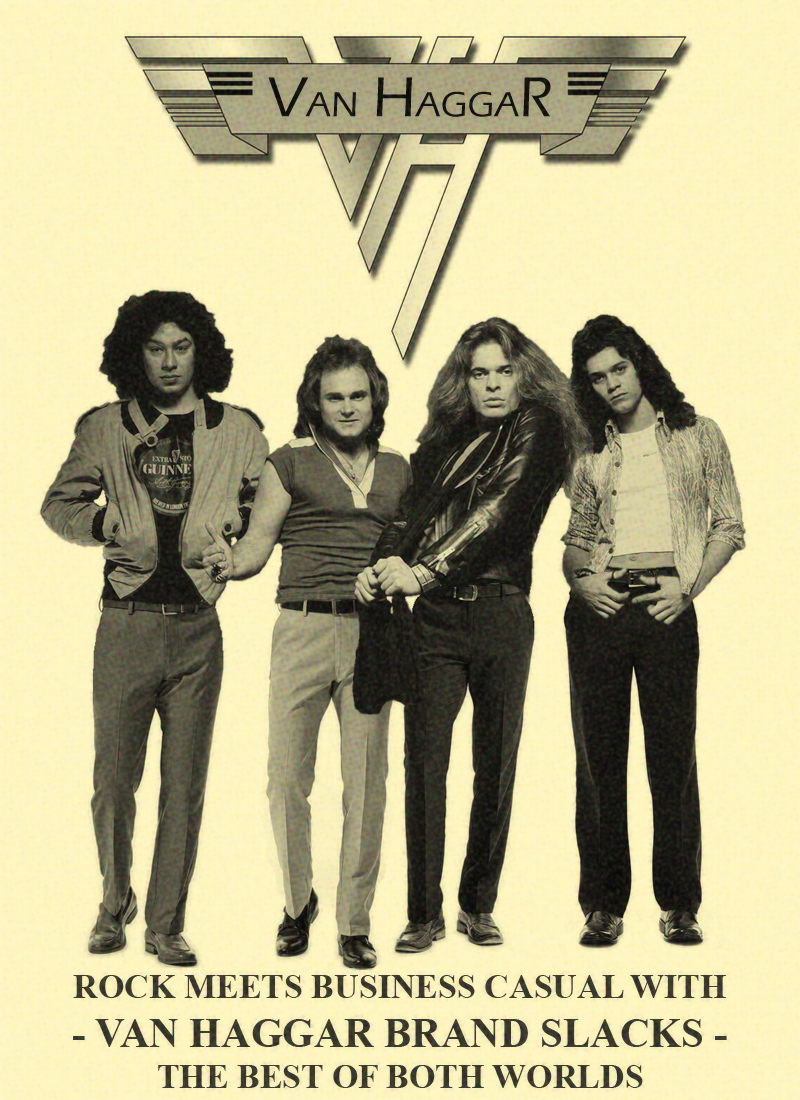 Here is a rare and bizarrely prophetic business venture between Van Halen and Haggar Clothing Co.
Intended for print in newspapers and magazines with a focus on animal husbandry.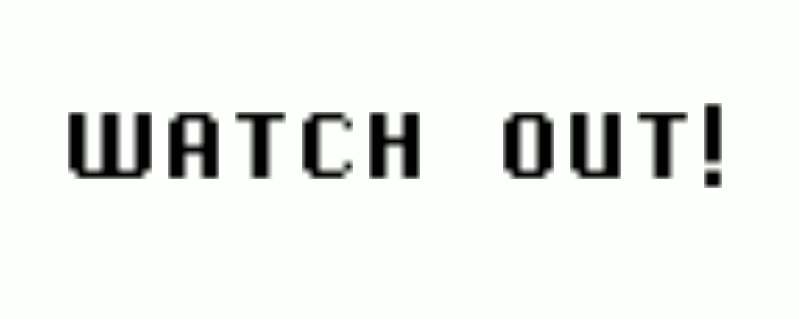 A slightly less bizarre but dramitcally more inflamed offering from Dominos and Pfizer.
A part of an aggressive web campaign focused around sites with at least 2 repeating letters in their names.
CLICK HERE FOR ADS ASS BLASTED FROM THE PAST
---
Reach Frog All Up In There! September 27th 2020
Reach Frog has the low down skinny on Kraft's cheesiest MARKETING BLUNDER.
We probe deep with our freshly sanitized noodle grabbers and yank the truth free.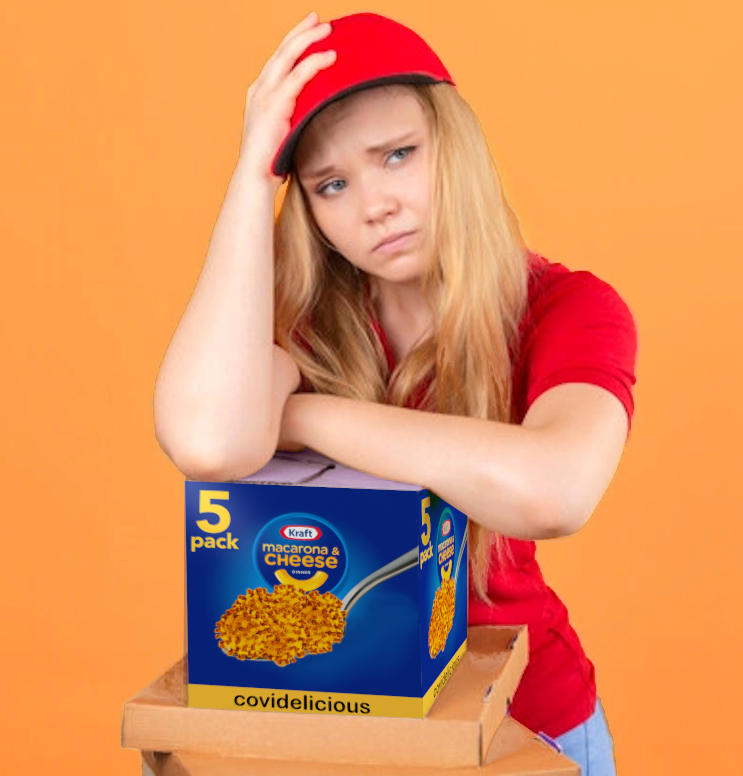 CLICK HERE FOR THE SAUCY DETAILS
---
Reach Frog Reaching Deep! August 37th 2020
In these CHANCY TIMES we have been BEDAUBED with INFODATA!
Numbers, charts, graphs, cross-border data flows, semi-predictive tea leaves!
We've REACHED OUT to our eggheads in the nerdotron to try and bring take-out-orders to the chaos, the MADNESS!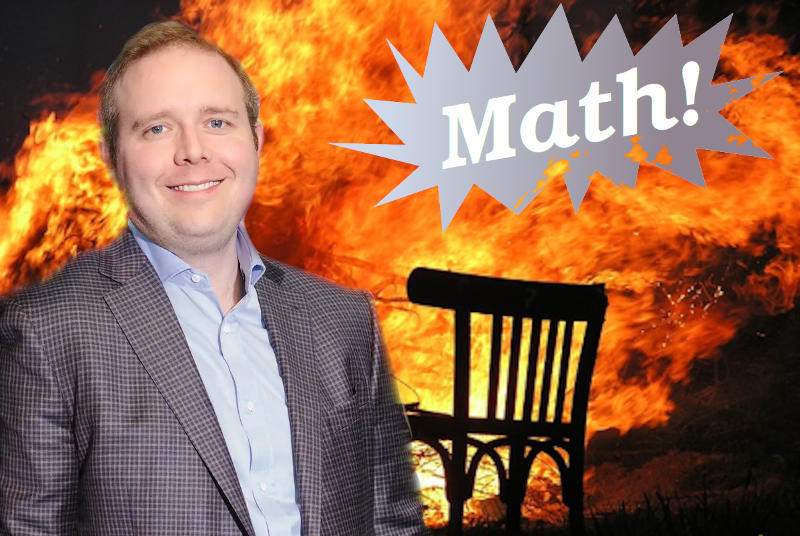 Our first stop for anything MIND BOGGLING is contacting Ern Manovavaidge at the Boise Institute of Tuber Sciences.
We asked him to give us a final figurative analysis on all the numbers the NEWS MEDIA is thrusting into us.
We went back and forth for what felt like a gentle caress until he was finally able to ILLUMINATE US. We finally get it, and now you can, too.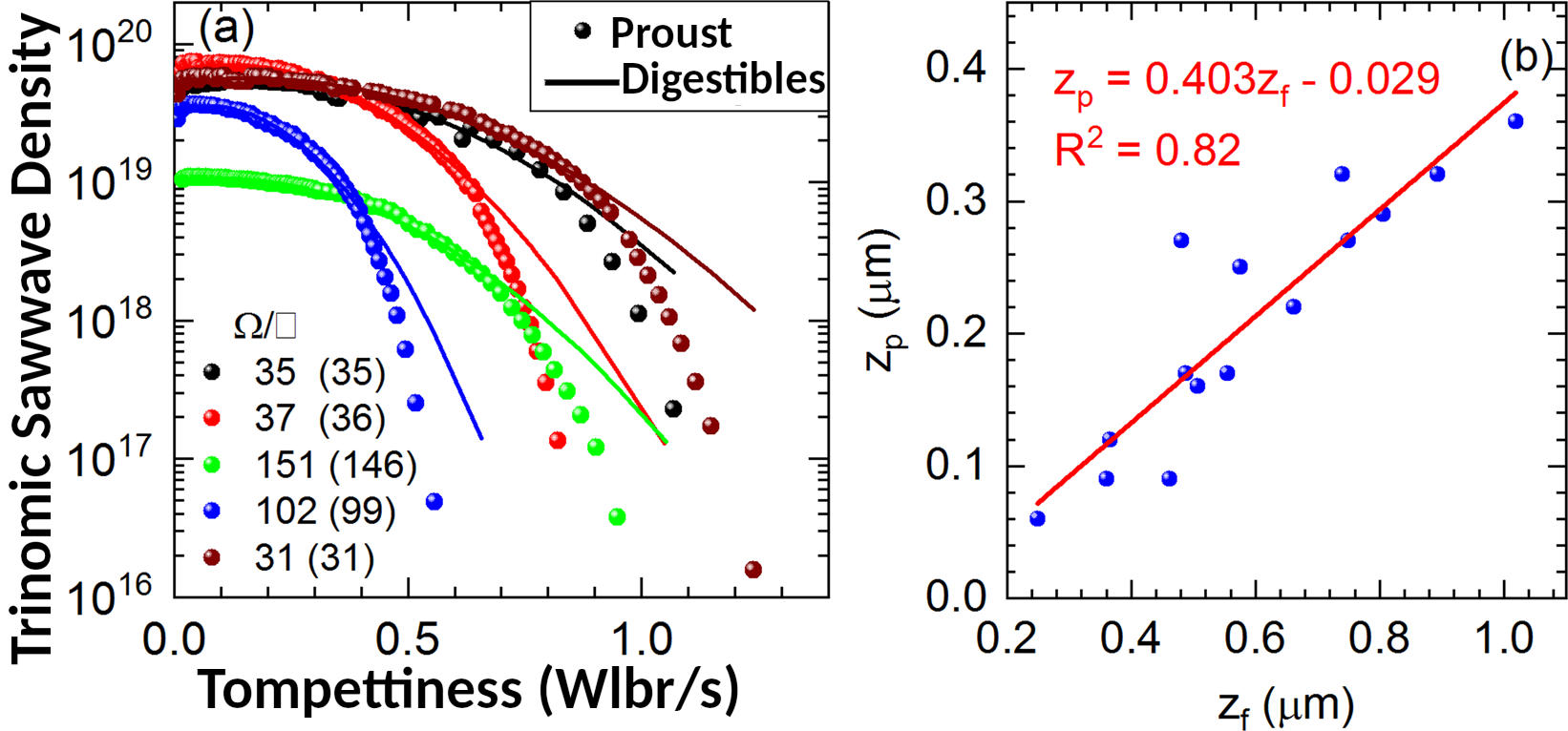 CLICK HERE FOR COSMIC ONE-NESS
I can finally wrap my greasy-palms around the 3-day averages of gross domestic violence products.
---

SPONSORED CONTENT
Has mime maintenance got you down?
Yeah.
Do you feel time's invisible rope tugging on your patience?
Uh huh.
Well fret no more with Skelplins's new Mime Tanagement System!
Our revolutionary reverse tanning facilities will have your mimes brighter than white at the speed of light. Nice.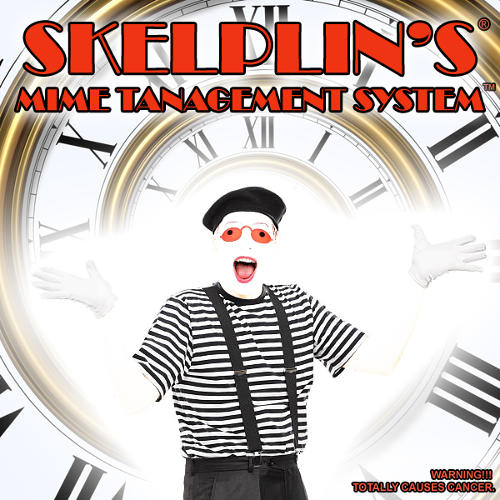 At Skelplin's it goes without saying, if you've got the mime we've got the time.
CLICK HERE TO FEEL AROUND IN OUR INVISIBLE BOX
---
Reach Frog Entertainment News! July 9th 2020
BROMAHA NEBRASKA, The History Channel's new program about Omaha's burgeoning
bro culture, has been CANCELLED due to Bromaha Mayor Jean Stothert citing public
health concerns surrounding the 1300% increase in reported cases of Human Papillomavirus
among the city's clinics (and highschools) during pre-production.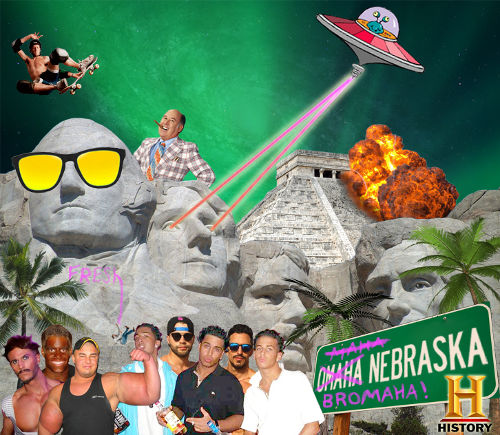 CLICK HERE TO SIGN THE PETITION
The Bromaha Semi-Consensual Community Action Commitee is collecting signatures and DNA samples.
---
Reach Frog Presents! June 9th 2020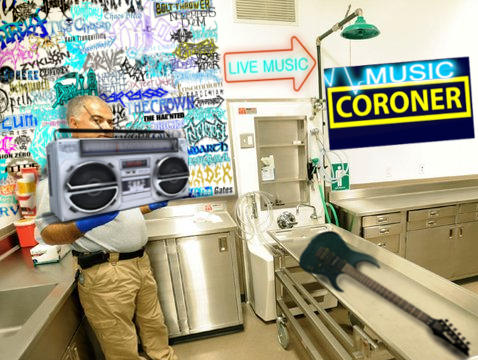 You do NOT want to miss what the Music Coroner has on the table today!
Seriously, you'd better head in there. It's Jim Nabors! Come on!
---
Reach Frog News! May 4th 2020
Reach Frog would like to congratulate little Benny Mushlap for surviving our first and last annual MAGICAL BERRY HUNT.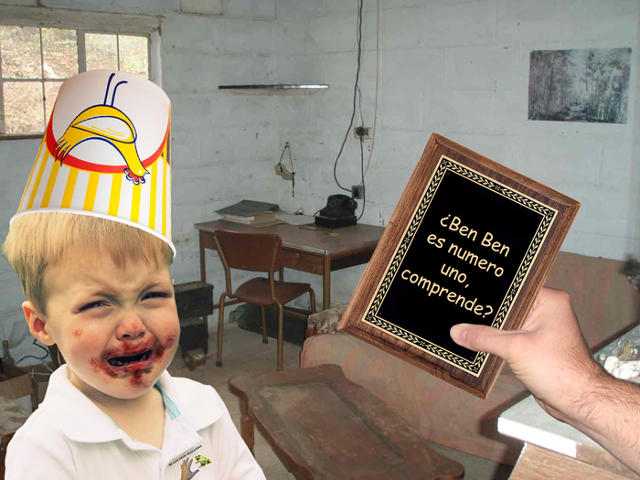 We presented Bennie with some FABULOUS prizes:
5 dollars off our STYLISH Reach Frog "polo style" garment (89.99 USD), some plaque, and a really funny hat.
Last but not least, at the behest of our lawyers, we have agreed to chip in on those medical bills his parents keep sending back to us.

CONGRATULATIONS BILLY!
And remember what Captain Chowder always says…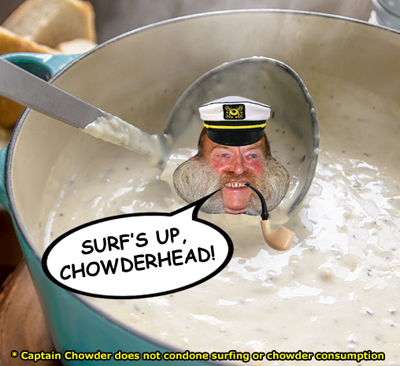 ---
Reach Frog News! April 7th 2020
The CDC has joined forces with Kellog's to create a new line of breakfast cereals
designed to make exposure to infectious disease safe AND delicious!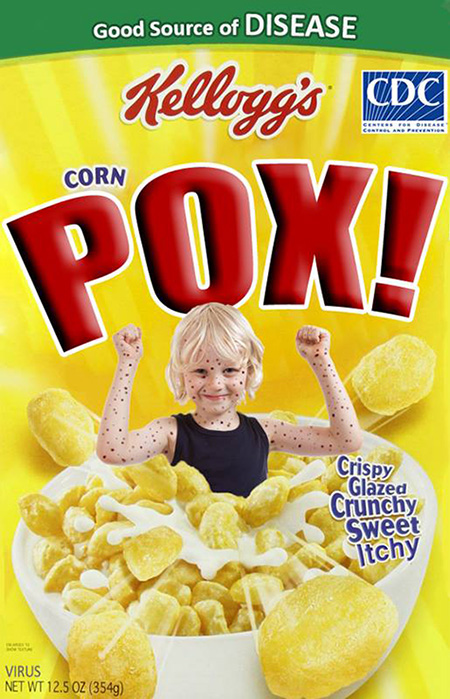 CLICK HERE TO CLAIM YOUR SPOTS
Give your next pox party that corn blasted goodness it's sorely been missing with POX!
POX will leave your youngins itching for more! Available at your grocer's pharmacy.
Scheduled to be released next month: RubellO's
---
Reach Frog Community Bulletin! March 22nd 2020
Larry Mulch's "Crazy House Tour and Foam Ride" are closed due to disgust.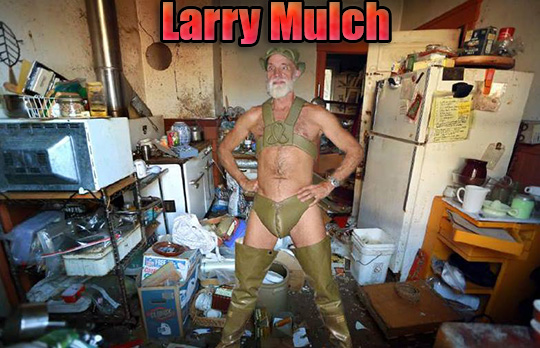 Shattered by the failure of his tour business, Larry Mulch descends ever deeper into his corndog batter addition.
Reach Frog has obtained exclusive footage of his decline. Click below to see Larry Mulch fight SIXTEEN Puerto Rican scuba instructors!

CLIC AQUI PARA SER TESTIGO SUFRIMIENTO HUMANO!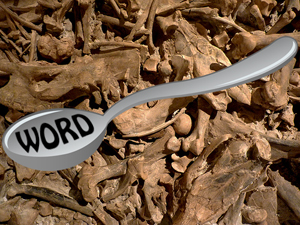 Your spoon word for the week is "Spungle." Bone up!
---
Reach Frog News Alert! March 1st 2020
CAUTION! RESIDENTS OF DULLARD COUNTY!
If you see this machine, do not hug it! It is a wood chipper.
It is NOT a hugging machine.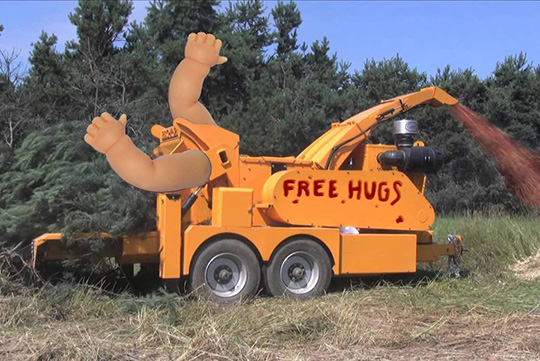 The real hugging machine is available in the K-mart parking lot on Mondays and Wednesdays from 3-5 PM.
---
Reach Frog News! February 14th 2020
Hello lovers! It's that time of year again, time to whip it out, dust it off, check the expiration date, and insert CHIP SIDE FIRST!
That's right, your credit card is NEVER more vulnerable than when given to a SHADY FLOWER DEALER or DEATH BY CHOCOLATE MERCHANT!
It's important this Valentine's Day to WRAP IT UP in a big pink bow and SHOVE IT back in your wallet and just say NO MEANS NO.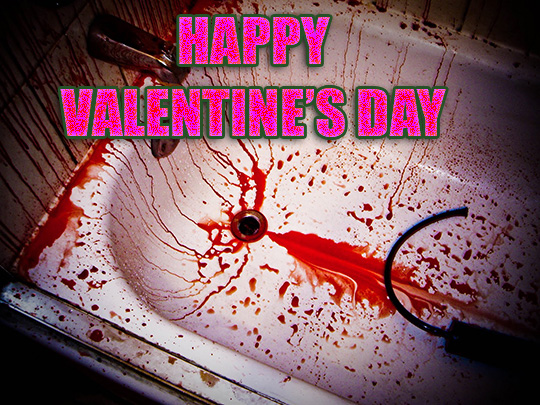 CLICK HERE A LITTLE HARDER
If we all work together toward a PARADIGM SHIFT we can finally end floral-fascism once and for all and focus on what REALLY MATTERS.
What do you have to lose? You can't win it if you're not in it. Motivational phrase number twenty seven. You can do it. We can do it.
Remember everybody, it's not the shots you miss, it's the shots you don't take. Like the Tetanus shot. Tet-anus. Anus.
---
Reach Frog Cares! January 19th 2020
We'd like to make January the official CHILD ILLNESS AWARENESS MONTH.
Do you know how many kids every year are born with life threatening diseases?
It's a lot. Way too many, in fact. Unlike sicky adults, you can't shove a diseased rotten child away from you at the bus stop.
Polite society dictates that we have to stand there and TAKE IT when these little walking-and-crying biohazards blow their
toxic booger breath at us. It's time that we as a society WAKE UP to the REALITY that is the HORRIBLE INJUSTICE of CHILDHOOD ILLNESS.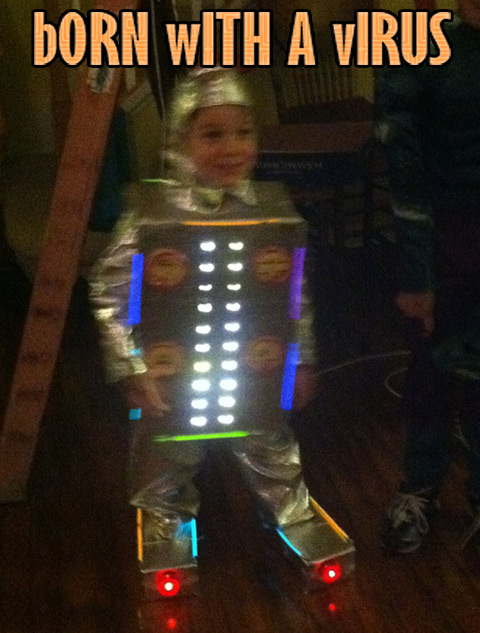 CLICK HERE TO TAKE ACTION
For every lovable Bud from the Cosby Show there are five more predator-children more dangerous than a Liberian blanket depository.
Let's do the right thing and end CHILDHOOD ILLNESS by ending ill children.
---
Reach Frog News! December 4th 2019
This month, and this time of year in general, we'd like to take a moment (or a month) to acknowledge
that not everyone is as blissfully content in their self-erected castles of inscrutability as the Reach Frog staff.
Some people are sad, some people are less than merry, some are downright WOEBEGONE.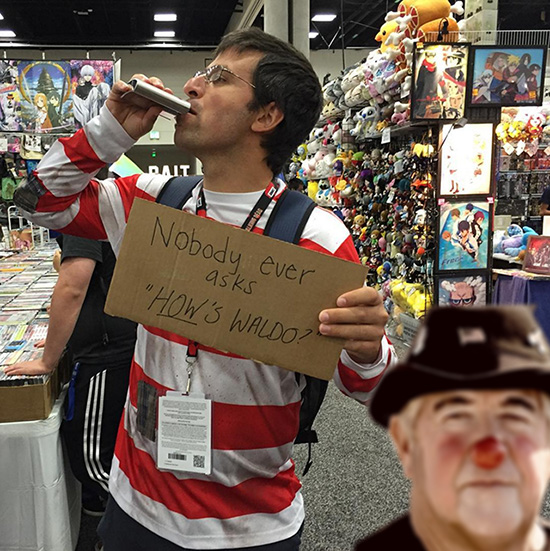 CLICK HERE TO SPREAD HOLIDAY CHEER
Sometimes all we need in life is a friendly face, or a jaunty voice, or a furious-robotic-tugjob.
NOTE: All donations are sent directly to the IRS because I can't figure out how to fill out these ridiculous tax forms.
---
Reach Frog Shoes! November 22nd 2019
This month in the TECHNOLOGY CORNER we introduce Chip Whittaker's new CLOUD COMPUTING venture!
Chip, former NSA employee (and FIVE TIME winner of the crapper-cam award) has an exciting new product.
Sick and tired of having his files hidden away inside pesky MAGNETIC DISKS,
Chip BLOWS THE DOORS off storage devices, BLOWS THE LID off convention, and BLOWS THE WHISTLE on dissent!
ALL WITHOUT DIRTYING HIS MOUSTACHE!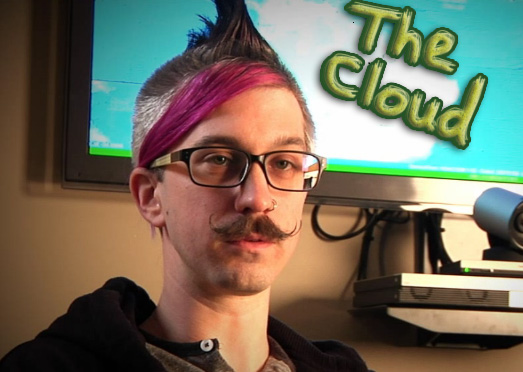 CLICK HERE FOR A FREE RIDE
Chip's files are your files - and your files are Chip's files.
You've got nothing to fear if you've got nothing to hide.
What? You think you're into weirder shit than Chip? Look at that hair, bro! He's seen it all! You're in safe fingerless-gloved hands.
---
Reach Frog News! October 6th 2019
This month on Reach Frog: Mind bending interview with Josh Walund!
Feature Artist of Josh Walund has released a new Album called Release and stops by the
Studio to tell us all about what's new, what's old, and what's happening!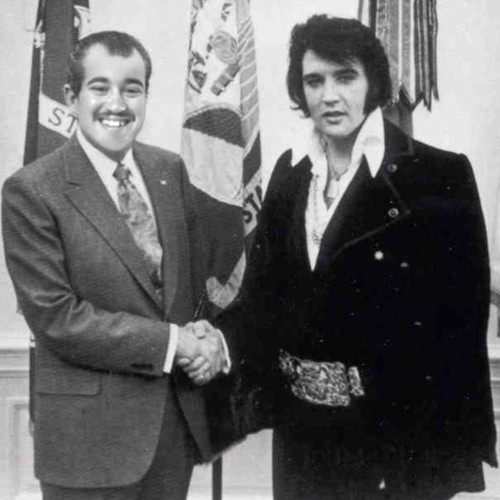 As usual, our interview team asks the hard-hitting questions and BLOWS AWAY
The competition in interview space, as the single-handedly masterful interview
monsters slay and lay waste to the ravages of time, apathy, and yogurt-munching Yuppie Malaise!
As featured far and wide across the weboblogomegosphere, Josh Walund brings home the BACON.
-- Don't Miss it!

---
Reach Frog News! Sept 8th 2014
This month on Reach Frog: Burt Lennox, inventor of the HANDY JAM swings by the studio to talk about
His newest invention; THE ROCKSONOMETER!
The revolutionary new device that tells you if your rocks are ON or if they are OFF.
And if they are OFF - then HELL YEAH, ROCKS OFF, etc.
Click down there (where it says "click here") to hear all about the AMAZINGNESS contained therein.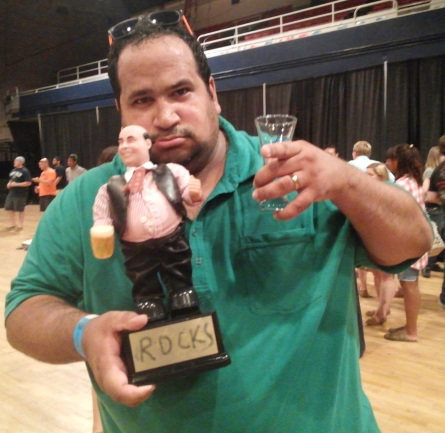 CLICK HERE TO EXPERIENCE IT
If you've got what it takes to bring YOUR new invention to Reach Frog, then BY ALL MEANS
hit us up with THE DEETS and we'll be sure to make sure that YOU TOO can experience
THE REACH-BUMP and watch your SALES SOAR (like Sails, get it?) As our informed and MAGNANIMOUS reader base
Flood your check-out lines with wallets stuff full of SAW BUCKS to FILL YOUR COFFERS.
---
Reach Frog News! Aug 5th 2019
It's the 47th tri-annual Donna Tuesday!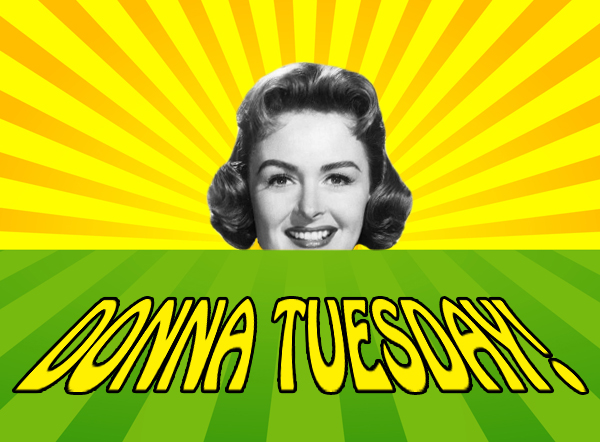 Don't forget to wear your plastic waistbands! Dough Nekki Tayo! Doe Nekki Tayo Tayo!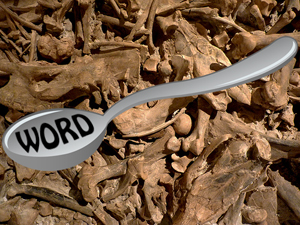 Your spoon word this time is Pizzarrhea! Bone up!
---
Reach Frog News! July 4th 2019
Reach Frog is celebrating it's 19th anniversary IN STYLE at the PEWTER BALLROOM in CITY REDACTED DUE TO COURT ORDER
Stop on by on August 13th to celebrate IN STYLE with US! We'll be partying like it's like 1995 again!
FEATURING SPECIAL GUESTS
          Ned of NATB
          Jesse of JJK
          White Trash
      
And SPECIAL _SPECIAL_ GUESTS: JOY STICK
Be there or BE SQUARE like you NORMALLY ARE if you're NOT WHERE WE TELL YOU TO BE!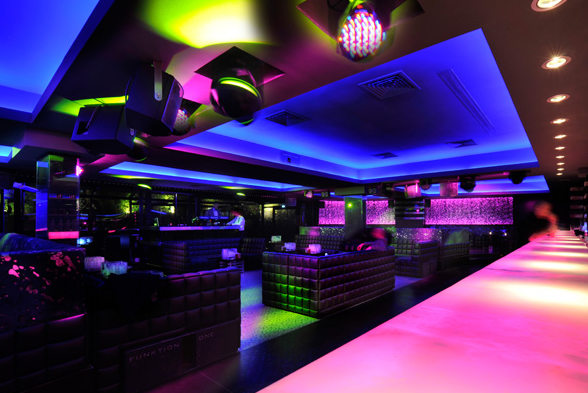 CLICK HERE FOR PHOTOS FROM THE EVENT
I'll tell you right now, it was SO OFF THE CHAIN that 90% of our photos have been censored by court-order.
Charges are PENDING so STAY TUNED!
---
Reach Frog News! June 3rd 2019
This month on REACH FROG, girls gone fishing! The girls from girls gone wild join the cast of "THE DEADLIEST CATCH"
And the producers have stopped by the studio to give us an EXCLUSIVE __SNEAK PEEK__ of the action!
We won't tell you how many survived, but we WILL tell you how many contracted SCURVY! (4!)
Stay tuned for a wide variety of FISHING RELATED PUNS and ASSOCIATED WORD PLAY!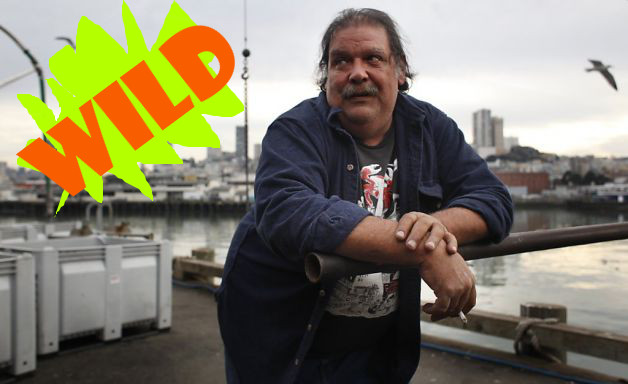 CLICK HERE FOR JOKES ABOUT CRABS
I know what you're thinking; "Wasn't Deadliest Catch cancelled after all those fishermen died?"
The answer is "I don't give a shit!"
Do you think you're a BIG MAN for CALLING ME OUT about my REALITY SHOW EXPLOITATION WORD PLAY?
If so, enter to win our next contest "Who's smarter than a big dumb idiot!" - For your chance to win fabulous prizes.

---
Reach Frog News! May 6th 2019
Reach Frog is delighted to attend the premier of '60 Alan Watts - The Musical' this Sunday at the Joseph Swan Memorial Amphitheater in Cornfield, Iowa!


60 Alan Watts details one Electrical Engineer's journey of self discovery, enlightenment, and weight gain, all while standing trial before the Supreme Court for crimes against humanity!
Starring Sister Chastity Faithmuch in her most shocking, erotic, and gut-busting role to date!
Rick Rickles of 'Take A Drunk To The Movies' called it the most competent 12 minutes of his entire evening.
Carl Reaperbong from the Suicide Prevention and Musical Review Hotline says, "60 Alan Watts is brilliant! You will laugh or die trying"!
Only five Washington Flappers at the back door or 5 American Fiat Dollars at the front side door!
Come join the fun! There will be food, pie, and frisbee dancing!
Musical guests include Johnny and Steve of Joe Band fame with their new band, Lick Wed Night Trojan, and Eddie Mummy!
Calling all Gimboes! Extra special appearances by 'Scary' Larry Bungles, Hugh Manoid, and Mary Topliss! "You know you wanna chug it"!
Children over 10 but under 18 will not be admitted without passing the exam and / or a hand written affidavit from a college professor.
WARNING!!! - Due to severe lighting problems at the Joseph Swan Memorial Amphitheater, you are strongly obligated to bring your own lighting. No one under 17,000 lumens will be admitte


---