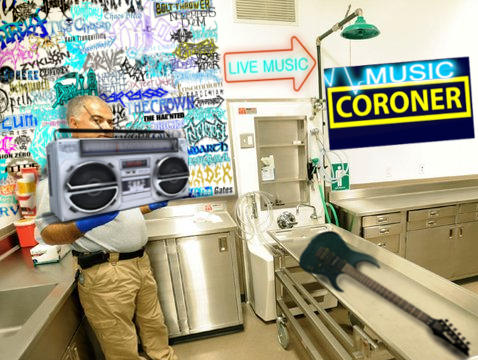 Reach Frog Musiccoroner
Once in a great while, an album will come along that completely changes the game. An album so mind blowing, so thoroughly epic, that the current so-called musical landscape is swept away into the ether. Forever. This album, now sporting the high heels of God himself, spawns a whole new musical paradigm -- right after a much needed vacation from being so amazing.

This album was lost in the mail. Instead we have this piece of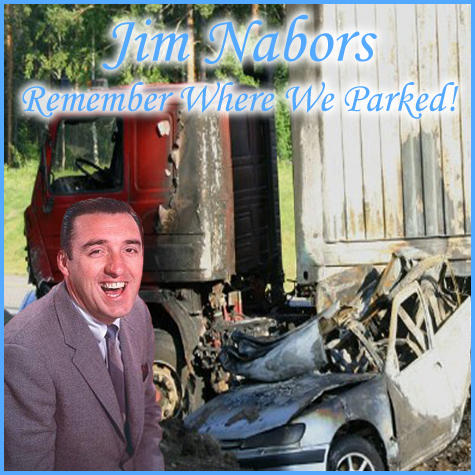 Remember Where We Parked is the long lost Jim Nabors album -- recorded during his fabled 'missing lunch hour'. According to the lore, Mr. Nabors was scheduled to meet with Andy Griffith and Don Knotts (because they were friends in real life. Look it up). Along the way, he was abducted by a roaming band of circus performers who drugged him and forced him into recording something they could play in their van on long road trips.

While the majority of this album is an offensive and distasteful compilation of Mr. Nabors' controversial views on vegetarian cuisine and fly fishing, there are some noteworthy moments…

'Treatise on a Lemon Neon Moon' – Jim repeats a hypnotic, modal phrase on a harpsichord while swinging around a sack of Egyptian fruit bats for seven minutes.

'Garglemuffin' – In this spellbinding ¾ rondo, Jim constructs a dank beat out of waterlogged towels and a bucketful of oatmeal while screaming headlines from Weekly World News. Audiophiles will note a damn fine kazoo solo tucked into the 'grocery shopping' section at the 13 minute mark.

'ShazamazahS' – In this track, Jim seeks to dismantle the clean, wholesome image the media built up around him by taking us on a journey into a post-consumerist America while he tunes his guitar a little.

The Remember Where We Parked sessions were recently acquired by Steaming Aardvark records after a lengthy court battle and some name calling. This release has been touchingly remastered from the original wax cylinders. The ominous wailing and moaning has been removed for your listening pleasure.

Some might consider this a musical tragedy, some might call it garbage, some might sit down in a comfy chair with a tasty beverage, put this on the stereo, and begin to bludgeon themselves... slowly.

The correct answer is D - all of the above.

The Reach Frog Musicoroner, at the insistence of the mafia, happily gives this album 1 ½ gurneys.