NEWS FOR EUROCOP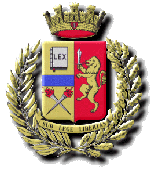 POLIZIA IN EUROPA
www.poliziaineuropa.com

realized by me and Fabrizio Locurcio

NICOLA ZICHELLA IS THE WEBMASTER OF THE WEBPAGE WWW.POLIZIAINEUROPA.COM AND A MEMBER OF EPA (EUROPEAN POLICE ASSOCIATION) AND IPA (INTERNATIONAL POLICE ASSOCIATION)
EPA CARD NR. I 506/04 IPA CARD NR. 44427
Dear ladies and gentlemen belonging to European Police Forces and particularly to European Police Unions,
my name is Nicola Zichella i live in Rome Italy and my profession is Police Officer i work for the Health Service of State Police of Italy the Department of Public Security of the Interior Ministry.
This site is born sharing my ideas with those of Fabrizio Locurcio to construct finally in Italy an apolitical website to collect informations of the other Police Forces in Europe, about the tools that police officers use and health and safety issues and particularly with my idea to bring awareness to italian police officers about the function of the European Confederation of Police EuroCop in Italy.
As i was looking around the web sites ,on internet, in relation of the world of policing i haven't found much about EuroCop on italian webpages about the importance of this new organization. Here i got the idea to translate in italian leanguage the main issues of EuroCop.
Many police officers in Italy don't know yet about the existence of EuroCop at least only the Top Executives of the main Italian Police Unions know about EuroCop and so for those which have time to watch my site can get some information about EuroCop.
I think that more over the logo evidencing the identity of an organization, it is also very important to report the news to the public about the function of the organization ,as in this case EuroCop in my country, and i am particularly proud to do this work as passion, i also got suggested from the EuroCop Secretary Jan Velleman to report news for European Police Officers and viceversa to Italian Police Officers on Police Unions site in Italy of me and Fabrizio Locurcio.
I also try to report news about the activity of Italian Police Trade Unions and you will find this news at the voice Consap news also in english leanguage.
One sections concerns Health and Safety thanking the good support that APHSA (Association Police Health Safety Advisors) of UK is supporting me on sharing informations and i have to thanks the APHSA CHAIRMAN Mr Fred Cullum and Mr Alan Hurst and the Editor in Chief of Constambulary Magazine Mr Christopher Locke monthly sends me via email the Constambulary Magazine.
The most important thing for a better European Police Cooperation is also rapid comunication on sharing informations and because i speak english well we thought with Fabrizio Locurcio to report the news about policing in Europe to italian Police Officers.
I think reporting more information to Italian Police Officers can strenghten theyr culture vew and bring awareness about the existence of Organizations in Europe as EuroCop representing almost all the main Police Trade Unions in Europe.
In this last period i have been contacted by my colleaugue Maurizio Bellini from the rank of the State Police of Italy and that is a nurse and asked the support from our site to recive informations concerning the health services departments from the other police forces in Europe where you can find his questions at the voice health and safety, my colleague is trying to establish a good link with the other health service departments of Europe.
Concerning theese initiatives taken by me and Fabrizio Locurcio the Italian Police Trade Unions can get more awareness about the methods of working of the other Police Forces in Europe, we hope that they will read theese informations but i have to say that t theese Police Unions in Italy need to give politically the right importance to the issues concerning policing in Europe and strenghen those people which act as a link for the trade union, till now it seems that european matters come always second and one of the main factor from my point of vew is the leanguage and the fear to delegate the national responsability concerning policing issues to someone else and it's part of the human nature We have realized that some member countries of the European Unions are developing new policy concerning Health and Safety issues as for example in the United Kingdom while in other countries theese issues are not deepened yet in a proper way. From sharing theese informations with other Police Trade Unions in Euroope we have realized that the retribuitions in some countries are higher than others; working tool change from country to country and legislations.
So the Police Trade Unions need to involve the public and work together with other Police Trade UNIONS in Europe more efficiently instead of waiting the political humor of some party and ask theyr consensus they have to cooperate with the real need of police officers insted of waiting the political humor.
The needs usually requested by police officers from theyr Unions and Politicians are health and safety issues and better retribuitions and better working tools. We have one country as Italy where if we we add all police officers affiliated to Police Trade Unions we realize that they all toggether represent about 80000 police officers a good force! but divided in several Unions good example of democracy, but when too many rooster sings nothing good comes out because they do not find agreements and i am sure they all have the same request as i have above mentioned who more or less and so i please the Top Executives of our Police Trade UNIONS to listen the requests of POLICE OFFICERS and waiting less from the humor of some political party. Certainly theese are beautyful words but someone has to start soon or later if we want to create European Policing thoughts can materialize it is scientifically proved!
In Italy the State Police of Italy is represented from several Police Trade Unions as they are listed on the home page Polizia e Futuro at the voice
links to italian
police trade unions.
The biggest Police Trade Unions in Italy are the following SIULP, SAP, CONSAP, SILP-CGL,SIAP, AFP, LISIPO, COISP and you can get access to theese web site because i have created a link with them.
you can also recive the support from Mr Fabrizio Locurcio that has a good experience of Police Unions in Italy
If you have any proposal to suggest me please do not esitate to contact me at the following email shown on the site www.poliziaefuturo.com
[email protected]




Thanks from Nicola Zichella and Fabrizio Locurcio