a sweet & warm cottage for us to share
Our Dreams, Stories and Life...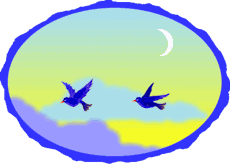 Profile

Links

This life is yours
Take the power
to choose what you want to do
and do it well
Take the power
to love what you want in life
and love it honestly
Take the power
to walk in the forest
and be a part of nature
Take the power
to control your own life
No one else can do it for you
Nothing is too good for you
You deserve the best
Take the power
to make your life
healthy
exciting
worthwhile
and very happy
Take the power
to reach for your dreams
Initially
You may find more about myself
through Profile, Projects, Family & Friends.
After that
Let us share about some knowledge, Drop to
Artificial Intelligence, Communications and Computer
Last but not least
Come and have a rest...
 Leisure Farm & Spitirual Corner are ready for you
May you be Well & Happy!


Best View with Nestcape 4.5 or Internet Explorer 4.0 at Resolution 800x600
You are visitor number...
since 01st March 2000
Any comment, feel free to contact Hock Soon
Last Updated : 24th Oct 2002