FAMILY VALUES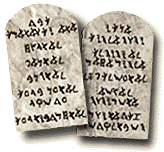 1- Strive to improve your mind and spirit and spirit, be sincere about your beliefs.
2- Respect peoples differences and be careful of your words.
3- Relax and meditate at least one day a week.
4- Be responsible and loyal to your family.
5- Be caring and fair, do not hurt others.
6- Be mindful of your health and social habits.
7- Be honest and respect the property of others.
8- Be productive and creative in your activities.
9- Save and invest carefully, don't spend foolishly.
10- Be charitable to those less fortunate.
---
For the Romance of Fantasy, check out Techangels' Homepage

Before the Virsus Attacks and Losing Access to Windows
VIEW MY DOCUMENT FOR TUNING UP YOUR PC
My very 1st PAID Homepage design for a union
Get ICQ to transfer files between friends
Update ICQ(current version 2002a Build #3728
Upgrade Comic Chat version to MSCHAT2.5
Learn the controls of Comic CHat 2.5 version
One mans' view on treating women chatterers:-)
Memorial Site for a loved, lost friend
Staying Connected at the Game Zone
land your own spaceship game
Read my poem