NETWINGS


INSTRUCTORS' COMMENTS and LINKS
---
Greetings
  This page is dedicated to all novice and  inexperienced users! I am a
volunteer instructor with over 5 years experience teaching and helping to 
enrich the unique dynamics of animated chat and PC maintaince. Among these 

pages I have peppered the backgrounds with graphics , music and even  2

secret passageways that lead to secrets of the stars. 
   I have written an instruction package(PC Tune-up) that will show you
how to keep your PC running in tip-top shape. This will increase faster
and smoother Internet Access. Download it to any directory of your choosing
by right clicking it and then left clicking "save as" or just left click it
to view only.
   Listed below some URLs that will upgrade and add-on, to your version of
MSN Chat, those features that will enhance your chatting pleasure. Features
like extra characters, color and sound wavs to mention but a few. Also, a
link to add the most sought after software on the web to date, ICQ
(a program that will alert you to the presence of your friends anywhere on
the web and chat or transfer files between them}.

   Feel free to E-mail me for any questions about Comic Chat use or its'
configurations. You may click on my address below (next to 1997) to send me
mail immediately or wait for a more convenient time to mail me questions at
[email protected]
You are visitor #
For those of you still wanting to know my age, I've added my photo and I
wont tell you how recent. I'm still not a teen or senior citizen. Click on
"MY YOUNGER DAYS PHOTO" below to view my jpeg file.

MY YOUNGER DAYS PHOTO

A lot of newbies seem to be confused as to what to do after they click "save as" or "save to disk" in downloads, so here's how!
AN EXAMPLE of SAVING TO WINDOWS\MEDIA FOLDER:

1- Click and dot the "SAVE TO DISK"then click "OK"
2- Scroll in the "SAVE IN:" bar till you see "C:drive"
3- In the main window of "SAVE AS"scroll to your right till you see "WINDOWS" yellow folder
4- Open "WINDOWS"by double clicking it
5- Double click the "MEDIA"folder
6- Hit the "SAVE"button near the bottom of the "SAVE AS"window.

   This may sound complicated but you will find it easy if you look for the
same words in quotes and WHITE CAPS as are on your download screen.OR you
might want to try  C/NETs' Beginner's guide to downloading
For the Romance of Fantasy, check out Techangels' Homepage

Before the Virsus Attacks and Losing Access to Windows

VIEW MY DOCUMENT FOR TUNING UP YOUR PC

My very 1st PAID Homepage design for a union

Get ICQ to transfer files between friends (recommend ICQ Lite)

Update ICQ(current version ICQ Lite)

Upgrade Comic Chat version to MSCHAT2.5

Learn the controls of Comic CHat 2.5 version

One mans' view on treating women chatterers:-)

Memorial Site for a loved, lost friend

land your own spaceship game

My Dads' Values

Read my poem



LIVE LONG and PROSPER..................NETWINGS
Get Caught in the vortex of my 2nd page and click the Black Hole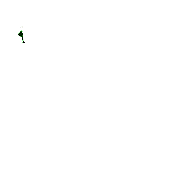 © 1997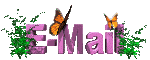 [email protected]




Back to page top

This page hosted by

Get your own FREE homepage!!