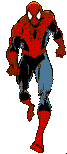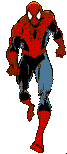 Cool Swag Here
Hey there, I'm Josh, this is my page of stuff I give a crap about. Here you will find info on me, my friends, and stuff that I think is cool, hope you enjoy the cosmic theme I got goin, noonch. I'd love to have some feedback, so drop me a line and sign the guestbook. I update this thing often when I'm not saving the world, so keep checkin in. Hope you enjoy the trip.
For Those Who Wanna Know: Who Is Bartleby?
Out of the people who have been here you are my favorite!





Go to view and sign my new ultimate guestbook!!


View My Second, Crappy Yahoo Guestbook

View My Original, Cool Guestbook
Instant Messenger - KingBarf

Yahoo Messenger = Neobartleby





I'm Fritz, Web-Page Security
?1998 [email protected]