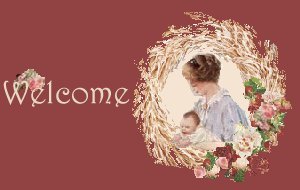 Hi!
My name is Sandy, or needabreak..whichever you prefer! Welcome to my little place on the web. I have been planning on making a webpage for a long time now but have never actually gotten around to doing it. I have to say, one of the hardest things about making a webpage is to actually find something to put on it that might actually be interesting! Well, I have taken a liking to making stationary and Paint Shop Pro, so I thought perhaps I will put some stuff pertaining to those things on here...and maybe some other stuff I like!! =)
Hence the name, Sandy's Stuff!
I don't have much to put on here yet, but I will be working on it and adding to it as often as possible. So, with that said and done, please stay awhile and enjoy yourself!
A note: This set was made for me by a very dear friend and it is not public domain..please respect my request as I respect the requests of others on their pages. Thanks.
And now, take off your shoes and come on in!

All tutorial's are written for Paint Shop Pro 6.

Carved Frame Tutorial

Jigsaw Image Tutorial

Octaboat Tutorial

That is it for now...I will be making stuff to put on this page so please bear with me...Please e-mail me with any comments or ideas...Thanks!