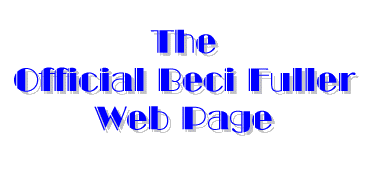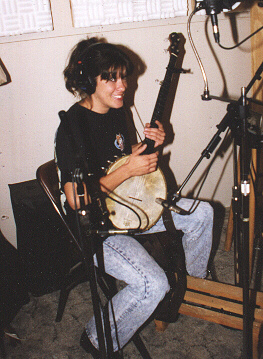 Beci Fuller is one of those multi-instrumental musicians, performing equally well on banjo, guitar, dulcimer, vocals, and even drums. She started performing as a child at the Ozark Folk Center, in Mt. View, Arkansas, and the White River Hoedown. Beci learned guitar from her father Roy McCloskey, and banjo from Judy Klinkhammer (who was a student of old-time frailer Bookmiller Shannon), and Grandpa Jones' son, Mark Jones. She has enchanted audiences for years with her lyric and spirited vocals. You can see her perform at the Ozark Folk Center with the "Dixie Darlin's", and at Brickshy's Riverboat Theater with the "River Rats" band. Beci has recently recorded her first solo tape, "No Boys Allowed". Sound samples will be available soon! When not performing, Beci loves to spend time with her three little boys and extended family near Mt. View.

---


Beci is pictured here with DeeAnn Gillispie,
and Don "Brickshy" Jones of The River Rats,
at the Ozark Folk Center Theater.