http://www.nudistbeaches.info: An interactive, map-based tourist guide to the world's nudist beaches.



http://www.nakedplaces.org/: As its name implies, it provides information and links about nudist places around the world.



http:www.panorama-rooms.gr: Time goes back. Rooms close to Mirtiotissa beach with wonderful view. Highly recommended for naturists.



Corfu by www.greeka.com: Travel guide of the island of Corfu in the Ionian sea.



http://www.nudistlinklist.com: Visit The Largest Nudist Link List!



http://www.nudistseek.com: Full featured nudist lifestyle search engine and directory. Find nudist photos, resorts, clubs and everything else nude quick and easy!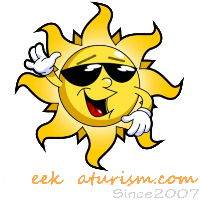 http://www.greeknaturism.com/: Greek naturist site with links, resources, news, information and more.



http://fkk-online.de/ Information, news and links about naturism and nudism.



www.mirtidiotissa.com The website of the monastery of Mirtiotissa with information, picture gallery and more.



http://www.geocities.ws/fly_petros: A site for paragliding pilots with information about flying sites of Corfu.



http://www.debian.org: The Debian Project is an association of individuals who have made common cause to create a free operating system, which is called Debian GNU/Linux, or simply Debian for short.



http://www.pointlinux.org: Point Linux is a GNU/Linux distribution that aims to combine the power of Debian GNU/Linux with the productivity of MATE, the Gnome 2 desktop environment fork.



http://www.mozilla-firefox.com: Firefox Web Browser is the faster, more secure, and fully customizable way to surf the web.