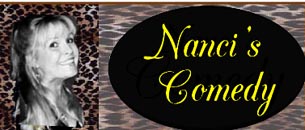 2/9/01

Cooking with Hannibal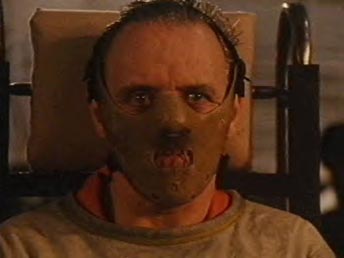 Dr. Hannibal Lecter, psychiatrist, philosopher, culinary artist and gentleman extraordinare. A man misunderstood and ridiculed by many, Hannibal or "Hanny" as he is known to those closest to him, has asked me to design this web page. And of course I said "OKIE DOKIE!"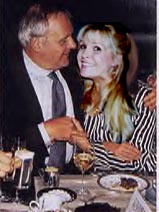 Dining with Hannibal is such a treat. Not only does he offer sound advice, his Veal Milanese is to die for.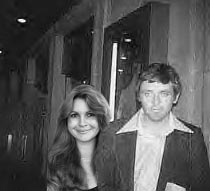 That's me and Hannibal in 1980. I was performing "Vanities" at the Beverly Hills Playhouse. Oddly that night our stage manager disappeared and was never seen again. Dr. Lecter felt so bad that the next night he had everyone over for dinner. This guy loves to cook!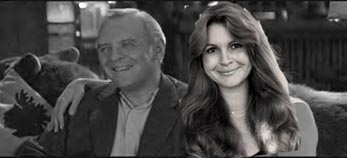 That's me and Dr. Lecter in 1982. Noticed how much he aged. He was still a practicing psychiatrist. I was his favorite patient. We used to spend afternoons laughing and laughing at the television. Of course Dr. Lecter was having a hard time paying his bills and the electricity had been shut off, but I played along. In this picture he thinks we are watching "Charlies Angels". Of course that Edison Technician wasn't so lucky. That electricity shut off incident was actually what set him off into a cannibalistic state. He lives in California now.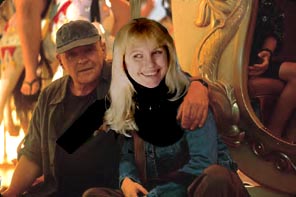 Me and "Hanny" (Feb 2001) check out the new California Adventureland at Disneyland. The power went out for about an hour and I was a bit nervous. But Dr. Lecter said "Okie Dokie", took some valium with a hotdog chaser. Tah Dah!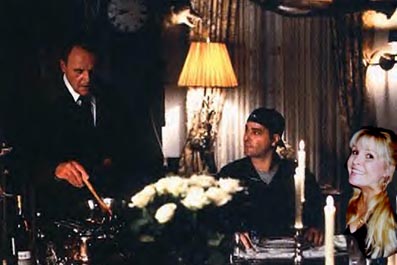 Dr. Lecter loves to cook! Here he is flambaying something that smells very buttery. I brought my friend Frankie The Stand-in along (He looks like Ray Liotta huh?) I kept telling him to take off his hat. Frankie kept insisting that Hannibal bore a striking resemblance to Joe Pesci. You remember Frankie from Marty Scorsese's set?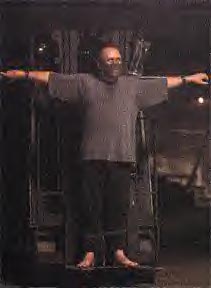 Dr. Lecter trying to scare Frankie. What a ham!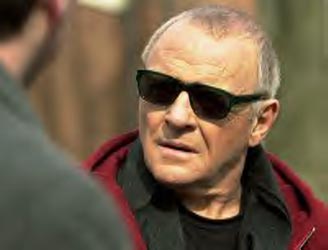 Dr. Lecter or Joe Pesci? The resemblance is incredible!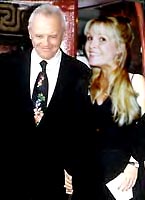 Dr. Lecter and I attend "Equus". Would you believe their stage manager was also missing the next day?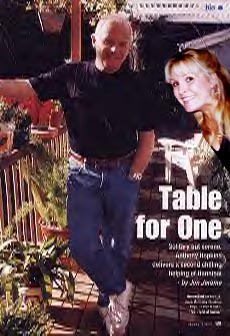 Dr. Hannibal loves to give interviews. But only if you let him serve lunch. The liver and onions he made was to die for. And what a gentleman! He gave me a bottle of skin cream from "Bed, Bath and Beyond Bea Arthur". Can you believe it? What Class!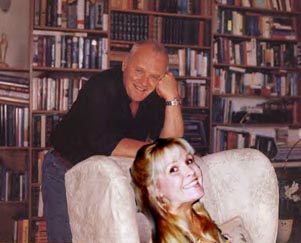 Dr. Lecter came up with the idea for the cookbook.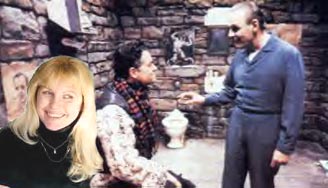 Dr. Lecter and myself confer with his publisher Jonathan Demme. Mr. Demme insisted on more continental recipes. Dr. Lecter wanted to make the recipes simple. But Mr. Demme insisted the book have an international culinary flare. The argued and argued. Mr. Demme left in a huff but not before Dr. Lecter gave him a parting gift...you guessed it......Apricot Skin Cream from the "Bed Bath and Beyond Bea Arthur". What a classy guy!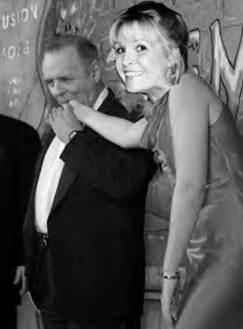 Dr. Lecter "Hanny" tasting my skin cream. I love the guy but sometimes...............he can really gross me out.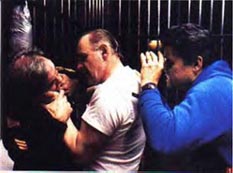 Dr. Lecter was very upset when his literary agent began to choke so the good doctor, trained in CPR, came to his rescue. I always thought the Heimlich manuever was performed from behind, but I suppose I could be wrong.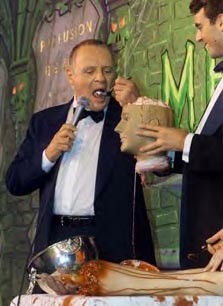 Dr. Hannibal lecturing at the Harvard Cooking School. Boy talk about a no-brainer. You could say he was Pudding his money where his mouth is. Yummy!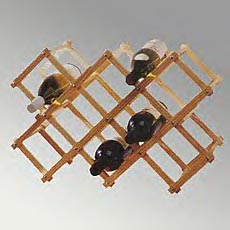 A nice CHIANTI!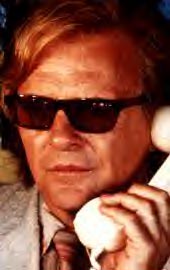 Ordering Out for some Chinese food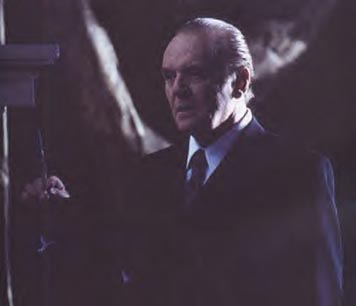 Dr. Lecter's Cooking Utensils


"I think the man is a psycho! but he makes a mean souffle." - Julia Child
"BAM! Dr. Lecter is the best." - Emeril Lagasse


"He has good taste in skin cream." - Martha Stewart
"Holy Crepe Suzette! He is shorter than I am!" - Wolfgang Puck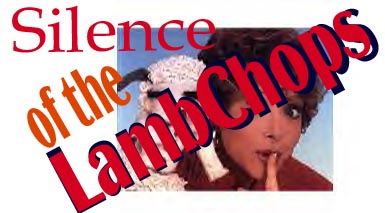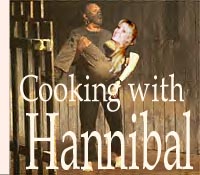 Available now in local bookstores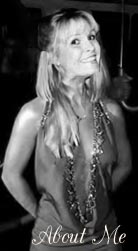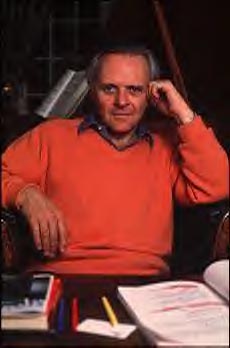 Here he is reading my script for "Who Whacked Uncle Vito". He loved it. He wants to ACT in it. I don't know if he is experienced enough. I told him I would think about it. I said "Hey pal, I studied in Stratford at the Royal Shakespeare Theatre and the National Theatre. I performed a special performance for Samuel Beckett's 70th Birthday pal. I know what I am doing."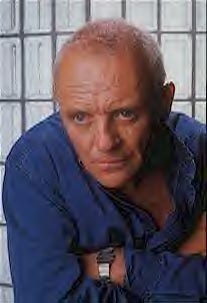 Hannibal shook his head and replied "Is that right? Here Nanci, have some more skin cream." I think he was a little perturbed.