Vaulen choosed as Text-TV team!

01.04.02: NRK have choosed Vaulen's first team as 2002's Text-Tv Team. Vaulen was polled out of the hat today, this according to NRK Text-TV. With weekly bulletins about the league games will Vaulen now finally be set on the map! It's believed that NRK will kick start it all by showing the highlights from the Cup game against Sandnes in Sportsrevyen 28. April.
Read more on NRK's web site!

03.04.02: Vaulen's game against Sola on Thursday has been moved to Sola. It was first planned that the game should had been played at the astro pitch on Hinna, but after great weather lately has Sola offered to use their grass turf. That was of course an offer Vaulen couldn't reject. The game will therefor be played on Thursday 4. April at 18.30.
The deal with Sola also includes another game 11. April, this game will also be played away - as planned.
Now have Sola also requested Vaulen if they want to join their tournament from 13.-14. April that also includes Vedavåg and Viking 2. This is an offer Vaulen is likely to accept, something that mean good match training before the interesting cup tie against Sandnes in week 17.
Vaulen boss Tore Haugvaldstad was Sola manager from 1996 to 1999. He had a good record for them as he brought them up from the 3. division in his first year in charge. After two years in mid table position Sola should however relegate in 1999. Amongst the players that dominated for Sola at that time was Pedro Salgado that now of course play for Vaulen.

| | |
| --- | --- |
| | 03.04.02: Vaulen's datumn for the cup game against Sandnes has now been arranged. The game will be played Wednesday 24. April at 18.30 on Hinna stadion. The game is the first qualify round for the Norwegian Cup. Kåre Lindboe in the Norwegian FA inform that referee for the game will be Buøy's Morten L. Stople. Linesmen will be Sigmund Kro from Ulf Sandnes and Jan Øyvind Ulseth from Hundvåg. Ulseth that also will be referee in Vaulen's first home game this season when Beachboys face Vedavåg Karmøy. |

Good display from Vaulen as Sola came from behind

05.04.02: Sola (0) 2 - 2 (1) Vaulen
This was Vaulen's first touch with grass this season something that resulted in many strange passes and choices. The bumpy pitch must take much responsibility for that. But there was nothing to say on the effort and the quality will probably be better already next week when Vaulen also meet Sola.
FIRST HALF
From the start Vaulen started a bit defensive, but they should get the first goal. A first class breakthrough pass from Jani sent Salgado trough. Salgado was brought down inside the box and Idsø's 11.minutes penalty was place at the left side of the goalie. The first half ended with this only goal.

SECOND HALF
At the start of the second half Vaulen had pushed their team a bit forward. After 54. minutes Landsnes was played trough on the right winger, alone with the goalie he netted in a safe way. After a good period in the start of the half was the players becoming a bit tired. With that Sola returned into the game, they reduced on a 72. minutes corner before they got the equalizer just before the end. In total it was an okay result.
It was positive that the defensive play was better than in a while. Both Gysland and not at least Salvesen played great in the center of the defense. Also Kleiberg must get a lot of credit in his first game from start. From his deep midfield position he delivered many smart passes.

1. T. A. Bø Pedersen
2. Jan Erik A. Pedersen
3. Erik Hildén63
4. Jan Egil Salvesen80
5. Erik Gysland70
6. Jan Tore Kleiberg
7. Jarle Eike
8. Anders Idsø
9. Stein I. Andersen45
10. Pedro Salgado
11. Ole B. Bredesen45
12. Eirik Ekholdt45
13. Alex Landsnes45
14. Bjørn H. Husebø63
3. Erik Hildén70
5. Erik Gysland70

| | |
| --- | --- |
| | 06.04.02: Ett mangfold har uttalt seg i Vaulen Beachboys' gjestebok om hvem som myrdet Tore Haugvaldstad i påskekrimmen - Den Siste Festen. Nå kommer endelig løsningen. |

| | |
| --- | --- |
| | 10.04.02: Vaulen's game against Sola on Thursday has been called off. A Sola spokesman inform that the game had to be canceled due to injury problems, and the fact that Sola will have a big tournament in the weekend. Sola are interested in getting a new game arranged when available. A game before the autumn season kick off will perhaps be of topical interest. Sola is also willing to offer Vaulen time to train at their grass pitches before the season kick off. If no new friendlies gets arranged the coming days will Vaulen's next game be away to Madla 20. April. That will be the last preseason game before the cup game against Sola on 24. April. |

Sola game goes ahead - at Hinna

11.04.02: Forget all you have heard! There will be a friendly against Sola after all. The game will be played today, Thursday, now at Hinnabanen instead. Kick off is 18.30. Referee will be Vaulen's very own Svein Ravn Carlsen. He will be assisted with linesmen Leidulv Nygaard and Bjørn Harald Lye.

Refvik'en consider a future manager career

12.04.02: Isak Arne Refvik admits that he now look for bigger tasks. The last three years have the former Vaulen player been assistant at Viking's youth team. "I would had loved to manage one or another first team," he admitted to Viking's website.
Isak had a short career in Scotland together with Svein Mathisen for Hibernian. Hibs was actually pioneers in Scotland as they was the first club that usd sponsors' names on shirts and the first club with undersoil heating. When Isak and 'Matta' joined Easter Road in 1978 they actually were the first Norwegians in Scottish football! Refvik in particular was a big hit with the fans, but the game wasn't set up for foreign recruitment in those days, and the pair eventually had to give up waiting for work permits and go home. During their time at Easter Road they were actually playing as amateurs!
But first of all was Refvik a Viking player. After his career he have been in Vaulen for several years and also his children play in the club.
The former winger that got 46 goals for Viking have ambitions as manager and will perhaps be the one that follow Haugvaldstad as Vaulen boss?
"I don't think I will take a C or D course, but I could had enjoyed to manage a first team at a higher level," said Isak that currently also work at Toyota Bilhuset.
Now he hope to see some youngsters come through for Viking.
"I really want several Youth team players to join the first team squad, but the leap has been more and more difficult," said Isak.

Confident boost for Vaulen

12.04.02: Vaulen (2) 5 - 0 (0) Sola
Vaulen got it easy at Hinna kunstgress on Thursday evening. The game against Sola should finaly be arranged, however Vaulen should get an easy job.
For Vaulen was Anders Idsø missing with a injured ankle, after he had stepped over in training. He is however likely to be fit again next week when Vaulen face Hana.
The manager duo had desided to test out Erik Gysland at the left full back for this game, something that worked out nicely. Meanwhile was Bjarne Hov back in the goal.
Sola had injury problems and started with many reserve players and youngsters. It's not likely that any of their players will get to play in Sola's first league game.
It was a game without much tempo. For Vaulen Landsnes impressed most at his left winger. He was a part of most of the goals.

Goals: Alexander Landsnes (30), Jan Tore Kleiberg (31), Eirik Ekholdt (57), Jan Tore Kleiberg (78), Pedro Salgado (84).

Next game for Vaulen Beachboys is away to Hana on Wednesday, on Saturday will Vaulen meet Madla.

1. Bjarne Hov
2. J. E. A. Pedersen55
3. Erik Gysland
4. Jan Egil Salvesen
5. Kjetil Aasland55
6. Jan Tore Kleiberg
7. Jarle Eike
8. Pedro Salgado
9. Stein I. Andersen55
10. Inge M. Hinna55
11. Alex Landsnes
12. Bjørn H. Husebø55
13. Erik Hildén55
14. Eirik Ekholdt55
15. Ole B. Bredesen55

| | |
| --- | --- |
| | 16.04.02: The game against Hana have now been called off. The reason is unknown. Next up for Beachboys will therefor be Madla on Saturday. Kick off here is 16.00. |

Well prepared players after 37 trainings this winter

20.04.02: In the first 15 weeks this season, from 7. January to 18. April, have Vaulen been through 37 training sessions. Vaulen have normally three training's a week, and the most there have been on one training is 17 players, least is 9 players. In totally there have been 33 different players on training, including 4 juniors. Ole Bjørn Bredesen have been on most training's having only missed one work out! After him have Jarle Eike, Bjarne Hov and Anders Idsø missed two of the maximum 37 training's.

20.04.02: Madla (1) 1 - 2 (1) Vaulen
On Saturday afternoon Vaulen played away to the newly promoted 4.th division side Madla IL. Last season Madla won the 5.th division. With 'Bluejackets' having quite good preseason this was surely no walkover for Vaulen Beachboys!

FIRST HALF
Vaulen started well and had five good goal opportunities before Madla scored on their first after 28. minutes. A lob from 20 meters that went over the Vaulen goalie, Bjarne Hov. How undeserved!
After 45. minutes should Vaulen however get their important goal before half time. A fumble by the Madla goalie gave rebound expert Eirik Ekholdt a chance to shuffle in 1-1.
The first half was not a beauty as it was dominated by a too high tempo for the players to handle in addition to many long balls.

SECOND HALF
Vaulen seemed to have got a vitamin injection at half time, with an equal score line. They managed to get down their shoulders and establish some calm play with the ball going faster than Madla could handle. Madla therefor had very few chances in this half. The only thing that was missing for Vaulen was a better precision in the vital final pass.
The match desider should therefor not come before in the 88. minute. Stein-Ivar Andersen worked himself down to the by-line and manage to cross a ball out in the area. Whom other than Jarle Eike stood ready there with his left foot? On a volley he thundered the ball in! Surely a great goal by the skipper that this season seems to find the way to net more easily than last season!

1. Bjarne Hov46
2. J. E. A. Pedersen
3. Erik Gysland
4. Jan Egil Salvesen
5. Kjetil Aasland
6. Jan Tore Kleiberg
7. Jarle Eike
8. Pedro Salgado
9. Stein-I. Andersen32
10. Inge M. Hinna56
11. Alex Landsnes
12. E. Ekholdt3269
13. T A Bø Pedersen46
14. O Bredesen5678
9. Stein I. Andersen69
10. Inge M. Hinna78
Eike's goal was the last in the game as Vaulen showed a fine display coming back from trailing 0-1 behind. Now they can prepare themselves for the midweek game against Sandnes in the cup.
This season there will be a free numbers of substitutions allowed in the league. With some players struggling to keep it up through 90. minutes it seems like this is something Tore Haugvaldstad will use to keep up the go through the whole game. As the match details try to explain both Andersen and Hinna had two spells on Madla's pitch today.

| | |
| --- | --- |
| | 23.04.02: Christian Lie have been choosed as Vaulen's match report writer in Rogalands Avis. "Cissa" will travel around with Beachboys' first team this season and send reports to RA after the games. This mean that you in the morning paper can read all the details on Vaulen's last game. Young Lie, that is a technical wonder at the Reserve team, will also send the reports to the Vaulen Beachboys website. With also Stavanger Aftenblad writing from Vaulen's games you are therefor now guaranteed the maximum coverage of Vaulen's second season at Norway's fourth highest league level. |

7-a-side team kick off next week

23.04.02: Vaulen's C-team will kick off their 2002 season next Tuesday at home to Muskel at Vaulenbanen at 19.00, C-team boss Frode Lima inform this to Vaulen Beachboys. Vaulen's third team have only lost five league games the last three seasons. Last season they scored unbelievable 106 goals in 10 games!
| | | | | | | |
| --- | --- | --- | --- | --- | --- | --- |
| Tuesday | 30/04 | 19.00 | Vaulen 3 | - | Muskel | Vaulenbanen |
| Tuesday | 07/05 | 17.00 | Storhaug 2 | - | Vaulen 3 | Midjord grus |
| Tuesday | 14/05 | 19.00 | KFUM 2 | - | Vaulen 3 | Lassa grus |
| Tuesday | 28/05 | 19.00 | Vaulen 3 | - | Øyane | Vaulenbanen |
| Tuesday | 04/06 | 19.00 | Finnøy 2 | - | Vaulen 3 | Leikvoll grus |
| Tuesday | 11/06 | 19.00 | Vaulen 3 | - | Kvitsøy | Vaulenbanen |
| Sunday | 16/06 | 13.00 | Ledaalkam | - | Vaulen 3 | Kvalabergbanen |
| Tuesday | 13/08 | 19.00 | Muskel | - | Vaulen 3 | Flomlysbanen |
| Tuesday | 20/08 | 19.00 | Vaulen 3 | - | Storhaug 2 | Vaulenbanen |
| Tuesday | 27/08 | 19.00 | Vaulen 3 | - | KFUM 2 | Vaulenbanen |
| Tuesday | 03/09 | 19.00 | Øyane | - | Vaulen 3 | Buøy stadion |
| Tuesday | 10/09 | 19.00 | Vaulen 3 | - | Finnøy 2 | Vaulenbanen |
| Tuesday | 17/09 | 18.30 | Kvitsøy | - | Vaulen 3 | Kvitsøy stadion |
| Tuesday | 24/09 | 19.00 | Vaulen 3 | - | Ledaalkam | Vaulenbanen |

Cup is cup - Cuckoo's became too strong

24.04.02: Vaulen (0) 2 - 4 (2) Sandnes
It was a warm, sunny, clear day down at Hinnabanen for the first qualify round for the Norwegian cup. About 50 Vaulen fans settled themselves in the dark shadow area of Gausel's so very much unexplored landscape. We surely all hoped that the picnic weather should inspire the Beachboys for their first cup game in the history.
Haugvaldstad had chosen to stick with the 4-3-3 formation, with Idsø returning from injury Salgado was moved up front. The white shirted SFK players had a more traditionally 4-4-2 formation.

FIRST HALF
Sandnes started best and seemed to be looking for an early goal, and it didn't took long before a Sandnes player found the top of the net.
The game had lasted on for three minutes when a cuckoo from the away team dribbled himself past some Vaulen players at the left side and over the by-line before he sent in a ball for a Sandnes player to fire it home. Luckily referee Ronald Urban (yes father of Sondre, can we get a replay now?) finally saw that the ball had been out and blew in his whistle.
What about almighty Vaulen? They had some minor chances, but it was Sandnes' counter attacks that always seemed most dangerous. With some Sandnes players lacking height, the home team managed to create some with Hinna that impressed by winning much on the head. With two other strikers there should had been possibilities to snap up some flick-ons, but often Salgado and Landsnes was being too wide.
Vaulen's first real chance came after a corner. The ball was finally headed down towards the goal, unfortunately the header lacked pace so a Vaulen player deside to take the ball down and shoot on a turn around twisting move, but then Sandnes got time to block it at 5 meters. Vaulen's other big chance came after a high Ahlstrand Pedersen pass from the left side of the box at the height with the 16 meters line. A Vaulen player, believed to be Pedro Salgado, heads the ball just wide.

1. Tom Arne Bø Pedersen
2. Erik Gysland
3. Jan Erik A. Pedersen
4. Jan Egil Salvesen
5. Kjetil Aasland46
6. Jan Tore Kleiberg
7. Jarle Eike
8. Anders Idsø
9. Pedro Salgado88
10. Inge M. Hinna75
11. Alex Landsnes
12. Eirik Ekholdt75
13. S-I. Andersen46
14. Ole B. Bredesen88
After 30. minutes the photograph from Rogalands Avis had arrived, that seemed to inspire Sandnes the most as a striker of them is played through. Luckily the shot hit the post and out in play again, before a Vaulen defender manage to get in a clearance. Vaulen's players seemed to have been tired of Sandnes shock start and answered with rolling the ball in the defense. For Sandnes to press up their team, Vaulen failed to take advantage of this in attack and lost the ball to often.
With lost aggression and concentration it was therefor not undeserved that Sandnes took the lead after 40. minutes, after a mistake in the defense that send through a Sandnes player. Vaulen's goalie, Tom Arne Bø Pedersen, managed to press him out to the left side of the goal. Tommen took a chance and dived into the strikers feet's and manage to fist the ball away with his right hand. He though failed to get the ball out of play. Therefor it was only for the running hurricane to snap the ball up at the by-line, on his cross he found midfielder Hallgeir Haave on a run that fired home 0-1 from 13 meters. Only few minutes later it should be 0-2. A cross come in and the ball bounce like a pinball between the players of both teams before Eivind Ellingsen get the last touch only for the goalie to see the slip out of his hands and into the net. So 0-2 at half time, according to the clichés a dangerous lead we would soon get the answers.

SECOND HALF
One half-time substitution was made as Stein Ivar Andersen came in for Kjetil Aasland. Haugvaldstad converted to a radical 4-4-2. Jan Tore Kleiberg dropped back from midfield to replace 32 year old Aasland, while Andersen took the right winger. Landsnes dropped back into a more defensive left winger role.
The chance started well as Vaulen managed to build up a pressure. After few minutes they got a free kick 20 meters away from the goal. Anders Idsø stepped up and curled in a wonderful "Beckham" free kick in the right top corner.
More great play should follow, it started from defense with a lovely ball from Kleiberg. He found Landsnes at the left winger that pass it on to Pedro Salgado that get the ball just outside the center of the box. He advance some meters before he try to curl it in with the outside of his foot, but the continental stunt ball goes just wide. It was a very good chance, and the glow was now back with the players finding each others better.
Then after an hour Haugvaldstad's disciples should get a cold shower as Sandnes' very good striker, Jørn Hagen, blast home a cannonball in the right top corner. It was the best goal of the game and 1-3 down for the suburban Stavanger club. Only five minutes later or so Sandnes puncture all cup dreams for this season, with another goal. This time a low shot from outside of the box from Vidar Skår. It went past the right side of Beachboys' kitten in goal.
After 75. minutes Haugvaldstad makes a tactical change as a tired Inge Martin Hinna goes of for Eirik Ekholdt. Only minutes afterwards Landsnes try a direct shot, but he overhits the ball and it go across to the opposite side. For Andersen to head it in front of the goal where full beard wearing Eirik "DJ" Ekholdt heads it in answering the manager. A humorous Haugvaldstad afterwards gave credit to Landsnes for not using two touches in the situation... Vaulen now saw a little hope again and with under ten minutes to go he decide to change it to a 3-4-3 formation. With Jan Tore brought up as striker from his defender role. This shouldn't lead into much more than some entertaining and hazardous dribbles in the defense by Salvesen. Salvi that seemed to be very motivated for this game against his former club. Two minutes before the end Pedro Salgado was subbed off with a cramp in a leg, in came Ole Bjørn Bredesen. After three minutes of added time the referee blew the final whistle with Sandnes advancing to next round, now can we at least concentrate on the league...
It was not the party Vaulen had hoped for, but if Vaulen had managed to take one of their early chances it could had ben a different game. The two goals for Sandnes just before the break was psyhical important for them.

Aftenbladet predict midtable position for Vaulen

25.04.02: Stavanger Aftenblad today write about Vaulen's third division group. They have strongest believe in Vedavåg, while they think Vaulen will end as number six. Despite having probably on of the lowest budgets around with only 180.000 kroner, they think Vaulen will manage to copy last years sixth place. "Tore Haugvaldstad came to Vaulen this spring and have managed get in many important players, amongst them Jan Tore Kleiberg. He went empty in Viking earlier this spring, but is now getting back the temptation and will for training. There is no doubt about the talent. In half of the games will also Vaulen have advantage at home with their astro turf, they will secure themselves some points that way. A position on the highest part of the table is absolutely in reach," writes Frode S. Lindboe in his column.
Budget A team: 180.000
Manager/Assistant: Tore Haugvaldstad and Svein Øksnevad
Goal for the season: To get established in the division
New players: Erik Hilden, Ole Bjørn Bredesen, Tom Arne Bø Pedersen and Jan Erik Pedersen, all from Vidar, Pedro Salgado, Sola, Jan Tore Kleiberg, Viking, Bjørn Helge Husebø, Hinna, Jan Egil Salvesen, Riska.
Players out: Jone Holgersen, Bjørnar Skjæveland, Øystein Winsnes, Tord Løberg, Glenn Malmin, Owe Olsen, all step down a level, Anders Schøyen and Øyvind Steinsbø, both studies, Thomas Idsø, Vidar.
Characteristic: Young and inexperienced team. A team in a generation change, solid manager.
Tip from the club: Buøy will be good. Vedavåg and Åkra also dangerous.

Aftenbladet prediction

1. Vedavåg
2. Åkra
3. Buøy
4. Ulf Sandnes
5. Torvastad
6. Vaulen
7. Haugesund 2
8. Vardeneset
9. Kopervik
10. Tasta
11. Randaberg
12. Grannekam
Tore Haugvaldstad don't think this years division will be an easy task. "3. division have experienced a better quality after the change of the division system for a couple of years ago. Teams that traditionally have been higher in the divisional system makes the group inspiring and hard. The teams from Karmøy really wants to give all and have the resources to do so," Haugvaldstad told Aftenbladet.
PS: Buøy seems to have got respect for Vaulen through the winter and predict Beachboys in top three.

25.04.02: Vaulen kick off the league season on Saturday when they travel to Torvastad. The home team is a slight favorite amongst the bookies, on Thursday Centerbet.com had these odds: Torvastad - Vaulen 2.15 - 4.15 - 2.40.
Vaulen will miss 'keeper Bjarne Hov that have been allowed to go on trotting races instead. This mean that Vaulen will have no reserve goalie availebal, but if manager Tore Haugvaldstad got his license in order he will maybe name himself in the squad. Tore that of course is a former star keeper.
Neither will Pedro Salgado be availebal for the game as he will be travel away. Stein Ivar Andersen is likely to replace him. That is believed to be the only change since Wednesday. Amongst the players on the bench will be Bjørn Helge "Bønna" Husebø (picture below) that perhaps will get his official Vaulen debut on Saturday.
Torvastad is likely to give Vaulen an equal match, they are a strong team and knocked out Eiger of the cup some days ago.
So will Vaulen manage to compete with the best teams in the division this season. A team like Vedavåg have prepared themselves by spending their preseason in Portugal a week. While a team like Åkra have the former Viking star Idar Mathiassen.

| | | |
| --- | --- | --- |
| | | |
| | What the experts said | |
| | | |
| | 1. to 3. place: 15 votes | |
| | | |
| | 4. to 6. place: 34 votes | |
| | | |
| | | |
| | | |
| | 10. to 12. place: 25 votes | |
| | | |
Through a poll on Vaulen Beachboys websites have the readers told their opinion. With about 100 votes from the real experts this will perhaps reflect where Vaulen will end at the end of season.
Predicted Vaulen team (4-3-3): Bø Pedersen; Gysland, Ahlstrand Pedersen, Aasland, Salvesen; Eike, Kleiberg, Idsø; Andersen, Hinna, Landsnes. Subs: Bredesen, Husebø, Ekholdt, Hildén, Aarre.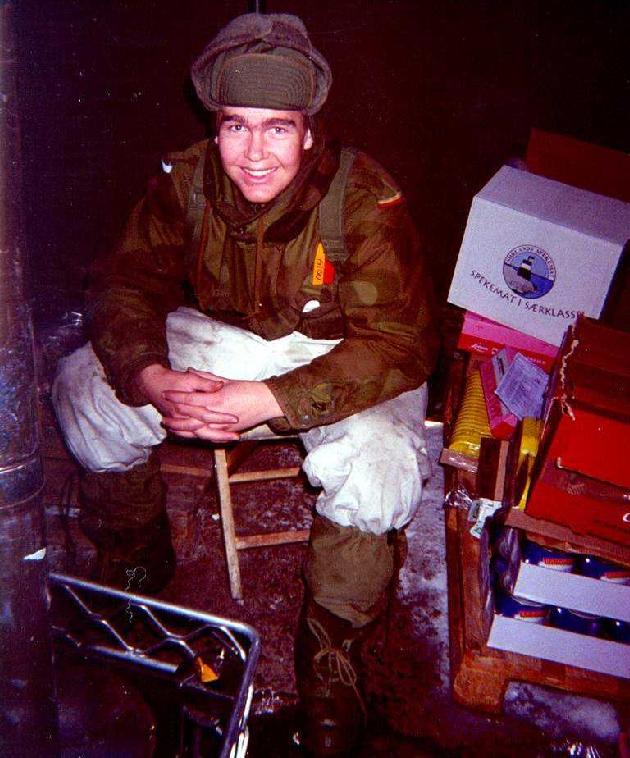 The Sun Always Shines On FM

26.04.02: Also this season will Vaulen boss Tore Haugvaldstad be used as expert commentator for NRK Lokalen on the radio. The 42 year old will mostly be live on Monday mornings, the day after the two local giants Viking and Bryne have been in action. NRK have also Rune Ottesen in their expert panel. Rune that got 17 caps for Norway in his time, whom can forget his wonder goal against Sweden in 1977? His son Jan Ove is also well known as he is leading vocal for rock sensations Kaizers Orchestra.
Per Øystein Kvindesland in NRK Rogaland informs that Tore also this year will be used. "Tore Haugvaldstad will together with Rune Ottesen be expert commentators for us. Both of them had the same role last year," Kvindesland tell Vaulen Beachboys.
"We will use them in connection with concrete news issues regarding Bryne and Viking, and also before and after selected games."
To get Tore in the radio, you must tune in NRK P1 when they have local broadcastings. "They will be on at various times, but often you can hear them the mornings after games - usual between 7:00 and 7:30."

That's the way we like it - Vaulen trash Torvastad away

27.04.02: Torvastad (0) 0 - 1 (0) Vaulen
Vaulen won 1-0 today after a late goal from Ole Bjørn Bredesen in front of 50 spectators at Håland stadion. Consider Vaulen needed five games last season to reach the same points and only had two away win in total - this is a really good start for Vaulen to build on. With much traveling in this group, there is expected a lot of home wins, but Vaulen surely managed to cope with Torvastad!
Leader of Sport in Torvastad, Svein Magne Skeie, was not pleased with the result. "Today we missed the will amongst the players and we did a poor game. Vaulen was a very ordinary team that we should had beaten," reflected Skeie to Haugesunds Avis.
Ole Bjørn Bredesen was big for Vaulen and was awarded as best player on Vaulen according to Haugesunds Avis. Though Oli also picked up a yellow card from referee Ole Andreas Glette from Vard.
Next game is on Hinnabanen versus Vedavåg/Karmøy on Friday 3. May at 19.30. Vedavåg that opened at home to Buøy and won scarifying 7-0 on Saturday! With Morten Wiik scoring four goals! V/K is perhaps the big favorite in this division. An experienced team that last season lost the play off versus Klepp. However have they now lost important Egil André Vedøy to FK Haugesund.

1. Tom Arne Bø Pedersen
2. Erik Hildén
3. Jan Erik A. Pedersen
4. Jan Egil Salvesen
5. Erik Gysland
6. Jan Tore Kleiberg
7. Jarle Eike
8. Anders Idsø
9. Stein Ivar Andersen
10. Inge Martin Hinna
11. Alexander Landnes
12. Eirik Ekholdt
13. Ole B. Bredesen

Reserves aim for promotion

29.04.02: Vaulen's Reserve team is likely to be stronger this season than last year, and promotion should be in reach for the second team that last season ended as number six in their 6.th division group. Vaulen start their season away to Høle on Monday next week, after that will the games at home come thick and fast. This season will Vaulen 2 play at Hinna grus.
You can find results and table from all of Vaulen's teams here!
| | | | | | | |
| --- | --- | --- | --- | --- | --- | --- |
| Monday | 06/05 | 19.00 | Høle | - | Vaulen 2 | Høle grasbane |
| Friday | 10/05 | 17.30 | Vaulen 2 | - | Suldal | Hinna grus 1 |
| Saturday | 18/05 | 15.00 | Figgjo 2 | - | Vaulen 2 | Figgjo stadion |
| Thursday | 30/05 | 19.00 | Vaulen 2 | - | Dirdal | Hinna grus 1 |
| Monday | 17/06 | 19.00 | Vaulen 2 | - | Åsen Kam | Hinna grus 1 |
| Wednesday | 19/06 | 19.00 | Vaulen 2 | - | Malmheim | Hinna grus 1 |
| Monday | 01/07 | 19.00 | Riska 2 | - | Vaulen 2 | Riska grus |
| Thursday | 04/07 | 19.00 | Vaulen 2 | - | Hana 2 | Hinna grus 1 |
| Friday | 09/08 | 19.00 | Vaulen 2 | - | Høle | Hinna grus 1 |
| Saturday | 17/08 | 15.00 | Suldal | - | Vaulen 2 | Prestavikjo |
| Monday | 26/08 | 19.00 | Vaulen 2 | - | Figgjo 2 | Hinna grus 1 |
| Wednesday | 28/08 | 19.00 | Dirdal | - | Vaulen 2 | Dirdal stadion |
| Friday | 13/09 | 19.00 | Åsen Kam | - | Vaulen 2 | Sola stadion |
| Wednesday | 18/09 | 18.00 | Malmheim | - | Vaulen 2 | Malmheim idrettsplass |
| Monday | 30/09 | 19.00 | Vaulen 2 | - | Riska 2 | Hinna grus 1 |
| Sunday | 06/10 | 14.00 | Hana 2 | - | Vaulen 2 | Hanabanen |

29.04.02: Stavanger Aftenblad awarded Tom Arne Bø Pedersen the Man of the Match award after he kept the goal clean against Torvastad this weekend. "Closest was the home team with Rune Lothe, but his good shot from 16 meters was saved from the best player at the day, Tom Arne Bø Pedersen," writes Torgeir Hellesen in Aftenbladet.

C H A N C E S T A T S

C O R N E R S

S-A P O I N TS

5: Tom Arne Bø Pedersen
3: Jan Egil Salvesen

"Nothing is like getting the winning goal just on the end of a game," said Vaulen's Jarle Eike to the paper.
The newspaper also meant that Vaulen didn't deserved a win, as Torvastad had the most and biggest chances in the game.