LUIS ALFONSO MENDOZA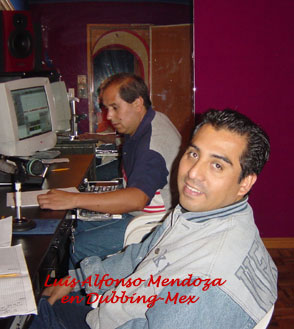 ACTOR, LOCUTOR Y DIRECTOR DE DOBLAJE.
Nacío en la ciudad de México D.F. el 20 de Noviembre de 1964.
Obtuvo el diplomado en "Arte dramático" en el I.N.B.A.
Inicio su carrera a la edad de 12 años en X.E.W. participando como estelar infantil en la radionovela "El rincón de los sueños" bajo la Dirección del Sr. Raúl del Campo Jr.
Este acontecimiento marcaría el inicio de 23 años de carrera, desarrollándose profecionalmente en las especialidades de Cine, Radio, Televisión, Doblaje de voz, Locutor comercial, Conductor, Productor y Modelo.
Actualmente dirige el primer Centro de Capacitación en Locución Producción y Doblaje de voz "ARTSPOT". Y representa a "DUBBING-MEX S.A de C.V." estudio de Grabación Digital y Doblaje de voz al español.

Series de Television
(Married Whit Childen) Matrimonio con hijos
(Life Goes On) La vida sigue su curso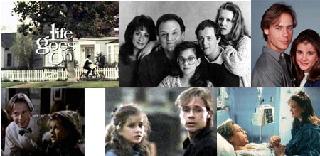 Chris Burke- 'Corky'

(Friends) Amigos


Matt LeBlanc .... Joseph "Joey" Francis Tribbiani
ademas de ser uno de los directores de la serie.

(Love Boat "The nex Wave" )El crucero del amor (La nueva Generación)

(Ocean Girl) La chica del océano
(Gime, Gime, Gime,) Dame,dame, dame
(Heart Break High) Aprendiendo a vivir
(Fight Zone) Zona de combate
(The Net) La red
El principe del rap (The Fresh Prince of Bel-Air) es la voz de Alfonso Ribeiro - Carlton Banks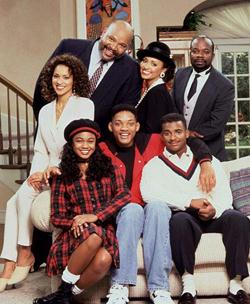 (Teen Angel) El angel adolecente
(John Larroquette) El show de John Larroquette
C.V. Directo Programas de ventas por TV.
(Crapston Villas) Villas Crapston
(Meego) Meego
(Fantasy Island) La isla de la fantasia
(Hope and Gloria) Dos vecinas parlanchinas

Caricaturas- Dibujos Animados
(Pepe y Paco) Pepe y Paco
(Donkey Kung) Donkey kong
(Jesus Son of God Jesús) Ell hijo de Dios
(Blazing Dragons) Los dragones de la mesa
(Denis and Gnasher) Dennis y Gnasher
(Topo Gigio )Topo Gigio
(Ned´s Newton) La lagartija de Ned
(Little Bear) Mi osito
(Bananas in Pijama) Bananas en pijama
(Gadgget Boy) El inspector truquitos
(The Snorkels) Los Snorkels
(The Flistones Littles) Los pequeños picapiedra
(Three friends and Jerry) Tres amigos y Jerry
(Noddy Toyland) La jugeteria de Noddy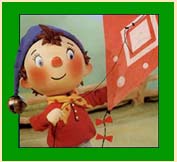 (What a Mess) ¡Que desastre !
(Skeleton Warriors) Los esqueletos guerreros
(Jumanji) Jumanji

(Hallo Spencer) Hola Spencer

(The Cout Duckula) El conde Patula, voz del Conde Patula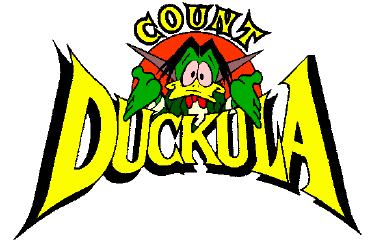 PRODUCCIONES BAJO LA DIRECCION DE:
LUIS ALFONSO MENDOZA SOBERANO
PELICULA -PRODUCTORA
Maddogs and Englishmen-Condition Red
Soulmates Overseas Filmgroup
The big Lebowski
Mr. Bean-Breach and Contract Poligram Filmed Entertaiment
Akumulator Hevereka Fill Uvadi
Thing Big Medio Home Entertainnment
The Dream Machine D.M. Limited Partnership
Sleep Stalker Prism Pictures
Quadrophenia The Who Films
The Redemptions Cintelba
Dead by Sunset
Breat Killed Mom H.B.O.
Robin and the Sevens Hoods
Police Academy 5
Richie Rich Christmas Wish Warner Bros.
Boy´z in the Hood Columbia Pictures
I Married a Monster
Rampage Paramount Pictures
Kiss and Tell Spelling Entertainment
The Bruce Cromwell Productions & Lamancha Picture
Pumpkin Head Live Entertainment
Ernest Rides Again Active Entertainment & Emshell Producers
The 60´s
Mutiny N.B.C. Enterprises
Destination Vegas Silverline Pictures & The Chase Pictures Inc.


Si tienes informacion que puedas enviarnos te lo agradeceremos muchisimo


Regreso a Indíce General

doblaje-mexico.com