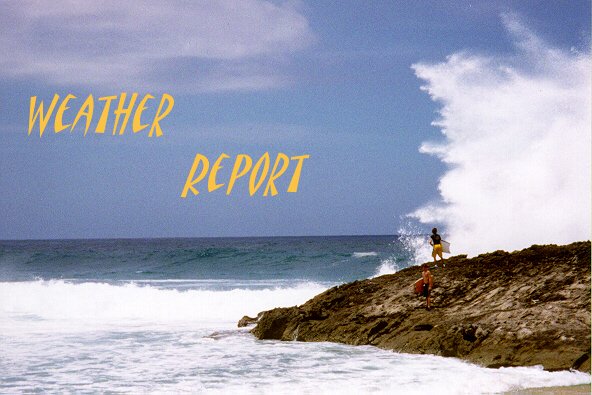 StormsurfHeaps of helpful tools including info on periods and swell direction
Rincon surf report:A surf report for Puerto Rico's Northwest coast.
Jet Stream:see what the jet stream is expected to do.
NWS Wave report:includes direction and height info
Satellite imagesAll sorts of weather details
Virtual buoysUseful for places all around the world
Weather UndergroundAll sorts of weather details
WetsandHas very useful models and charts and includes info on periods and winds
Storm tracks:Tropical storm data.
WAM: Charts predicting wave height up to 7 days ahead.
---