<!-#geoguide->
Home Page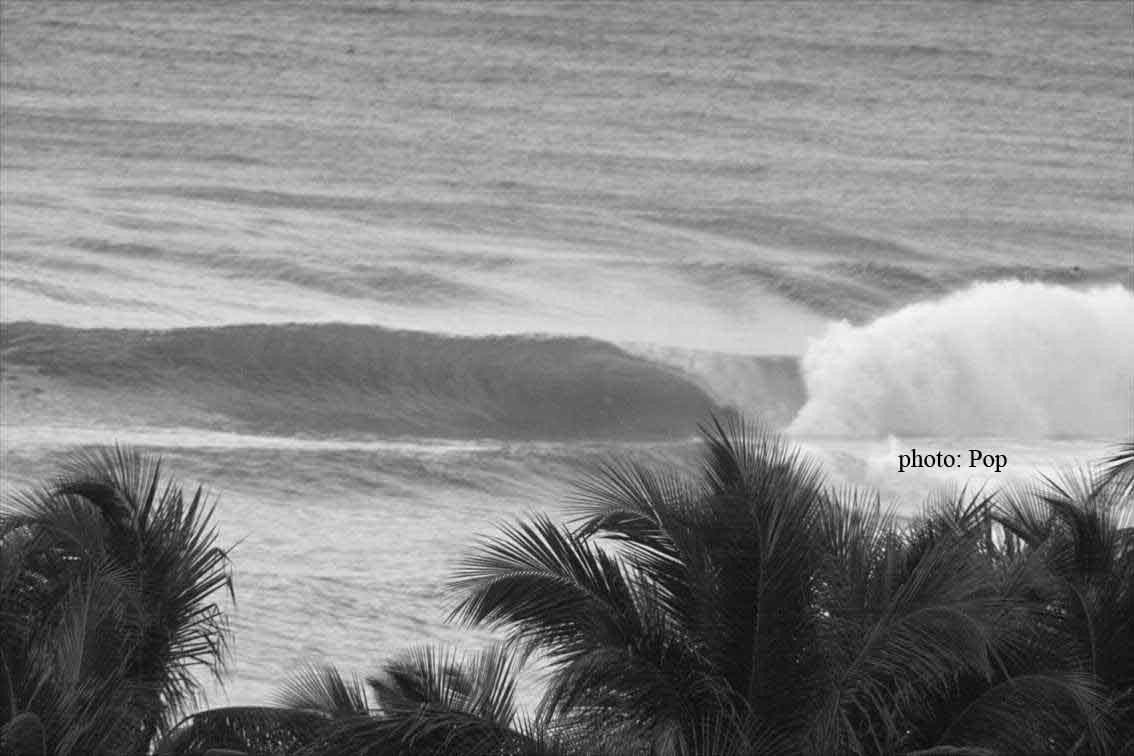 Season period
---
Puerto Rico, an island located in the caribbean, east of the Dominican Republic, benefits from tropical storms and winter low pressure areas to provide good quality waves almost year round. The main surfing season for the island starts in October and ends in mid-April. The month of May still brings some ocassional swell, but not as consistent and good as the normal season period. On June 1st, hurricane season starts, till November, so basically there is a chance of scoring some waves all year round, although hurricane swells are more inconsistent and less predictable.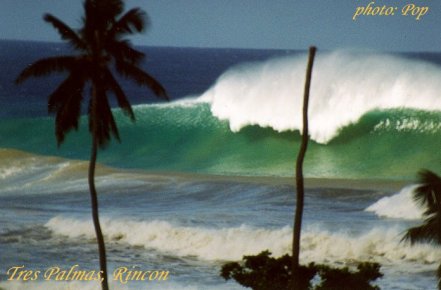 Equipment
---
As for equipment, the air temperature usually does not go under 70 around the coast, and the water temperature is always around 74-80. If you still want to check out the weather then click here . Anyway you won't need a full body suit, but a springsuit or lycra would be helpful to prevent nipple rash and sea lice stinging, or to protect against the wind on those windy days.

Finally, there are a few tips you should always remember, first foreigners are use to having surfers dominated lineups, not here. Usually here it's a bodyboarder dominated lineup. Respect the spongers and don't drop on them, it will save you a lot of trouble. Also watch out for theft in areas like Isabela, Arecibo, and metro area. And last but not least, always respect the environment and don't leave trash anywhere.
Breaks
---
The best and most consistent surf areas in Puerto Rico are the north, northwest, and west coasts of the island. The are also some good surf spots in the south which are the ones that work around summer time (June-September) like la escuelita, inches and others. Some of the most famous spots around the island are: Gas Chambers, Chatarra, Tres Palmas, Aviones, Maria, and Hollows, but the island actually has well over 60 breaks.
Good for snorkeling too
---
Most of the island benefits of beatiful clear water, so if it's flat, theirs always snorkeling and scubadiving. One of the many good places for snorkeling is Cabo Rojo at the southwest coast of the island.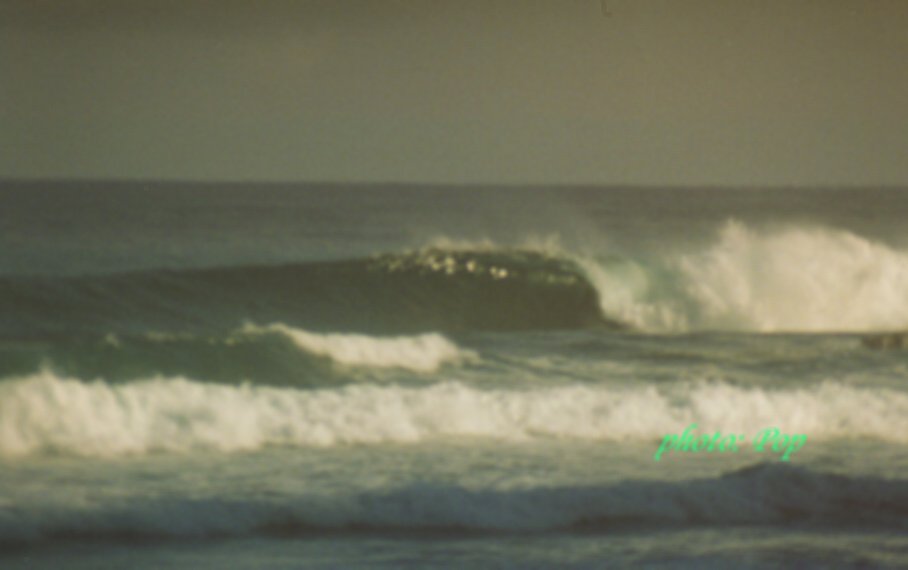 Sea urchins and sea lice
---
A good amount of the breaks are reef breaks so expect some sea urchins at many places including: Marias, Wilderness, Middles,Dogmans, Surfers Beach, Aviones and some other spots. Also in the past couple of years sea lice (it's actually a sort of small jellyfish) have been found in some areas, although not as serious as in Florida and some other caribbean islands. Sea lice are small animals that look like a pepper speck and come in schools. These small animals get trapped in your clothing or board when you pass over them. The problem is when your body has friction with your clothing or board. To protect yourself wash your bathing suits at least with water before using it again, and try washing off or changing clothing before going into a car (as contact with seat might cause sting). To treat eruptions simply use creams like hydrocortisone or Benadryl which will relieve itching. Typically, sea lice, as other jellyfish, become an issue when strong NE winds have been blowing for many days. For more information on Breaks Click here
Dangers
---
Although most breaks are reef type, Puerto Rico is a relatively safe place for surfing. The usual first aid stuff will do, specially bandaids for small cuts. But remember, Reef wise the danger increases exponentionally with size, specially on low tide. Another big issue-one that's most dangerous for inexperienced surfers-is riptides, which also gets more dangerous with size. These two are the most serious dangers in the island. Some places to watch for rips are: Jobos, Wilderness, Marias, and Surfers Beach, but in general be wary of it everywhere specially if face heights are above 8ft. The Atlantic ocean has plenty of sharks, but there has been no reports of shark attacks around Puerto Rico coasts.
---
This page hosted by
Get your own Free Home Page
You are visitor number
to this website