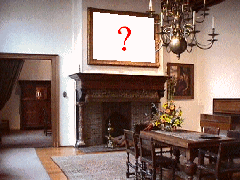 Rockox, mayor of Antwerp, called one of his important rooms the "Groot Saleth".
In fact it was a private museum, where his rich collections of paintings, sculptures, coins, books... were kept and could be admired by visitors.

In 1609 Rubens was asked, by his friend and protector Rockox, to make a painting to be placed above this very chimney-piece in this room.