TOKUGAWA CAT
NIKKO NO NEKO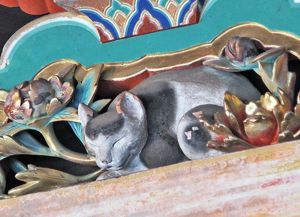 That's a very famous cat amidst the extravagant carvings of the Nikko Tokugawa shrine that holds the ashes of Tokugawa Ieyasu.
It was made by the artist Jingoro Hidari, to guard the premises from live rats (literally) and to keep the dynasty in power (symbolically).
The generally penny-pinching clan made this elaborate waste of money for once because it was not their own money; all the clans defeated or defected around the Sekigahara war of 1600 were compelled to finance the construxion project.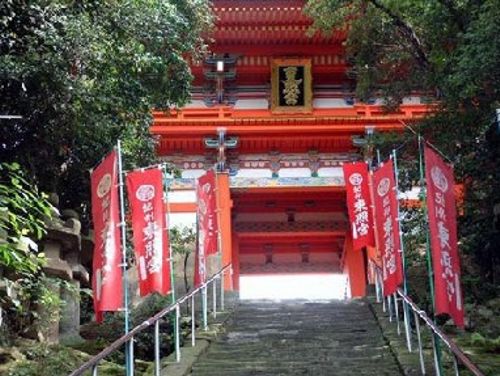 Traditional Japanese cat pictures also have their own history.
NITTA'S CAT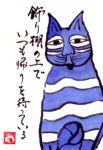 In late 1300's, Nitta Manjiro -- descendant of one of the greatest samurai ever, Nitta Yoshisada (click here for story and picture), painted a cat when his valet reported of some nearly plague-like attacks of rats at the surrounding area's barns. Every barn protected by a copy of Nitta's cat was free from rats since.
Click here for Shinto cat-charms: hatsutatsuneko.
Click here for Buddhist/Confucianist cat-charms that the Japanese imported from China: manekineko.
T E N J I N



Tributes to Lord Sugawara
The tragedy of Lord Sugawara Michizane is at another page (click here).
The following are some of the numerous tributes the Japanese of the last thousand years have been giving to him, who, in afterlife, has been the Shinto god of learning.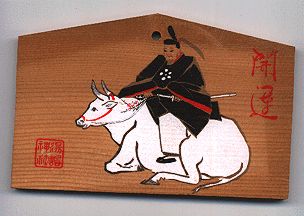 votive plaque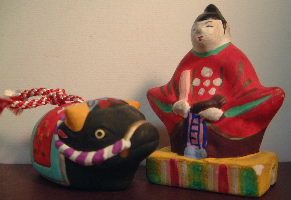 clay charms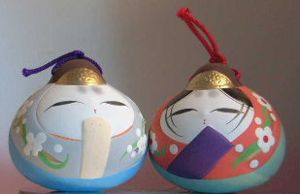 daruma-like charms of Sugawara & wife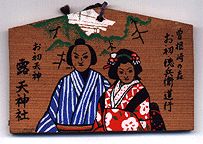 votive plaque of the same as above
K I U S O



Lord Sugawara's Bullfinch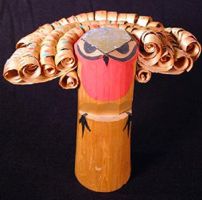 The pic above is of the Sugawara shrine's charm in the making.
When finished, at the chest of the rather intimidating bullfinch would be put the crest of the Sugawara family, plum blossom.
Click here for samurai flowers, including Sugawara's blossoms.