Aoyama Shiba-Inu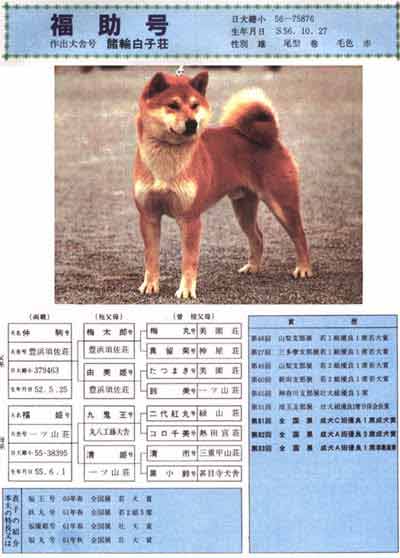 NIPPO CH. Fukusuke-Go Morowa Shirakosow
All Japan Male Champion 1985
Sire of Aoyama's Foundation Stock.


Quality Japanese Shibas are primarily Nippo registered in Japan.
Shiba Inu are Red, Red Sesame, or Black and Tan only.
Most reputable Shiba breeders in Japan do not register their stock with the Japan Kennel Club because of the differences in Breed Standard and judging criteria. Due to this problem many imported Shibas, who must be JKC registered for AKC acceptance, are inferior in quality and soundness. Aoyama imports are Nippo registered Shiba Inu.
Home | Llamas | Japanese Akitas |
Kuma Mitsu, Hansha's Remote Control ~ AKC Fraud