COLLECTING MATERIAL FOR THE ARCHIVES


The South Plainfield Historical Society is looking for old photos of South Plainfield and its residents. We are interested in your old photo albums and shoe boxes stuffed with fading photos. Do you have photos depicting your neighborhood, playground, school photos and activities, family gatherings, parades and civic functions? The Historical Society is also seeking photos of the grist mill that stood by Spring Lake until it was destroyed by fire in 1909, and the saw mill which once stood under the Lakeside Avenue underpass. Have pictures of Spicer employees at work? Harris Steel? The Lehigh Valley Railroad? Don't throw them away. Please let us look at any material, including programs, citizenship papers or old newspaper clippings. We also are looking for vintage clothing (men's, women's and children's) or jewelry, hats, shoes and so forth. Help preserve South Plainfield's history and have it display at The History Center. Think twice before tossing "trash" -- it may be treasure to us.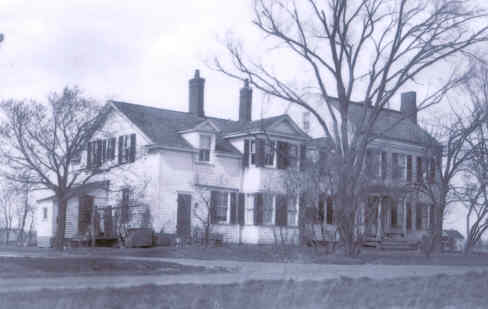 Boice/Steengrafe House, circa 1801, Montrose Ave.



ONLY A FEW LOCAL HISTORY BOOKS AVAILABLE


Editions of "Looking Back at South Plainfield"

by local historian Larry Randolph and edited by Dr. Richard Veit are dwindling and no reprint date has been set. The book is a collection of 43 articles that present a series of snapshots of South Plainfield's past. Originally published between 1986-1990 in The Reporter, they have stood the test of time and are an important source for individuals interested in local history. Click on the link below for 3 articles: Samptown, local Revolutionary War activity, and the Lenape Indians of South Plainfield.
CLICK HERE for excerpts



ORAL HISTORY VOLUMES ONE and TWO SOLD OUT


"Not only did I get fired, but the horse ate my lunch!" Remembrances of South Plainfield. Volume One, a collection of 15 oral histories from the Oral History Preservation Program, and Volume Two, "Everybody was in the same boat, so it didn't matter!" have sold out. The second book is a compilation of 20 personal histories -- 82 pages, 34 photographs. Great stories full of humorous and poignant recollections of life in the Borough of South Plainfield. Reprinting of either volume has not been scheduled.
CLICK HERE for excerpts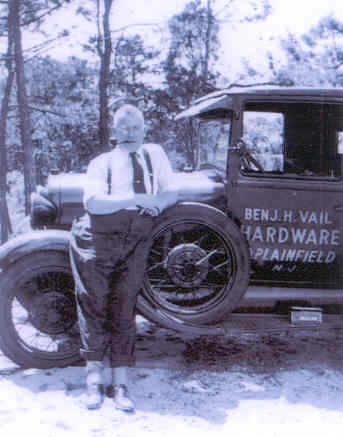 Ben Vail
NEXT MEETING

Nov. 11, 7:00 p.m.
THE HISTORY CENTER
Roosevelt Administration Bldg.
125 Jackson Avenue

2008 HISTORICAL SOCIETY MEETING DATES
Second Tuesday of the month: Sept. 9, Oct.14, Nov. 11, Dec. 9. The public is invited to attend.




ORAL HISTORY In February, 2003 the South Plainfield Historical Society initiated the Oral History Preservation Program to record and preserve the recent past as recalled by present and former residents. The participants, some in their mid-nineties, had many sharp recollectins of the early days of the Borough when it was still part of Piscataway Township. Many recall rural farm life and colorful local residents; sneaking rides on the Holly Park merry-go-round; taking horse-drawn transportation to a "portable" school; picking beans for 10 cents a bushel to augment the family income; the boom and bust of employment at Spicer Manufacturing; of sacrifice and the bleak days of the depression, stale bread and worn out shoes. These are just a few of the memories that give a better and clearer picture of life in the Borough. To date nearly 100 interviews have been conducted. About one-half have been transcribed and are available for review.
If you or anyone you know would be interested in participating in the Oral History Preservation Program, contact the Society at P.O. Box 11, South Plainfield, NJ 07080. Interviews are conducted by appointment at the South Plainfield Senior Center, 90 Maple Avenue.

CLICK HERE for oral history excerpts



LEARN MORE ABOUT LOCAL HISTORY.

Click on a newspaper article below.
Lehigh Valley Railroad's Pyramids of Coal (1898)
Lehigh Valley Railroad's Tally Ho Stagecoach Service (1898)
Lehigh Valley Coaling Station Fire (1929)

Newspaper Social Notes (Jan. 2-8, 1909)
Fire Destroys Old Landmark (Jan. 7, 1909)

Aerial Mail Starts Tonight (1925)
15,000 Gather to see First Night Air Mail Flight (1925)

New Petrograd Dedicated Yesterday (1925)
New Petrograd Crowd Greater than Anticipated (1925)

Borough Bill Incorporated (1926)

John "Bum" Rogers Gang Apprehended in South Plainfield (1926)
Bandit Gang Members Under Arrest (1926)

Police Chief C.J. McCarthy (1932)
Chief C.J. McCarthy Dies at 60 (1947)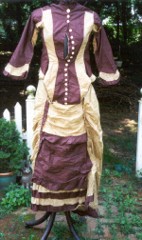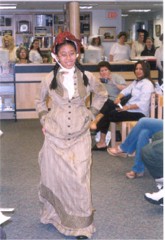 CLICK HERE for selections from the Ida Rose Vintage Clothing Collection


"...PRESERVATION BRINGS OUT THE SOUL OF A COMMUNITY
AND SHOWS THAT IT HAS A SENSE OF PRIDE AND SELF-AWARENESS." Larry Randolph