This page is your starting point to a tour of Housesteads Fort. The fort was constructed as one of twelve in the frontier system known as Hadrian's Wall. The Roman name of Vercovicium means "The Place of the Fighters"

 The above photograph is used with the kind permission of Airfotos Ltd. who can be contacted at http://www.airfotos.co.uk or by email at [email protected]
Just click where you want to go:
Start the tour at:
The South Gate and Vicus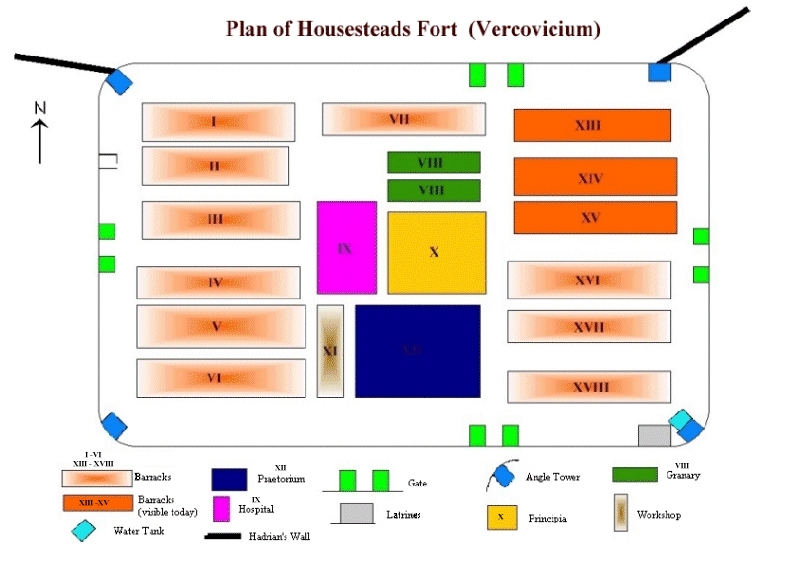 Alternatively you can click on the links below to go to a particular area of the fort.
South Gate and Vicus
Praetorium
Principia
Hospital
West Gate and North West Tower
North Gate
The Granaries
Barracks
The View of Hadrian's Wall to the East
Latrines