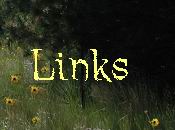 Here are links to some of the pages we frequent. We found most of them quite informative.

Going Natural Magazine - Track Malcom Scott and the Going Natural Across Canada team from one stop to another. Read the online journals and perhaps subscribe to one of Canadian Naturists premiere magazines.

Federation of Canadian Naturists - The website for Canada's national naturist organization. It contains all the information you'll need. Additionally, it has listings of various naturist campgrounds and getaways, including clothing optional beaches. There are links to local establishments and international organizations. It also features an online store, as well as a helpful resource guide.

New-Brunswick.Net - An informative, non FCN related site dedicated to the province of New Brunswick. This link takes you directly to an interactive online map, and if you click between the words "Woodstock" & "Carleton", you will open a page with a bigger detailed map of the area where Stormdale Naturist Retreat is located.

A Star Trekker's Almost Paradise - A completely naturist un-related website, this is our daughter's Star Trek site. She's put a lot of work into this, and the layout is eerily familiar. :) She'd love it if you go take a look.
Home| News & Updates| FAQ| Membership Fees| Ground Rules| Email|