Click on the thumbnails for a bigger pic and a description.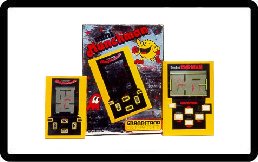 A second group of Pac-man stuff is here.
The complete history of Pac-man can be read in Retrogamer 9 and the story of all the other games in the Pac family in Retrogamer 11.
Click here for an interview with the designer of Pac-man. You can also read a 1982 interview with head of Namco about the success Pac-man.