to Prodeus' Web Site
Dr. Arkadiy N. Prodeus
Senior Lecturer, Senior Researcher Scientist
(Russian web page)
---

Research Interests of Arkady Prodeus
Expert Systems Design and Application in Medicine, Psychology, Education
Iridology Software & Hardware (Design and System Maintenance)
Computer Maintenance for School Psychologist (School Results Long Term Forecasting, Professiography)
Computer Maintenance for School Administration (School Results Monitoring, Valeology )
Pattern Recognition (Theoretical Research, Computer Modeling, Design of Applications)
Spectral Analysis of Stochastic Processes (Theoretical Research and Computer Modeling)
Probabilistic Analysis of Stochastic Processes and Systems (Theoretical Research)
---
Teaching
Current courses (lectures, practical works, laboratory works - in Russian):
Pictures Processing in Medicine
---
Textbook "Expert Systems in Medicine"
computer decision maintenance of doctor

storage and logic conclusion simulation

high quality doctor conclusion - for few minutes

about computer iridology

homeopathy with computer - drags selection

psychologist and computer - from testing to results generalization


These and other subjects you will find in this book

Book is appropriated to:
students, post-graduate students, medicine electronic experts, doctors -
to all interesting with decision automation

BOOK'S JACKET
---
CD "Electronic Atlas of Iridologist"
Electronic Atlas of Iridologist. Part 1. Iridogenetic Syndromes
This computer program contains 44 standard iris images for 22 constitutional types and subtypes. For each pair of pictures (left and right iris images) the following detailed information is provided: verbal description of particular iris type, most common pathologies, preventive methods, homeopathic treatment, etc. Additionally, section contains examples of iridologists diagnosis, anamnesis, and results of relevant clinical studies. Database is user accessible.
Iridologist's Card Index
This user-friendly computer program allows to archive texts and graphic images such as: patients information and history, health complaints, anamnesis, color pictures and verbal descriptions of irregularities of irises, iridologists diagnosis.
State of the Art in Computer Iridiagnosis
This is an HTML format document, which surveys frontiers of iridiagnosis in Australia, Canada, France, Great Britain, Russia, Ukraine, USA etc. Document contains extensive Internet links.
Electronic Book "Expert Systems in Medicine"
This book is aimed at a wide range of professionals who seek to apply modern computer technologies to problems of decision-making in diagnostics, consultation and medical treatment. The book is appropriate for graduate students in the field of Electronic Engineering in Biological Physics and Medicine, medical students and doctors, as well as psychologists.

---
Expert Systems and Other Software
The list and some properties of expert systems and other soft, were designed under scientific management of Arkady N. Prodeus for the last 10 years, are indicated below:
00-01: information retrieval system "Scholar 2001" (Windows, Delphi)
99-09: iridology expert system "ESID-3" (Windows, Delphi)
97-98: psychologist semiautomatic forming conclusion program "Personnel" (Windows, Microsoft Office, VBA)
94-95: iridology expert system ESID-2 (Windows, Visual C)
94-95: universal assignment information retrieval system shell MEG (MS DOS, Clipper)
93-94: homeopathy information retrieval system REPER (MS DOS, Clipper)
92-93: reflexology information retrieval system MED (MS DOS, Clipper)
91-92: universal assignment expert system shell UNIVERSAL (MS DOS,Clipper)
89-91: iridology expert system ESID (MS DOS, Clipper)

Ask Prodeus for Textbook, CD ROM or computer program "ESID-3"!

---
Sign Guestbook
---
View Guestbook
---
Interesting Links
---
---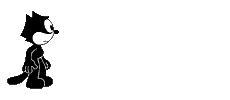 This page was visited


times
Last modified: July 07, 2009
---