Appendix A: Reading Between the Lines
A Selective Chronology
This chronology has been included to help the reader draw connections between local, regional, national, and world events during the years Redondo Beach was being established as a community. By "reading between the lines," these various events and causes may provide an understanding of the human condition in Redondo Beach during the early years. An additional reason to include this kind of section is that other Redondo histories have done so including Ken Johnson's Fun, Frustration and Fulfillment and, Dennis Shanahan's Old Redondo.[144]
The criteria used to select events included in this chronology were based primarily on the author's general understanding of the era. The intention was to list those events in Redondo's history that could provide significant links to the history of the Santa Monica Bay, Southern California, and the United States. Certain historical surveys contributed to shaping the author's understanding including Ray A. Billington's American History After 1865, The National Experience: A History of the United States Since 1865 by John M. Blum, et al, and Bernard Grun's The Timetables of History: A Horizontal Linkage of People and Events.[145]
1542-1880
1542 Juan Rodriguez Cabrillo discovers the Los Angeles Basin calling it the "Bay of Smokes."
1579 June 3, Sir Francis Drake claims California for England calling it "Nova Albion".
1771 September 8, Spanish explorers establish the San Gabriel Mission forty miles inland from San Pedro. Mission monks were first traders to use the harbor, then simply an estuary and tidal flats. The Spanish prohibited settlers from conducting business with other countries, restricting their trade to two ships a year carrying goods from Spain's House of Trades.
1781 September 4, Gaspar de Portola and Franciscan monk Junipero Serra with forty-four original settlers dedicate a new town one day's ride north of San Pedro. Serra names the town after St. Francis of Assisi's first church, St. Mary of the Angels calling it "El Pueblo de Nuestra Senora la Reina de Los Angeles de Porciuncula".
1805 The Leila Byrd was the First American trading ship to call at San Pedro, bringing sugar, textiles, and household goods in exchange for otter pelts and provisions.
1822 The independent Mexican government lifts the oppressive restrictions established by Spain's House of Trades. San Pedro becomes a commercial trading center for Los Angeles.
1846 May 13, President Polk addresses Congress and War is declared on Mexico.
July 4, Captain John C. Fremont proclaims the independence of California.
October 7, Battle of Dominguez Ranch in present-day Carson, California. Advancing from San Pedro, American sailors and marines under command of Captain William Mervine, U.S.N., battle local California mounted militia armed with one small-caliber cannon lashed to a wagon tongue. With six killed and a number wounded by cannon fire, U.S. forces retreat to San Pedro harbor on October 9, 1846 failing to recapture Los Angeles.
1847 January 8-9, the Battles of Rio San Gabriel and La Mesa, American victories, bring Los Angeles once again under American control.
1848 February 2, Treaty of Guadalupe-Hidalgo ends the Mexican-American war.
With California under American control, business at San Pedro harbor increases showing the need for expanding the harbor to accommodate the growing Los Angeles population.
1850 February 18, the limits of Los Angeles County are mapped out including all the territory between San Diego and Santa Barbara, approximately 34,000 square miles. Later the counties of Kern, Orange, Riverside, San Bernardino, and Ventura separate.
April 4, City of Los Angeles incorporated.
September 9, California enters the Union.
1850s Phineas Banning, "Father of Los Angeles Harbor" builds a wharf for his freight and passenger transportation business at San Pedro and founds the town of Wilmington. As state senator, Banning introduced the first railroad bill to the California legislature.
1869 The Los Angeles and San Pedro Railroad begins service between the bay and Los Angeles. This 21-mile stretch of track was the first railroad in Southern California and marked the beginning of a new era of development for the harbor area.
1871 San Pedro harbor is improved: main channel dredged to -10 feet, breakwater built between Rattlesnake Island (Terminal Island) and Dead Man's Island (formerly located near Terminal Island).
1875 July 10, town of Santa Monica founded by Nevada Senator John P. Jones (R) and Colonel Robert S. Baker.
1876 Southern Pacific Railroad links Los Angeles and San Francisco.
1881-1890
1885 Port of San Pedro handling 500,000 tons of import and export cargo annually.
1887 Dominguez Estate Company sells the Ocean Tract to the Redondo Beach Company.
William Hammond Hall, state civil engineer, discovers the Vicente Submarine Valley directly offshore of the Redondo Beach town site. (See Figure 4 on page 7)
1888 Santa Fe Railroad arrives in Redondo Beach via Los Angeles.
Steam lumber schooner Eureka is the first vessel to call at Redondo. (See Figure 5, page 8)
First wharf, Wharf No. 1 built at Redondo originally designed as a "Y" open to the sea.
D.C. Murray wrecked at Redondo Beach, 33º 50'00'N, 118º 23'30'W, declared a total loss.
1889 Hotel Redondo project begun.
Redondo Beach Company sold to Ainsworth and Thompson.
86 or more vessels had called at Redondo by December handling 8,261 tons of freight, mostly building supplies.
1890 Hotel Redondo opened on May 1.
182 vessels had landed cargos at the port of Redondo Beach.
1891-1900
1891 Army Corps of Engineers compare the ports of Wilmington and Redondo Beach. The Craighill Report finds 546 coasting vessels called at Wilmington and 255 called at Redondo Beach. In addition, 41 foreign vessels called at Redondo, which could not get in at Wilmington due to the depth of water. The principle export to foreign ports from Redondo was wheat totaling $40,000. Imports from foreign ports were coal, glass panes, and cement totaling $370,000. (Coal alone was $340,000 and came mainly from Australia.) Imports from coastal vessels to Wilmington were 53,643,060 feet of lumber, 342,525 railway ties, and 14,358 tons of other articles. Imports from coastal vessels to Redondo were 20,689,464 feet of lumber and 29,179 tons of other articles (called "general merchandise" in the port records.)
July 23, the cruiser U.S.S. Charleston calls at Redondo Beach and is open for tours.
Port Los Angeles is built at Santa Monica competing with Redondo Beach and Wilmington (San Pedro) for Los Angeles' water traffic.
Cigarette manufacturer Abbot Kinney and his partner Francis Ryan purchase controlling interest in the Ocean Park Casino and country club near Santa Monica. In September, the two partners purchase a 1-1/2 mile long, 275-acre tract of partially marshy beachfront land south of Santa Monica that they will develop into a resort community called Ocean Park.
1892 April 25, Redondo Beach incorporated as a city.
U.S. Army Corps of Engineers report (Craighill Report) concludes Redondo Beach is unfeasible as the Port of Los Angeles.
250 vessels land cargos at Redondo Beach. According to Albert S. Karr, from June of 1889 to August 31, 1892, 84,381 tons of cargo had been unloaded from 651 ships at Redondo. 9,911,412 board feet of lumber had been unloaded from 147 of the ships.
Two and one half as many ships had called at Wilmington for this same period.
Santa Fe Railroad passenger depot is built in Ocean Park near Santa Monica. The first trains arrive on June 18.
1893 May 18, the Puritan is blown ashore at Redondo Beach causing four hundred dollars damage to the vessel.
1894 North Beach Bath House built at Santa Monica. The 450 x 150 foot structure featured a large hot salt-water plunge, an elegantly furnished parlor, ballroom, roof garden, bowling pavilion, and the Pavilion Restaurant with two dining rooms.
February 9, W.F. Jewett aground at Redondo Beach. Towed to San Pedro for repairs.
March 16, Maria B. Smith grounded at about 4:30 a.m. refloated.
1895 Wharf No. 2 built at Redondo Beach.
August 16, the monitor U.S.S. Monterey calls at Redondo and is open for tours.
September, a 500 foot long pier is built at Ocean Park near Santa Monica.
1896 Redondo Railway is sold to become the Los Angeles and Redondo Railway. The L.A. & R.R. Co.'s total earnings this year were $64,334. Freight amounted to 30,886 tons and 15,198 passengers were transported according to the I.C.C.
May 18, the Bonnie Bell drifts ashore at Redondo Beach causing $150 damage to the vessel.
1897 Great free-harbor fight settled by Rear Admiral John C. Walker who recommends that port development continue in San Pedro as the Port of Los Angeles dashing plans for port development at Redondo Beach or Santa Monica.
The L.A. & R.R. Co.'s earnings decreased to a total of $42,375. Freight tonnage had dropped to 16,685 tons and passenger travel was 14,277 passengers for the year.
Schooner Annie Gee, 147 tons, wrecked at Redondo Beach, 33º 50'00'N, 118º 23'30'W
1898 Henry Huntington buys the Los Angeles Railway.
Kinney & Ryan granted permission to build the Santa Monica Pier, a 1,250-foot long pier over Santa Monica's city outfall sewer pipes. The town celebrated the pier's opening on August 29 with a clambake picnic.
1899 The first of the government-sponsored improvements for the port of Los Angeles started at San Pedro.
1901-1910
1901 Henry Huntington forms the Pacific Electric company.
September 1, the Morning Star is stranded at Redondo and becomes a total loss.
1902 L.A. & R.R. changes to electricity as part of the Pacific Electric. Total earnings of the LA & RR Co. were $74,820, freight shipped was 30,929 tons, and passenger travel exceeded 20,000.
Abbot Kinney gains solitary interest in the marshy, undeveloped beachfront land south of Santa Monica where he will build "Venice of America", a recreation of Venice, Italy on the shores of the Pacific.
1904 Wharf No. 3 completed at Redondo Beach.
March 11, the Schooner, Mabel Gray is wrecked at Redondo Beach, 33º 50'00'N, 118º 23'30'W
March 16, steamer Whittier driven into Wharf No. 1 by high winds and swell damaging about ten feet of the structure and causing about $250 dollars worth of damage.
May 1, the Gardiner City is damaged alongside Wharf No. 2 at Redondo Beach in heavy seas causing $10,000 damage to the vessel. The lumber schooner Charles D. Falk also damaged. Both are towed to San Pedro for repairs.
Total earnings for the L.A. & R.R. Co. are $192,892. Freight handled was 78,534 tons and passenger travel was 111,360 persons showing the steady increase in the tourist trade at Redondo Beach. According to the Redondo Reflex, 500,000 barrels of oil are imported.
Henry Huntington of the Pacific Electric Railway Company, and Arthur Parson of the Pacific Amusement Company announce plans to develop "Naples," a canalled town near Long Beach.
Work on Venice's half mile long, 70 foot wide Grand Canal is begun in July. In September, work is begun on the 900-foot long, 30-foot wide pleasure pier, the "Abbot Kinney Pier". All buildings are built in "Venetian Renaissance" style with buildings featuring enclosed colonnaded walkways.
September, the Los Angeles Pacific completes its electric trolley line to Venice.
1905 Henry Huntington and his Pacific Electric Company buy out the interests of Ainsworth and Thompson triggering a short land boom in Redondo Beach.
Redondo Reflex begins to publish weekly.
Katie Flickenger stranded at Redondo Beach, 33º 50'00'N, 118º 23'30'W, becomes a total loss.
Storms in February and March demolish the Venice Amusement Pier. Venice's planned May opening is pushed back several months.
"Venice of America's" grand opening on July 4th weekend. 20,000 visitors per day thronged Venice's streets for the four-day holiday weekend.
July 4, the enormous $150,000 Ocean Park indoor heated salt-water plunge dedicated.
1906 City of Los Angeles annexed a 16-mile strip of land on the outskirts of San Pedro and Wilmington, towns that three years later would join the City of Los Angeles.
Kinney's Venice Lagoon Bathhouse with a 70 x 70 foot heated salt-water plunge opens in February.
1907 Port of Los Angeles officially founded with the creation of the Los Angeles Board of Harbor Commissioners.
Henry Huntington builds a huge Moorish style pavilion on the shoreline of Redondo Beach just south of Wharf No. 1, opening in August.
Redondo Beach Chamber of Commerce formed.
February 5, the National City is stranded at Hermosa Beach, 33º 50'00'N, 118º 23'30'W, causing $2,000 damage to the vessel. The Ship is refloated after nine days aground.
The Port of Redondo Beach handles over 100,000,000 feet of lumber, 40,000 tons of general merchandise and 600,000 barrels of oil according to the Redondo Reflex.
1908 The Fourth Division of the "Great White Fleet" commanded by Rear Admiral Charles S. Sperry arrives at Redondo and includes the battleships Alabama (Flagship), Illinois, Kentucky and Kearsarge.
Kinney builds a new $100,000 bathhouse and plunge near the Abbot Kinney Pier in Venice. The 100 x 150 foot salt-water pool could accommodate 2000 bathers. It opened on June 21.
October 26, fire caused by faulty electrical wiring breaks out on the Abbot Kinney Pier at midnight. Fire fighters contain the fire, which causes only $6,000 worth of damage.
1909 Henry Huntington builds the huge saltwater plunge in the same Moorish style next to the pavilion on the Redondo waterfront.
January 21, the Union Oil barge Roderick Dhu is stranded at Redondo causing $400 damage to the vessel. Three months later, she becomes stranded on the Monterey Peninsula and is only partially salvaged.
A "Horseshoe Pier" is built at Ocean Park.
Santa Monica municipal fishing pier is built to extend the sewer outfall seaward so as not to pollute the nearby tourist beach.
Diving accident occurs at the Port of Redondo Beach. Insufficient air supply and carbon dioxide buildup cause San Pedro diver Charles Alexander to loose consciousness while trying to rig cables around an old steam boiler deeply buried in the sea bottom. A doctor revives him only after several hours.
1910 Henry Huntington sells his Redondo interests including the Hotel Redondo and The Pacific Electric Railway.
The Aloha is pushed into Wharf No. 1 by heavy swells at Redondo causing $41,000 damage to the vessel.
The port of Redondo Beach handles 109,000,000 board feet of lumber according to the Redondo Reflex.
The Abbot Kinney Pier in Venice is widened and new attractions added.
1911-1920
1911 Standard Oil breaks ground at El Segundo for a refinery, which effectively ends Redondo's small oil trade.
The community of Ocean Park officially changed its name to "Venice".
June 17, "Fraser's Million Dollar Pier" built by Alexander Fraser, Abbot Kinney's former partner, opens in Venice. It is the largest amusement pier in the world, 1,250 feet long and 300 feet wide, incorporating an existing "Horseshoe Pier", built in 1909.
1912 The Pacific Coast Steamship Company stops calling at Redondo.
First 8500-foot section of the breakwater completed at San Pedro. Main Channel widened to 800 feet and dredged to -30 feet. Southern Pacific Railroad completed its first major wharf in San Pedro.
September 3, fire breaks out on Fraser's Million Dollar Pier. Fanned by a stiff sea breeze the fire burns out of control and engulfs five square blocks of the Ocean Park (Venice) business district. The loss was set at $2.5 million, much of it uninsured.
1913 November 5, William Mulholland's aqueduct brings water to Los Angeles from 200 miles north, allowing L.A.'s population to grow.
Fraser rebuilds his pier at Venice, which reopened on May 30.
July 4, Lightning Racer rollercoaster opened near Wharf No. 1 in Redondo Beach.
1914 Panama Canal opened. The Port of Los Angeles at San Pedro becomes a natural port-of-call for most trans-Pacific shipping.
The city of Redondo Beach authorizes structural engineer George W. Harding to design a "V" shaped pleasure pier referred to as the "Endless Pier". According to Harding, it is "something very unique and different from any pier I have seen on the coast."
May, diving accident at the port of Redondo Beach. Marine contractor and diver P. W. "Big Dutch" Kranz nearly suffocates while recovering two anchors for the Associated Oil Company off Wharf No. 1. Kranz recovers from the accident and goes on to win the contracts to demolish Wharf No. 1 in 1915 and the municipal pier in 1928.
1915 Redondo's Wharf 1 is removed after being severely damaged by a storm.
Storms, worse than the previous year, severely damaged portions of the Abbot Kinney pier in Venice.
December 25, fire again breaks out on Fraser's Million Dollar Pier in Venice destroying one third of the pier. The combined fire fighting force of three beach cities contain the fire.
1916 The "Endless Pier" completed at Redondo Beach
Fraser rebuilds his amusement pier in Venice, again.
Charles Looff, well known Long Beach amusement operator and carousel builder, purchases beachfront property adjacent to the Santa Monica municipal fishing pier in February 1916. Looff builds a 700-foot long by 200-foot wide amusement pier, which opened in August. The "Looff Pier" would eventually become the "Santa Monica Pier" still in existence today.
1919 Redondo's Wharf 2 and the Endless Pier are damaged by a storm.
July, Ernest Pickering purchases Fraser's Million Dollar Pier in Venice.
1920 Redondo's Wharf 2 is demolished.
Pickering doubled the size of the old Fraser Pier, now the "Pickering Pier" bringing it to 400,000 sq ft in Ocean Park (Venice).
Fire breaks out on the Abbot Kinney Pier in Venice at 9:30 P.M. on December 20th. The fire burns out of control until the wind shifted and blew offshore at 11:30 P.M. Damages run to $2,000,000 with little insured.
1921-1940
1920s Dynamic growth for the Port of Los Angeles at San Pedro, marked by a boom in petroleum, lumber and citrus trade. For the first time in history, Los Angeles surpassed San Francisco as the West Coast's busiest seaport and ranked second only to New York in foreign exports.
1921 The "Sunset Pier", is built south of the Abbot Kinney Pier in Venice opening on July 4. It was planned to be built in stages as a horseshoe pier that would extend out 500 feet, and then make a 45 degree bend to connect with another pier a few blocks north. The Sunset Amusement Company went bankrupt in 1922, and the north leg of the pier was never built.
The Venice Amusement Pier (the Abbot Kinney Pier) is rebuilt. The new pier was 1,200 feet long by 525 feet wide opening on Memorial Day.
1922 Charles Lick builds the "Lick Pier" adjacent to Pickering's pier in Ocean Park (Venice), opening on Easter.
1923 The Looff family sells their interest in the Santa Monica Pleasure Pier in September. The new owners, the Santa Monica Amusement Company, lengthen the pier to 1,050 feet for the 1924 summer season.
1924 January 6, fire breaks out on the Pickering and Lick Piers in Ocean Park (Venice). Ten fire companies contain the fire in two and one half hours and losses are $2,000,000. Pickering sells his waterfront property to the Venice Investment Company and West Coast Theaters. Lick begins rebuilding immediately.
1925 "Ocean Park Pier", 960 foot long, 275 foot wide, is built by the Venice Investment Company on the site of Pickering's old pier adjacent to the Lick Pier, opening August 29.
1926 February 12, four-masted Schooner William Bowden, built 1892, 778 tons, is stranded at Redondo Beach, 33º 50'00'N, 118º 23'30'W. In 1925, she had been sold to Los Angeles owners and converted to a fishing barge anchored off Redondo Beach.[146]
February 1, a storm nearly demolished the Santa Monica pier.
Redondo's Wharf 3 is demolished.
The Monstad Fishing Pier is built at Redondo Beach adjacent to the south side of the Endless Pier.
1927 Barkentine Fullerton, built 1902, 1554 tons, and now used as a fishing barge, is wrecked at Redondo Beach, 33º 50'00'N, 118º 23'30'W.[147]
1928 Redondo's Endless Pier, damaged in a 1919 storm, is demolished and a new municipal pier built on the site.
1929 The Ocean Park pier (Venice) is lengthened 500 feet.
The city of Los Angeles takes possession of the bankrupt Sunset Pier in Venice for non- payment of rent. The Parks Department converts it into a municipal bathing pavilion.
1931 Heat wave in Southern California as temperatures hover around the 100-degree mark throughout the summer. Ocean temperatures reached between 76 and 78 degrees and hammerhead sharks are sighted in the Santa Monica bay. Thousands from Los Angeles camp out on the beach at night.
1932 Thomas P Emigh, built 1901, 1040 tons, a fishing barge owned by Captain H. C. Monstad, builder of Redondo's Monstad Pier, is stranded at Redondo Beach, 33º 49'50'N, 118º 23'55'W.
1933 March 10, 5:55 p.m., the Long Beach earthquake, estimated magnitude 6.25, causes over $50 million in property damage and 120 deaths. The quake destroys several unreinforced brick masonry school buildings and if it had struck a few hours earlier, when school was in session, loss of life would have been appalling. The earthquake leads to the passage of the Field Act, giving the State Division of Architecture authority for approving design and supervising construction of public schools. Building codes were also improved.
1935 Four-masted Bark, Georgina, built 1901, 998 tons, a fishing barge owned by Captain Larsen of Redondo Beach, is stranded at Redondo Beach, 33º 50'00'N, 118º 23'30'W.[148]
1937 Irene, built 1900, 772 tons, a fishing barge stranded at Redondo Beach, 33º 50'00'N, 118º 23'30'W.
Construction of the 18,500-foot-long extension of the middle breakwater is completed at San Pedro.
Redondo's Monstad Fishing Pier is extended.
1938 Monstad Fishing Pier is widened.
San Pedro's outer breakwater is built by the U.S. Army Corps of Engineers.
Tony Cornero's gambling ship Rex is anchored it just beyond the three-mile limit in the Santa Monica Bay. Water taxis, operating from Santa Monica Bay piers, including Redondo Beach, bring customers to the casino. Cornero is arrested and brought to trial. The courts rule that the three-mile limit in Santa Monica Bay extended to an imaginary line connecting the two ends of the bay. Cornero had to pay a fine.
1940 Novus, stranded at Redondo Beach, 33º 50'00'N, 118º 23'30'W.
1941-1960
1941 December 7, Pearl Harbor attacked and U.S. enters WWII.
December 8, Fourth Interceptor Command falsely reports two formations of enemy planes over San Francisco headed for Los Angeles. Panic ensues; the planes turned out to be birds.
December 24, Lumber freighter Absaroka is torpedoed by the Japanese submarine I-19 five miles off the entrance to San Pedro Harbor. One of the crew is killed and the rest abandon ship. The freighter is towed into harbor and beached. Military aircraft and the submarine chaser U.S.S. Amethyst attempt to intercept the raider and the next day headlines declare the submarine destroyed. Yet the wreckage found is actually from the fishing barge Kohala that had been sunk by the American warplanes. The I-19 survives the raid but will be sunk by the destroyer U.S.S. Radford on November 25, 1943, in the Gilbert Islands.
Redondo pier armed with field artillery and machine guns from Ft. MacArthur.
During World War II, shipbuilding quickly became the Port of Los Angeles' prime economic activity with shipyards collectively employing more than 90,000 workers.
1942 The fishing barge Star of Scotland, sinks due to sprung seams about two miles from shore off Santa Monica, 33º 59'48'N, 118º 31'12'W. (Marked on most charts as: GPS N 33°59.88'& Mac226; W 118°31.20'.) She was built in 1918 as the Royal Navy Q-Ship HMS Mistletoe, a Flower-class Sloop.[149]
Venice's amusement piers were open throughout the war, except at night.
1946 April 20, the Venice Amusement Pier (Abbot Kinney Pier) is closed at midnight Saturday after the city refused to renew the lease. Dismantlement took over a year and in May 1947, boys set fire to the remaining structure.
1947 Venice's Sunset Pier becomes completely landlocked when the beach is widened during construction of Los Angeles' Hyperion Sewage Plant in El Segundo.
1951 The fishing barge, Retriever, built 1922, owned by Gordon McRae, foundered off Redondo Beach, 33º 49'25'N, 118º 24'53'W.
1957 Redondo Beach City commissions Victor Gruen Associates to prepare a comprehensive plan for the development of a boat harbor at Redondo Beach.
December, construction begun on the Marina Del Rey boat harbor south of Santa Monica.
1958 The Redondo Beach breakwater is completed by the U.S. Army Corps of Engineers for $5.63 million. The City of Redondo is obligated by agreement with the federal government to construct the inner harbor to accommodate a 1,000 vessel small craft marina.
The Ocean Park Pier is redeveloped by CBS and the Los Angeles Turf Club (Santa Anita) as a nautical themed park to compete with Disneyland (opened 1955). The 28-acre theme park opened on July 28.
1959 Matson Navigation Company's Hawaiian Merchant made its first shipment of 20 cargo containers, changing the industry forever. Car carriers also became common at this time.
1960 Population of Los Angeles reaches 2.4 million.
1961-1980
1961 March 13, the freighter Dominator, built 1944 as the Liberty Ship Melville Jacoby, is stranded in thick fog on Rocky Point, Palos Verdes Estates, 33º 46'24'N, 118º 25'25'W. Owned by the Greek shipping firm Compania Naviera (Panamanian Registry). Much of her cargo of wheat is salvaged but the ship cannot be refloated and is partially salvaged.
King Harbor's inner harbor basins are built. "King Harbor Marina" is built in Basin I and II.
1962 The "Redondo Beach Marina" and a boat hoist facility are built in Basin III. The Portofino Hotel and Marina and Rocky Point Fuel Facility are built on Mole C.
1963 A severe storm causes damage to newly built King Harbor.
September 16, steamship Avalon foundered in a storm off Palos Verdes when her anchor parted, 33º 46'34'N, 118º 25'55'W. Built 1891, Cleveland, Ohio as the S.S. Virginia, she had been used to provide passenger service for Catalina Island. At the time of her sinking, she was used by her owner, Al Kidman, as a salvage barge for wreck of the Dominator.
1964 King Harbor's north breakwater improvements are completed by the U.S. Army Corps of Engineers.
King Harbor's "Port Royal Marina" is built in Basin II
The King Harbor Yacht Club is built on Mole A.
1965 Marina Del Rey boat harbor is completed with 6,500 boat slips. The breakwater was completed in January, and formal dedication of Marina Del Rey was held on April 10.
The 1200 foot long, concrete Venice Fishing Pier opened.
The Sunset Pier in Venice is demolished. The lifeguard headquarters that had occupied the foot of the Sunset Pier is moved to a nearby location in November.
1966 The Georgina, built 1902, used as a fishing barge, sinks off Redondo Beach, 33º 49'00'N, 118º 25'00'W.
1967 Additional breakwater improvements are made to King Harbor by the U.S. Army Corps of Engineers.
Pacific Ocean Park was forced into bankruptcy when the city of Santa Monica demanded that company pay their bank rent. The rides were auctioned the following year.
1968 The Sacramento, foundered two miles off Redondo Beach, 33º 49'01'N, 118º 25'22'W. She was built in San Francisco for the Southern Pacific Railroad as the ferry Newark in 1877. At the time of her sinking, she was being used as a fishing barge by Frank Hale, part owner and president of Redondo Sport Fishing.
1970 The Harbor Master's Office is built on Mole B in King Harbor.
Arson fire breaks out on the abandoned Pacific Ocean Park pier in Santa Monica consuming about half the pier (the outer end). Transients living beneath the structure set nearly 70 additional fires from 1970 until the pier is finally demolished in 1974.
1976 The State Coastal Act is enacted requiring special planning within an established Coastal Zone.
1977 The Palawan, built in 1945 as a Liberty ship, is sunk for artificial reef off Redondo Beach by the California Department of Fish and Game, 33º 49'25'N, 118º 24'53'W.
The Harbor Master's berths are built in King Harbor.
1980 Severe storm damages King Harbor.
1981-2000
1983 Severe storm damages King Harbor.
Port of Los Angeles completed dredging of the Main Channel to -45 feet.
1985 Port of Los Angeles handled one million containers in a year for the first time. Four years later, container traffic exceeded two million containers.
1986 Port of Los Angeles opens the Intermodal Container Transfer Facility, providing for the rapid transfer of containers from the Port's marine terminals to trains.
1988 There is a major storm and damage to King Harbor. The Portofino Hotel, three restaurants, and the Redondo Beach Pier are damaged.
The Redondo Beach Pier burns in a fire destroying a large portion of the pier. A small section of the municipal pier and the Monstad pier survive the fire.
Consultants recommend additional breakwater improvements for King Harbor.
1990 The City of Redondo Beach eliminates the moorings adjacent to the outer breakwater.
1992 King Harbor breakwater repairs are completed by the U.S. Army Corps of Engineers.
1994 Northridge earthquake causes liquefaction damage to King Harbor and Seaside Lagoon.
Dredging for Pier 300/400 begins in the Port of Los Angeles, the largest capital improvement undertaking of any U.S. seaport, and the Port's most ambitious development project since its founding.
1995 The Redondo Beach Pier is rebuilt connecting the original Monstad Pier and remnant of the Municipal Pier. It is 70,000 square feet in size and cost $12 million to construct.
1997 APL Limited's Global Gateway South opens in Los Angeles Harbor. Considered one of the world's largest and most technologically advanced ocean and rail container terminals.
The Los Angeles Export Facility opens, serving as a West Coast gateway for exporting high-grade steam coal and petroleum coke from the Western United States to industrialized countries in Asia.
Terminal Island Container Transfer Facility completed, responding to the needs of Evergreen and NYK Line for on-dock intermodal capability. This 47-acre facility allows for the direct transfer of containers to and from ships and railcars.
1998 King Harbor's additional breakwater repairs are completed by the U.S. Army Corps of Engineers.
1999 World's largest shipping line, Maersk Sealand, commits to be the Port of Los Angeles' exclusive customer at Pier 400, a new partnership estimated to bring the Port $2 billion over a 25-year lease.
2000 Completion of Pier 400 Dredging and Landfill Program at Los Angeles Harbor. It is the largest such project in America, a significant milestone in positioning the Port to accommodate the tremendous growth in international trade well into the 21st century.
"History is only a confused heap of facts."

Earl of Chesterfield (1694 - 1773)

Figure 76: Buildings on the Redondo waterfront showing (left to right): Santa Fe Railroad utility building, Pavilion, Casino, and Plunge. (Redondo Beach Historical Commission)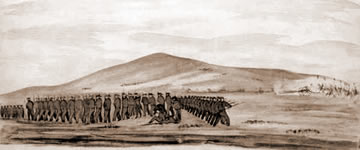 Figure 77: Watercolor by William H. Meyers of the Battle of Dominguez Ranch, October 7, 1846, between local Californian mounted militia and U.S. Sailors and Marines. (Collection of Franklin Delano Roosevelt)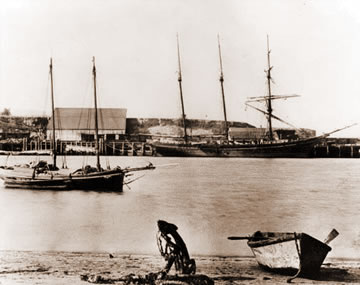 Figure 78: "Sailing vessels in the harbor", San Pedro, California, 1885. Probably one of the most aesthetic pictures in the Security Pacific Bank Collection. (Los Angeles Public Library)

Figure 79: Hotel Redondo under construction in late 1889 or early 1890 seen from Wharf No. 1. (Los Angeles Public Library)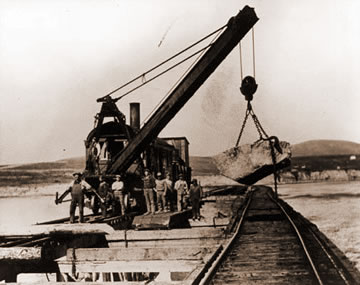 Figure 80: Building the breakwater for Los Angeles Harbor at San Pedro (Los Angeles Public Library)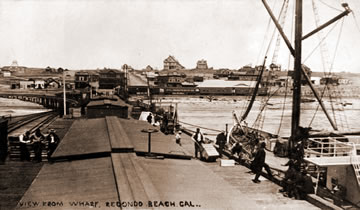 Figure 81: Wharf No 1 Redondo Beach (Los Angeles Public Library)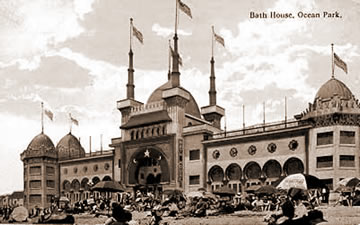 Figure 82: The Ocean Park plunge in Santa Monica with both heated and ocean-temperature salt water. (Jeffrey Stanton)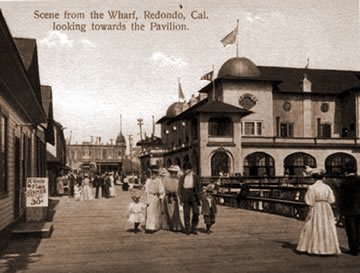 Figure 83: The Redondo Beach Pavilion from Wharf No. 1. (Redondo Beach Preservation Commission)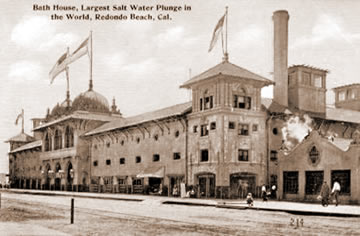 Figure 84: The Redondo Beach Plunge (Brent C. Dickerson)
Figure 85: The Ancon, first ship to transit the Panama Canal, 1914. (William P. McLaughlin)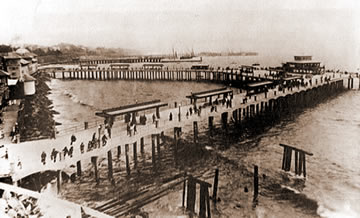 Figure 86: The Redondo Beach waterfront in 1916 showing, in the immediate foreground, the remains of Wharf No. 1, the "endless pier", Wharf No. 2, with a steamer alongside, and in the distance partially obscured by haze is Wharf No. 3, also with ships alongside. (William A. Meyers Collection).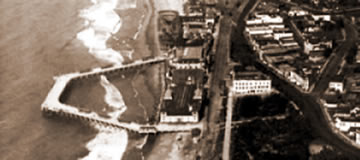 Figure 87: The Redondo Beach Pier in 1920 (Redondo Beach Historical Commission)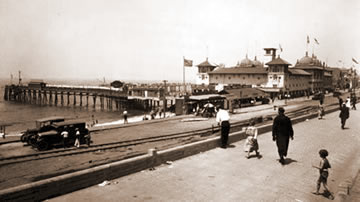 Figure 88: The Redondo Beach waterfront in 1926 showing the newly built Monstad Pier (Los Angeles Public Library)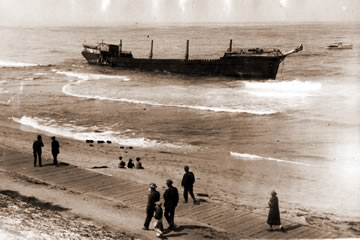 Figure 89: The Fullerton stranded at Redondo Beach (Fireman's Fund Image Bank)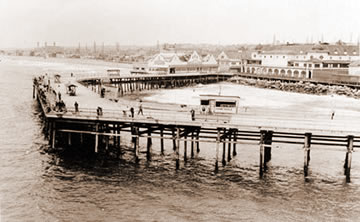 Figure 90: The Municipal Pier in 1937 from the Monstad Pier (Los Angeles Public Library)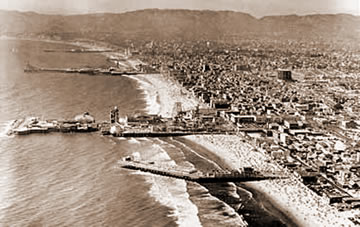 Figure 91: The Venice and Santa Monica amusement piers in 1941. In the foreground, the Sunset Pier, Venice Pier, Ocean Park Pier, and finally Santa Monica Pier. (Westland Networks)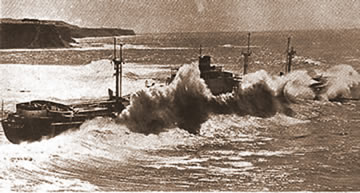 Figure 92: The Dominator aground at Rocky Point, Palos Verdes Estates, March 1961. (Armed-Guard.com)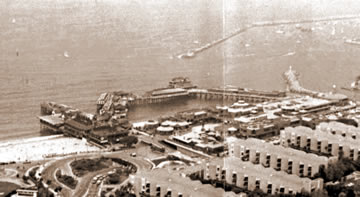 Figure 93: The Redondo Beach Pier, ca. 1980 (Author's Collection)

Figure 94: The remains of the Redondo Beach pier after the 1988 fire. (Valerie Heath)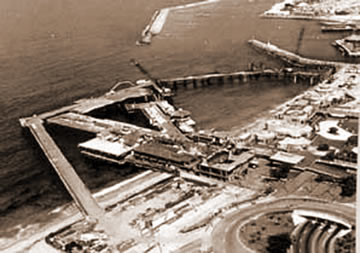 Figure 95: Rebuilding the Redondo Beach Pier (General Construction Co.)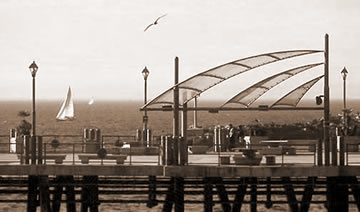 Figure 96: Redondo Beach Pier today (Debbie Stock)