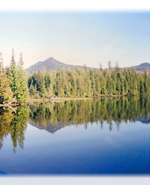 I am still going through my parent's papers, and found a toast I gave at my parent's 45th anniversary (August 14, 1999). You have to understand that my dad favoured peppering his speech repeatedly with a number of old-fashioned terms, phrases, quotes, and song lyrics. The speech, therefore, was likewise peppered with these terms. As I recall, my mom rolled her eyes all the way through (as she always did when dad used these terms) and my dad showed good humor about it all. I handed my copy of the toast over to him, and never thought about it again, until I found it in one of my dad's file folders! Anyway, I thought some of you might find it amusing, so here it is. Poetry it may not be, exactly, but I thought it might fit in this section with the 50th anniversary ditty!
Bill and Marj 45th Anniversary
Once upon a time there was a lonesome fellow by the name of Bill. While it is true he had lots of chums, there was an empty spot in his heart that only that special someone could fill. One day Bill went off to teacher's college. As he walked sadly down the hall, a vision of loveliness appeared before his eyes. His face lit up, and joy filled his heart, as he gazed at the woman of his dreams. "Hubba hubba ding ding!" he exclaimed.

And from that day forward, Marjorie – for that was the name of this beautiful damsel – found herself being followed by Bill wherever she went. Although she sometimes found his adoration annoying, she tended to put up with it because Bill was always willing to take Marjorie and her girlfriends here and there in his jalopy. Bill often took the girls out for picnics, and they found him useful for eating up the scraps, for, as he was fond of saying, "If it has to go to waste, it might as well be mine!" Indeed, Bill was so helpful that the girls encouraged Marjorie to return his affections, saying, "For he's a jolly good fellow… which nobody can deny."

Many, many were the times when Bill came knocking on Marjorie's door. When she'd come to the door, Bill was always so overwhelmed by her beauty that he felt weak as a kitten. But he would smile bravely, and cheerfully greet her by saying, "Ding dong, AVON calling!" When she said it was time for him to leave, he'd always reply, "Ceylon, Abbysinnia." Finally, Bill decided it was time to get off his fanny, screw up his courage, and propose to the lovely damsel.

One day as they were sitting under a cherry tree which was swathed in pure white cherry blossoms, Bill was nervously screwing up his courage to pop the question. Marjorie, who was getting bored, said it was too hot and sunny to keep sitting there. Bill brightly responded, "Oh, but its breezy in Lake Louisy!" Marjorie rolled her eyes and started to get up, saying, "Well, as you would say, So long, it's been good to know you." But Bill grasped her hand, and begged her to stay there by his side, promising "In a few minutes, we'll go home again, home again, jiggety jig."

Finally, Bill got down on one knee and stuttered, "Marjorie, my Okanagan peach, as you know, I love you dearly!" Reaching into his pocket, he pulled out a dainty jewellery box, and exclaimed, "A tisket, a tasket, there's a surprise for you in the basket! Now, my dear, you know that I am a gentleman and a scholar. I promise that I will always be there for you, and support you lovingly and faithfully!" Opening the little velvet box, Bill held a sparkling diamond ring out toward the love of his life, and putting his other hand across his heart, he serenaded her with these words: "Marjorie, Marjorie, give me your answer, do; I'm half crazy, all for the love of you! It won't be a stylish marriage; I can't afford a carriage, But you'll look sweet upon the seat, Of my trusty old Chevy, it's true!"

Now folks, as you know we are all here to celebrate the 45th anniversary of this loving couple, so I guess it is safe to assume that Marjorie said, "Yes," to Bill. Let's all join in and give them one of those good old-fashioned cheers that Bill is so fond of: "Hip, hip, hooray! Hip, hip, hooray! Hip, hip, hooray!"

By Norma J Hill

Date: August 14, 1999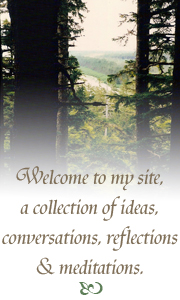 My name is Norma. I'm married to Lionel. We have 5 kids - Taryn, Sarah, Robyn, Wendy and Peter, and one grandchild, Tony. At the moment, I am teaching French and Home Economics at a Christian School. I also enjoy writing, reading, facilitating Christian study groups, exercise, gardening, playing guitar, and a multitude of other interests.

I hope you will find some stimulating ideas here, and I'd love to hear your reactions and thoughts too... leave a note in the Guest Book, or email me.