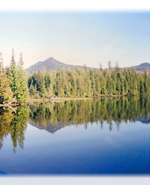 Welcome! Come on in...
Wondering how to navigate the site? Check out the topics on the column to the left. Each blue section has lots of sub-pages, even if specific links aren't listed on this page... so click on them and see where they take you. Have fun, and be sure to leave me a message in the guestbook. (bottom link at left). Then head on over to my blog at www.penandpapermama.com and flickr photos at chinnielionel. Thanks!
October 17, 2008
Check out a new poem, "Quirky," in the Creative Writing section under "poetry" (link at left). I'm back from visiting yet another wonderful new grandson, Marcus Edwin Robinson Verschuren, son of Wendy and Gavin, and also was off to visit my daughters Taryn and Sarah and their families. But I'm actually back home for awhile. You can check my updated blogs and photos, too, by going to the links above.

September 20, 2008
Five new stories in the family section.. check them out! (About My Family ... link at left)

September 18, 2008
Well, I've been away visiting my wonderful new grandson, William Bedford Bates, son of Robyn and Alex, but now I'm back, and writing again. I have finally written the "Z is for Zipping Down Perfectly Powdered Ski Slopes" story which completes my A to Z challenge stories... check it out at the Creative Writing: A to Z Challenge link at the left!

August 23, 2008
Some new stories in the family section -- including stories from my days in Haida Gwaii!

August 8, 2008
I've added a couple new "love poems" to the poetry part of the creative writing section - ones I wrote years ago, and lost at the bottom of my trunk! Major forest fires burning nearby; was planning to go out camping and hopefully picking wild berries, but the air is way smoky, ashes starting to drift down... so maybe I'll have time to add some more stuff! Meanwhile, check out my Facebook (Norma Hill) for lots of new family photos, and my hubby's Flickr account: chinnielionel. He's having fun with his new SLR digital camera - some beautiful Okanagan shots! And don't forget to check in on my daughter Taryn's website: huckleberriesandbears.com - and from there the links to other family sites!

July 3, 2008
I just posted a new type of story I hope you'll enjoy! You'll find it at the end of the "Bits and Pieces" part of the "Creative Writing" section (click on the 'B and P' link directly to the left and then on the "Do You Love Me, Peter?" story link). If you'd like to read more stories like this, leave a note in the guestbook! Thanks.

June 7, 2008
Well, I have spent the day uploading lots of new writing. (Pictures to come!) Check out the new stories about my family in the Family section, new miracle stories in the Creative Writing section, and new Bits and Pieces stories, also in the Creative Writing section. And while you're in that section, check out some new Poetry as well!

June 1, 2008
Oh dear, almost a year has passed! Sorry about that! I've been doing quite a bit of writing and such, but not getting it posted up here. I'll have to do that asap! Life has been pretty busy in the past months, lots of unexpected adventures, but I'm planning on getting more organized, so hopefully you'll soon see some new things on this site... including some great pictures taken last summer on Haida Gwaii!

September 23, 2007
Wow! Don't you love the new look? Taryn has done such an amazing job! Check out all the photos! Click on the little ones and see them full size with written descriptions of each picture! And while you're at it, check out Taryn's site... and her links to other sites she has done. Taryn's getting into the web design business -- way to go, girl!

July 23, 2007
A new layout for ya! ...Well the beginning of one. Still working out the kinks and such :P. Whatcha think?? Happy Birthday Mom (Norma)!!!
- Love from Taryn

May 21, 2007
Over 100 new pictures in the family section! Check them out... May 20, 2007....I've posted up a lot of new stories in the Creative Writing section over the past few days. .... May 3, 2007... Wow! I finally did it! I've posted up 84 new photos on my Haida Reflections pages -- in addition to the ones already there. Have fun exploring! ... While you're at it, why not check out the other items in the Haida Reflections, and also the Poetry section, which has some new Haida and other poems.

I'd love to hear your reactions and thoughts. Email me at [email protected]

Thanks again to my daughter Taryn, for her help with the html! Check out her website for lots of our family pictures!

March 29, 2007
Check out new Prayers and Meditations from the past 12 months: April 2006 through March 2007. This past year has involved some quite major life events, including my dad's death and my mom's increasing dementia, our church spending a year seeking God's leading for a new pastor as the founding pastor has moved on after about 15 years, and recently, reading a book, "So You Don't Want to Go to Church Anymore" by Jake Colsen (check out an online copy at http://www.jakecolsen.com/JakeStory.pdf) which has had a quite profound effect on my thinking about what "the church" really is. You will find much of the writing in these new postings reflecting on some of these themes. Go to the Prayers and Meditations main page, and click on any date. A new page will open with a list of names/titles of the prayers and meditations on that page. I hope you will find something that will relate to your life journey!

February 24, 2007
I've added more Prayers and Meditations. The new ones are "Rest of April 2006", January through June 2005, July through December 2004, January through June 2004, and August through December 2003.

January 8, 2007
Happy New Year! I've written some more stories over the Christmas break! I actually uploaded them myself this time... Anyway, check them out at the "Creative Writing" section. They are under the letters F, G, I, J, K and L.

December 3, 2006
Finally! I've been doing some new writing over the summer and my wonderful daughter Taryn, who got tired of waiting for me to upload them, has added them to the site for me. Check out the "Creative Writing" section to see what's new!

April 16 2006
I have just added a number of pages of Prayers and Meditations. Check them out, above, by clicking on "More Prayers and Meditations."

April 13 2006
I've been adding pictures. Check them out! There are family pictures in the family pages, and there are Haida Gwaii (Queen Charlotte Islands) pictures in the Haida Gwaii Reflections pages.

April 8 2006
As you can see, things have changed quite a lot! Huge thanks to my daughter Taryn, for her help with the html! She's great! To see more of her work, check out her website.

April 1 2006
Thanks for dropping by to visit my site. I've just started it so please bear with me until I can add pictures and tables, choose better colors, learn more html, add more interesting content, and generally jazz it up!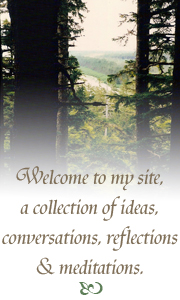 My name is Norma. I'm married to Lionel. We have 5 kids - Taryn, Sarah, Robyn, Wendy and Peter, and one grandchild, Tony - and two more on the way! I have recently resigned from teaching French and Home Economics at a Christian School. I enjoy writing, reading, facilitating Christian study groups, exercise, gardening, playing guitar, language learning, sketching, and a multitude of other interests.

I hope you will find some stimulating ideas here, and I'd love to hear your reactions and thoughts too... leave a note in the Guest Book, or email me.