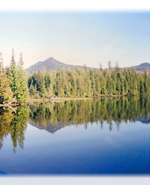 This ballad was written just for fun for my parents, Bill and Marjorie Wright, on their 50th anniversary!
Bill and Marj 50th Anniversary
The Ballad of Marj and Bill 'Twas way back when, before dinosaurs,
When two little babies were born,
Their families joyfully welcomed them
As they brightened each prairie morn.

The years went by, and both families moved
As the wild west beckoned them come
So the Wright's with Bill to Surrey went
While the Okanagan was Marj Mott's new home.

They both went through school in their new home towns,
Then Bill went off to the war,
While Marjorie took a nursing course
And over her studies did pore.

Then Bill took a course in the commerce field
While Marj joined a secretarial pool.
Then both decided to teachers become
And went off to Normal School.

Bill was walking down the hall all alone one day
When his eyes saw a vision of delight.
'Twas Marjorie's lovely smiling face
That enveloped Bill's awestruck sight!

He followed her here and followed her there
While she long remained merely polite.
But Bill finally got up his nerve and asked,
"Would you please be my date on grad night?"

When Marjorie agreed, Bill's heart soared high,
And even greater ideas had he.
So it wasn't long before he proposed,
'Neath a blossoming cherry tree!

And then came the day, 50 years ago,
When Bill and Marj were wed
In Summerland fair, on a mid-August day
'Neath the shadow of old Giant's Head.

After a delightful and romantic honeymoon
In a tattered old tent cross the 'line,
Bill and Marj packed their stuff in steamer trunks
And sailed off to adventure so fine.

They lived in a shack for 3 days in Queen Charlotte,
Then up to Masset they flew,
Where Bill was principal and taught four grades
While Marj taught a couple grades, too.

The nights in that shack must have been pretty chilly;
Marj was soon wearing a dress like a tent,
And sometime after Easter to Summerland she flew
To await the blessed event.

Early on a dewy July summer morn
A stork brought a pink package fair,
And Bill at Victoria summer school
Jumped on a plane to hasten there.

Back to the Charlottes went Dad, Mom and Norma
And life carried on in the rain,
Then Marjorie flew down one day to Queen Charlotte --
Seems the stork had arrived again.

Dad, Mom, Norma, and now little Stewart
Made a move to grandparents more nigh,
And Bill shovelled snow for 3 years in a row
As he taught at Revelstoke High.

Then they moved even closer to Grandparents' Mott,
To the fair town of Rutland to stay,
And there while they lived in a little white house
The stork dropped off young Graham one day.

They decided that Rutland really felt like home
So Bill and Marj built a house brand new,
And it wasn't too long before the stork came again,
And brought wee Marilyn to join the crew.

Well, life went on while Bill taught at Rutland High,
And Marj kept the home fires burning
And the kids grew up and flew from the nest
Though some seemed to keep returning!

Along the way there were trips here and there
For Bill is a gypsy at heart, as we know,
With lots of happy times with church and camps
And skiing and slide shows -- and so...

Off to college and jobs went all the kids
And they all got married too,
And eleven grandchildren came along,
With Bill and Marj travelling to see the big crew.

To Europe and Toronto and Inuvik up north,
Following the paths of each child,
Kept Bill and Marj busy and young at heart, too,
And Dad's pictures saved the memories wild!

Then Bill started feeling his age creeping up
And decided retirement was due,
So he and Marj packed up their house full of stuff
And moved to Keremeos with Sylvia and Stew.

They stayed there for many a happy year,
And dad's orchard kept him happy
As he packed up apples for all of his friends
While Marj welcomed visitors daily.

But the yard was big, and the work pretty heavy
And Bill and Marj needed a rest
So to Summerland's Angus Place they took their stuff
And moved into a new little nest.

Another year or two went by
And another of those important events -
Little Tony, the light and laughter of their life
Made them into proud new great-grandparents.

Now fifty whole years have come and gone
And Bill and Marj can still be found
Under the blossoming cherry tree
Where their vow of love was first bound.

Congratulations, mom and dad!
We're so proud you stuck together.
You've given us such a great example
Of love that lasts forever!



By Norma J Hill

Date: August 14, 2004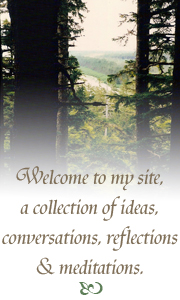 My name is Norma. I'm married to Lionel. We have 5 kids - Taryn, Sarah, Robyn, Wendy and Peter, and one grandchild, Tony. At the moment, I am teaching French and Home Economics at a Christian School. I also enjoy writing, reading, facilitating Christian study groups, exercise, gardening, playing guitar, and a multitude of other interests.

I hope you will find some stimulating ideas here, and I'd love to hear your reactions and thoughts too... leave a note in the Guest Book, or email me.