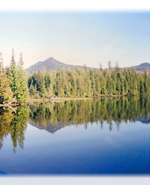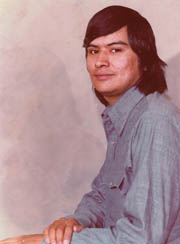 Two Poems by Haida Writer, Lionel Hill, Written 1972-1973, age 20
Poem one
I am not but one
To the gumshiva we are one
But to the Haida I was Many
I am to live another day
But die the next
To us we are many
But the gumshiva number us
Like salmon
We died in battle
But by the thunder sticks
God had us conquered
To live the gumshiva way
And for ours to die out.
Thus so it is with the Haida way
We held our heads not in shame
But in pride
We mumbled not but spoke clear
But with the simple words
Yet in many ways
The Haida show their pride.
Poem two: When I Leave
So much love went
Into you
I'm afraid to take any back
When I leave
I cause you to lose your pride
For when I leave 'Heaven' is
The place for me
For Love is not pain there

By Lionel S. Hill
Two of many poems written and recorded in two notebooks. If anyone knows of the location of these notebooks, the writer would deeply appreciate having them returned.
How-aa! Thank you!
Date: 1972-1973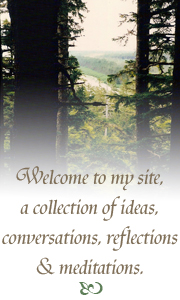 My name is Norma. I'm married to Lionel. We have 5 kids - Taryn, Sarah, Robyn, Wendy and Peter, and one grandchild, Tony. At the moment, I am teaching French and Home Economics at a Christian School. I also enjoy writing, reading, facilitating Christian study groups, exercise, gardening, playing guitar, and a multitude of other interests.

I hope you will find some stimulating ideas here, and I'd love to hear your reactions and thoughts too... leave a note in the Guest Book, or email me.