Welcome to
Barbara's Quilting Quarters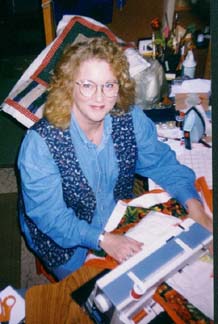 Bzy1 in #QuiltTalk
Welcome to my Quilting Quarters.
I am still in the process of adding pictures of my family
as well as my antique sewing machines.

Bubble Jet Set---You can now make COLOR ink
from your printer PERMANENT on fabric. Make
beautiful photo quilts. Email me at [email protected]
for more information.