My Quilting Friends



March of 1997 we met Joy and her husband
Billy from Georgia. We had such a wonderful
time that we spent our summer vacation with
them again in July of 1997.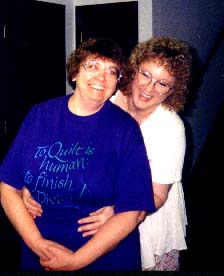 This is the next cyber quilting
friend I met, Shirley (QuiltWiz).



This is Jean (quiltmag) and me after
a long day. We had such fun! Do we
look tired......Jean is editor of QUILT
magazine.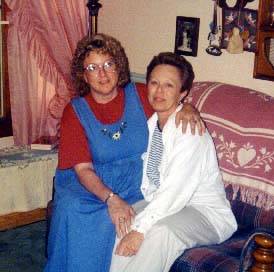 Sharon (Momm1) from New Jersey. A very dear
friend I chat with in #QuiltTalk. I was very
happy to finally meet and hug her in person.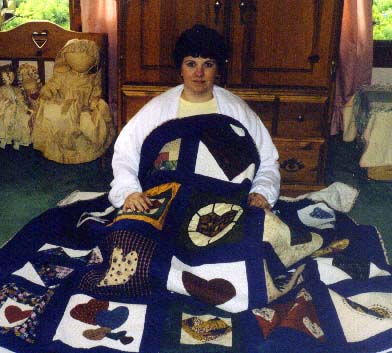 This is Penny (Nine-Patches) she came with
Sharon to visit me and I took this picture with
her favorite quilt made by her dear friends in
#QuiltTalk. Below is me wrapped in a
quilt top Penny gave me, its gorgeous and I'm
sorry the picture doesn't do it proper justice.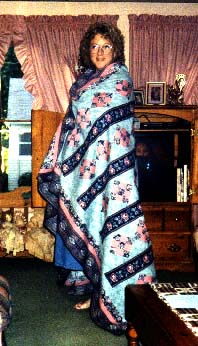 Not the greatest picture...I will take another
one soon. The quilt top is gorgeous, I will be
adding a drop border with a scallop. Penny does
outstanding quilting and fast.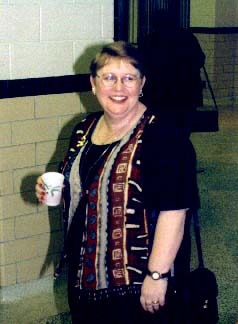 This is Pam (Autoquilter) from
Australia, she stayed with us for a
couple of weekends this past June. We
had a wonderful time getting to know
each other better.