Quilts by Barbara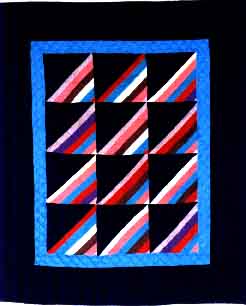 Amish Sunshine & Shadows Four Patch in a Square Amish Bars
(wallhanging 25"x22") (wallhanging l7" square) (wallhanging 18" square)

All three of these quilts are machine pieced and hand quilted. I made them during the early
1980's, this was my Amish period. They hang in my foyer with other Amish decorations.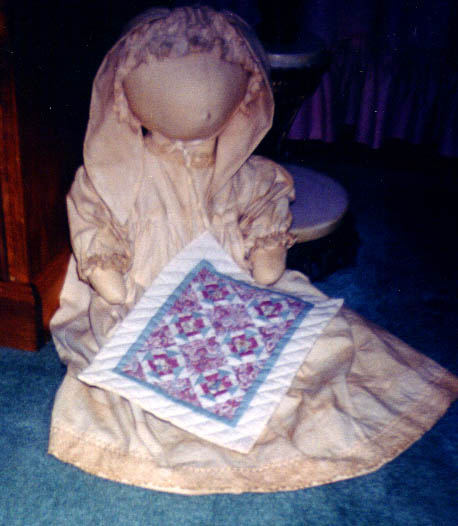 This is my favorite antique'd bunny I made ohhhh so long ago. She is tea dyed and holding a
miniature Monkey Wrench I machine pieced and hand quilted. The Monkey Wrench measures
8 l/2" by ll" Each block measures 2". Below shows it a bit closer.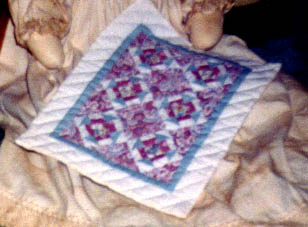 Below is a quilt I designed using acyrlic paint and real leaves. This quilt was photographed by
Country Quilts magazine for their Fall l998 issue. See written article.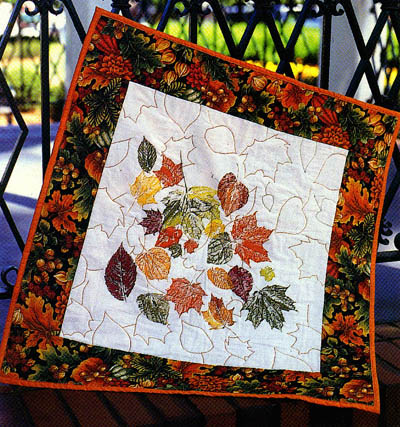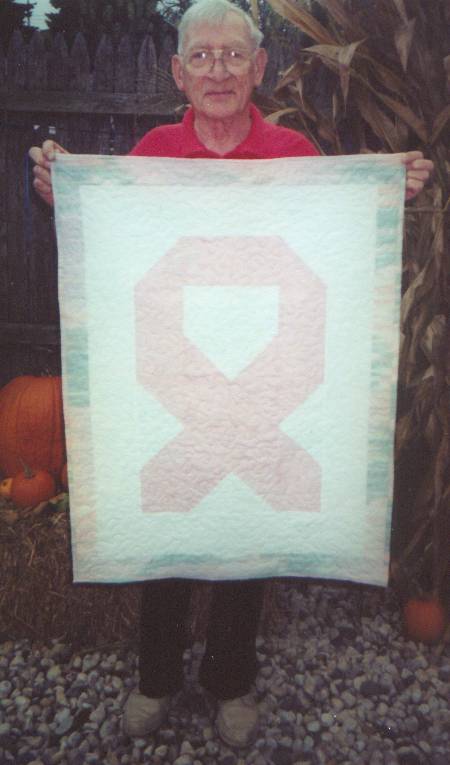 This quilt is the second Pink Ribbon quilt I made. The original was made for my sister-in-law, Karen, is three times the pictured size, made to comfort her during her last remaining days. She passed away Sept. 28, from MET breast cancer. The pictured quilt I donated to our local hospital to be
displayed in their Mammography Department, Ocober, 2000. My father-in-law Al is pictured holding this quilt.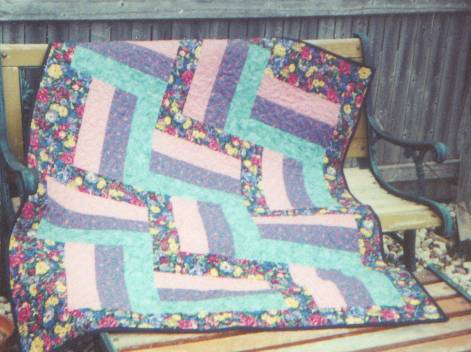 I made this quilt in one day, using my serger.
This is a 4 rail fence. I machine stipple quilted.
This quilt I gave to my Aunt and God-Mother, Agnes,
for her birthday, Nov. 30, 2000.