Furthering Your Education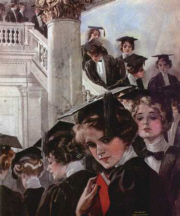 I am a strong believer in having pride in your school.
I won't be starting school until August. But that doesn't
mean I can't have a little pride. I can't wait to walk back
into the classroom experience again. Infact I think I
have an advantage over the younger students fresh from highschool.
I am a lot more mentally prepared. I know that this is one of
the most important choices of my life. I am going to succeed.
I will be proudly attending the
University of Alabama in Huntsville
School is definitely coming up quick and I can't wait!!
Got my class schedule and I just need to pick up my books
and I will be ready to go. I am hoping this will be a challenge
that I can handle. I have discovered though that if you want
to really make changes in yourself than you just have to push
yourself out there, even it makes you a little uncomfortable.

I think it is important for single parents to realize that
there are a lot of choices out there for you. I thought that
I was at a dead end. I have a small child that I have to provide
for. I don't want to just scrape by for the rest of my life.
I have been doing that for too long.

If your scared that there is no way you could afford school
and daycare. Don't be discouraged I have discovered there is
so much help out there. Infact if you qualify there are some
forms of financial aid that pay for tuition, books, fees,
housing, daycare and even a bit of allowance to help you get
by. I was really amazed. I applied for financial aid and
recieved enough to cover all of my tuition, books, fees, and
some of my daycare. Which will help me out a lot. I definitely
wouldn't be able to go with out it.



I have just added a new section !!
I hope you will visit it and look around.
Climbing the Alpine Path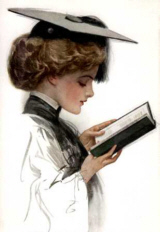 I have found a couple of links for furthering your education
that you might enjoy. I have spent a lot of time trying to
find helpfull information. There are more than just links
here, so I hope you will stay and enjoy yourself. I hope you
will find some usefull links.



If your are thinking of going to College and your not sure
what kind of career your looking for or what you want to major
in then I am sure you will enjoy this Link. It has a very large
list of careers. It tells you what to expect and about how much
you will earn in that field. It is very helpfull.
Collegeboard Online

If your like me and need a little or a lot of help to afford
going to school. Then you will literally spend hours here.
Anything you need to know about the world of Grants and Loans
you will find it here.





If you still want more information. Here are a couple more links.
But like I said I hate going to pages that are only links. So
that will be it for the links.

U.S. Department of Education





I love getting email, so please
feel free to email me!!
Or you can sign my guestbook :)
I always visit people contact me,
So you should be getting a visit from me!








The graphics on this page where created for ME by Rosebudd's Graphics.
Please do not copy these Graphics!!!
If you like them visit Rosebudd's Graphcis.


---
This page hosted by

Get your own Free Home Page