Heart Felt Emotions Of Love

Hello and Welcome Fellow Dreamers and Romantics.

If you have read my biography than you know that I am divorced.
But believe me that doesn't mean that I am down on romance
and marriage. I still hope that I will meet that perfect solemate.
The one that I am destined to be with forever.
I believe that the one thing in this world that makes life bearable
is Love and only Love. Weither it be love of God,
Love of a man or a woman, or Love of a child, no amount of money
can make up for the lack of it. And this would be a lonely world without it!!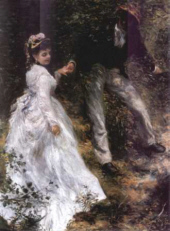 Always Have A Dream
Forget about the days
when it's been cloudy,
but don't forget your hours in the sun.
Forget about the times
you've been defeated,
but don't forget the victories you've won.
Forget about the mistakes
that you can't change now,
but don't forget the lessons you've learned.
Forget about the misfortunes
you've encountered,
but don't forget the times
your luck has turned.
Forget about the days
when you've been lonely,
but don't forget the friendly
smiles you've seen......
Forget about the plans
that didn't seem to work out right,
but don't forget to always have a dream.

--Author Unknown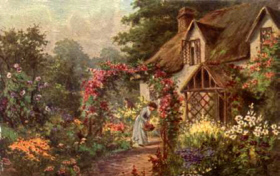 I am sure that every person in this world has some ideal
of what that solemate should be like. Tall, dark, handsome,
and with a heart of love and romance. I know I definately don't
look down on a man who gives me flowers and takes me to romantic
places where we can be alone, basking in nothing but each other.
I made a wrong choice once in my life, thinking I had found
the man perfect for me, only to discover that I was the only
one in love in the marriage. So inevitably it ended. Wiser and
more cautious am I know. But I still believe that not all of
the good men are gone. I know I am friends with many and my
friends are married to some of those such men. One great man
in my life that truely is a wonderful man, a great husband
and loving father. My Dad is a wonderful man who is my
inspiration that one day I will meet a man like him.



Now I am not sure if any of you have seen Anne of Green Gables.
You might think this is very foolish, but if you want to know
what the man of my dreams would be like. Then you must see it.
It is a wonderful movie. So is its sequel Anne of Avonlea. Both
are very romantic and inspiring. Gilbert Blyth (played by Jonathan Crombie)
is the perfect ideal for a soulmate. He is romantic, kind, and
lets not forget handsome. I have made a page dedicated to him
and the films. Just click below on Anne and Gilbert to see

"All I Want Is You".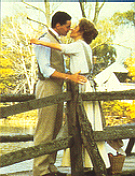 Hello Everyone!! I will try and keep up with my Geocities page
but I have actually started a new improved web page that is basically
just for Anne of Green Gables and Avonlea!! I am very excited about
this new page. I have done a lot of work to it and will be doing even more.
So please check it out and let me know what you think!! I will be doing
new things with this page as well so please keep visiting me
here as well. I thank you for your support!!!

To visit this page Click Below on Avonlea Addicts Button.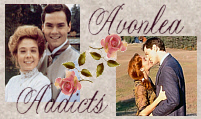 If you like the graphics on this page
then visit Rosebudd's Graphics.

---
This page hosted by

Get your own Free Home Page