Your Not Alone

It is a terrible thing that being a single parent is becoming
more and more common. I never thought I would ever be in this
situation. I can remember being in highschool and daydreaming
about how my life was going to be. Married to a wonderful man,
raising children together and always being hopelessly in love.
I seriously never saw myself being divorced. My family was always
together. Divorce wasn't something I was used to. So this is all
a new experience for me. I sometimes feel very alone. I know
some of you can relate to the way that I am feeling. I thank
God everyday for my family and my daughter. They have been my
support through all of this. I have met quite a few people who
are in the same situation that I am in. I believe we all have
to stick together. There are two places that I can suggest to
you if you are looking for support, a shoulder to cry on, or
just a little information.



Single Rose

National Organization of Single Mothers

I know that a lot of the titles of Web pages for single parents
always seem to suggest they are just for women. I am not a male
basher believe me. I know there are men who suffer just as much
as women do. Pain is not a gender issue. Neither is being a
single parent. Believe me men will find these links just as
useful as the women will. So please don't let the names turn
you away if your a man.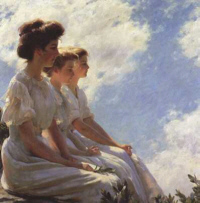 Sign My Guestbook     View My Guestbook




---
This page hosted by
Get your own Free Home Page