Comments & Questions
We all can't be an expert on Himalayan cats. If you have any comments or suggestions, please send me an email. Also, if you have any questions, please send them to me and I would be happy to do the research for you and hopefully be able to develop a new page on my website on Frequently Asked Questions.
This page is a new project for me. I've totally enjoyed developing it. I hope your visit has been just as enjoyable for you.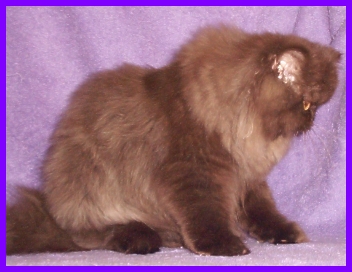 Take care, and hopefully I'll see you soon!!!
Carolyn Wood
---

Home Page History of Himmies Kat Kare Kat Kriteria Associations Quebec Breeders Ontario Breeders My Himmie Stories Comments & Questions