1. Don't Destroy the Existing Recreation Center Buildings
2. Retain the Ban on Pesticides
3. Ask the Taxpayers for a Tax-Increase Only as a Last Resort
4. Bring Fiscal Soundness to the Park District
5. Consider Making the Park District Again a Department Under the Village
6. Create a Dog Park for Oak Park
7. Make the Environment a Factor in Decision-Making
8. Reduce Costs and Duplication of Services by a Commitment to Intergovernmental Cooperation
9. Reduce Cultural Segregation in Oak Park by Expansion and Creation of Village-Wide Park District Programs
10. Consider Election of Commissioners from Districts
11. Bring Sound Business Principles to Park District Management
12. Provide More Programs for Seniors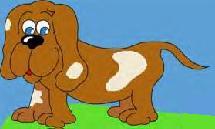 I also want a dog park!



OTHER LES LINKS
Les' 13-Point Plan for Park District Cost Savings and Revenue Generation
Les Golden -- Life-Long Contribution to the Parks and Recreation Centers
Les' Personal Side -- Education, Professional Life, and Community Service
Les Golden's CARE Party board members ban pesticides in the parks and recreation centers, April 19, 1991
How the CARE Party cut park district costs while expanding programs
Articles and Columns about Les' Campaign
Letters to the Editor in Support of Les Golden's Candidacy


A LIFETIME IN
OAK PARK'S PARKS
AND RECREATION CENTERS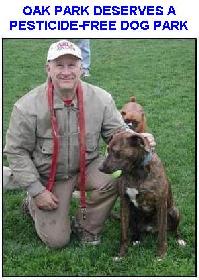 In Lindberg Park, Cicero (r) joins the 10,000 dogs in Oak Park who say,
"WOOF ... GRRRR ... RUFFFF... YIP...YAPP ... (GrrrrrrrRUFFF!) YAP-YIPPY-YIPPP... GRRRR"
(translation) "We Want a (Pesticide-Free) Doggie Park!"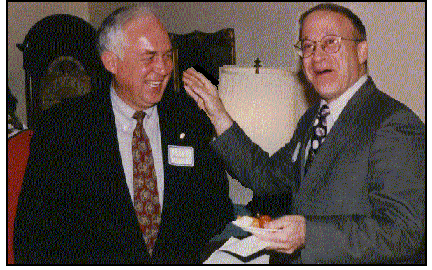 Les With Former Oak Park Park District Executive Director John Hedges at a Meeting of the Oak Park Development Corporation.




Les and Bruce Golden leading the band for the concert preceding Oak Park's GALA July 4th fireworks celebration.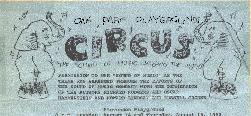 A program from the annual
Oak Park playgrounds circus.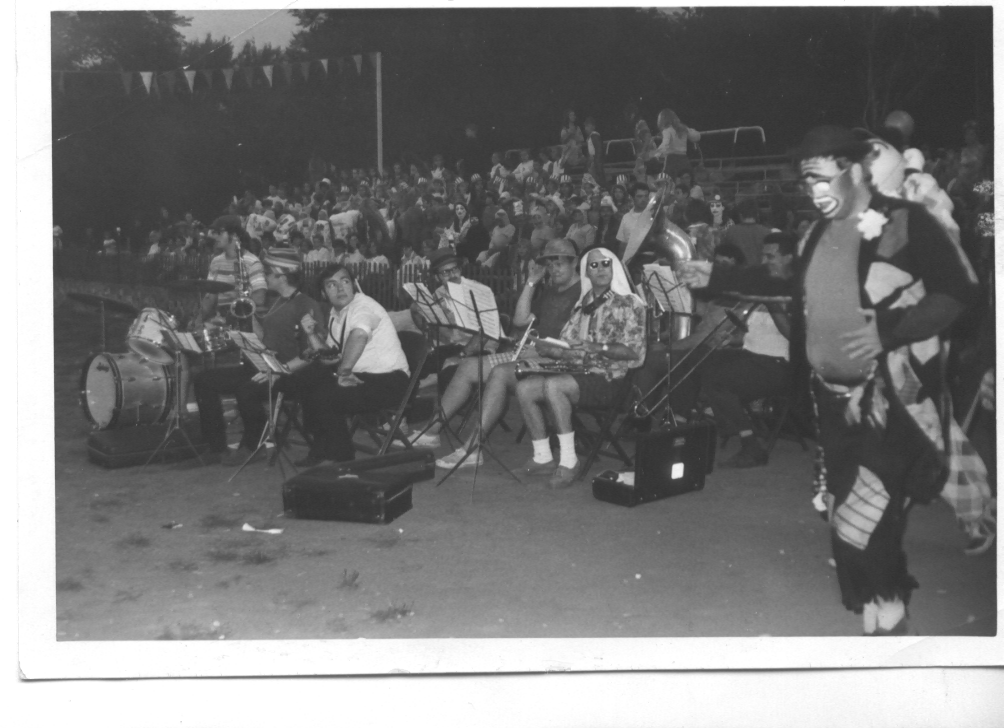 The Golden Twins' leading the band for the Recreation Department's annual village wide circus. Bud Corry (r) was, I believe, the head of the clown troupe!

Golden Twins Music Through the Decades in Oak Park
Les Golden and His Orchestra
Les Golden -- Life-Long Contribution to the Parks and Recreation Centers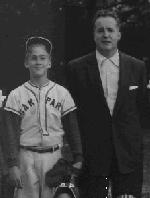 Les "Scooter" Golden
Little League All-Star
(avg. = .573 led all Oak Park)
With Manager Vince Dierkes

Play Les Golden's NAME GAME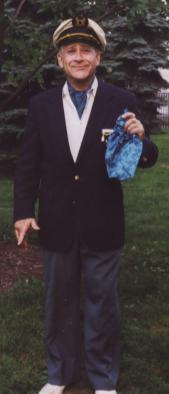 Gremio in
Oak Park Festival Theater's
2001 Production of
"The Taming of the Shrew"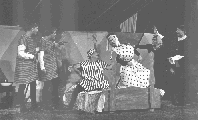 The Golden Twins in the Recreation Department's original "Village Classics" Shakespeare Festival held in Eugene Field Playground (scene from production of Midsummer's Night Dream).

Les Golden -- Actor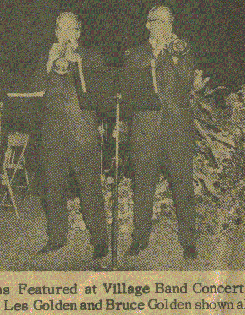 Concerts Under the Stars
in Scoville Park.
Golden Twins as Trumpet Soloists.

Golden Twins Music Through the Decades in Oak Park
Les Golden and His Orchestra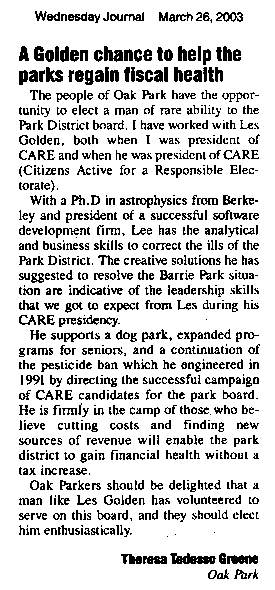 A Letter from Theresa Tedesso Greene
CARE President, 1987-1989




STATEMENT OF ISSUES
1. DON'T DESTROY THE EXISTING RECREATION CENTERS
I SUPPORT retaining the existing recreation center buildings. Although usage of some recreation centers is less than in previous decades, this trend may reverse in the future. Razing of the existing, architecturally significant recreation centers would then require construction of new centers on the same sites.

One of my political guiding principles is that "political leadership is the ability to foresee a problem and prevent it, not to spend millions of taxpayer dollars in damage control." Razing the existing strucutures (and transporting that material to landfills), with the possibility of constructing new centers at the same site in the future shows a lack of foresight.
Les Golden's Political Philosophy
Return to Links
2. RETAIN THE BAN ON PESTICIDE USE FOR WEED CONTROL
I SUPPORT a continued ban on pesticides in the parks and recreation centers. Since 1991, when Chris Comer and Barbara Jepsen of the CARE party joined with the late Bud Corry to ban pesticides in the parks and recreation centers, dogs and wildlife have been safe from poison-induced illness and death, teenage girl soccer players have been safe from a future of having children with birth defects, and little babies have been safe from pesticide-induced digestive and growth problems. Any suggestion to reverse the ban is not acceptable.

I PROPOSE CREATING A PROGRAM FOR MANUAL WEED CONTROL.
Les Golden's CARE Party bans pesticides in parks
Golden suggests weed-picking alternative
Return to Links
3. A $13.6 MILLION TAX-INCREASE?
I SUPPORT finding alternate means for the park district to reach fiscal health. Of course, no one wants the park district to become bankrupt. No one wants to have to lay off park district employees. Unless those become imminent, I will work to prevent a tax increase. From my family having lived in Oak Park since 1948, I have what I believe to be some good ideas on how to cut costs and generate additional revenue for the park district without lay offs. These will minimize the amount of additional taxes required for park district infrastructure improvement and solvency.
Les' 13-point plan for cost savings/new revenues
Adult soccer leagues should pay for resodding
Recent costly projects deserved more scrutiny
Return to Links
4. BRING SOUND FISCAL POLICY TO THE PARK DISTRICT

I SUPPORT employing modern mathematical methods in deciding how to best allocate funds to secure the park district infrastructure. The technique that I have developed into a successful consulting business puts the responsibility of setting priorities and minimizing projected costs on the department heads. The funding requests are then analyzed mathematically together, and funding is granted to optimize the fulfillment of priorities. THERE IS NO NEED TO SPEND $50,000 OR MORE ON A CONSULTANT FOR THIS ANALYSIS. As a Commissioner, I would be happy to contribute my expertise.
OBS method effectively allocates limited resources
CARE Party cut costs while expanding programs
Bud Corry/CARE Party brings fiscal sanity in 1991
CARE Party lauded for reducing district budget by 5%
Taxpayer leadership award to Les Cut-the-Taxes Golden
Dr. Les Golden, Ph.D, Adj.Professor of Management Science
( Roosevelt University Graduate School of Business )
Return to Links
5. CONSIDER AGAIN MAKING THE OAK PARK PARK DISTRICT A DEPARTMENT OF THE VILLAGE OF OAK PARK
With the projected $13.6 million deficit, the separation of the old Oak Park Recreation Department into its own government entity, the Oak Park Park District, must be reexamined for costs and program benefits. This was the belief of Bud Corry, expressed since at least 1990 to everyone who had an interest in Oak Park. It is time to study whether the move was sound.
Detailed statement on this issue
Les' 13-Point plan for cost savings/new revenues
Return to Links

I SUPPORT a dog park for Oak Park. With about 7000-9000 dogs in Oak Park, we need a dog park for canine exercise and socialization. Dog parks are also useful for dog owners to discuss issues such as the best vets, available vets for emergency care, and vets who make house calls. Currently, dogs can frolic in the early morning hours in Lindberg Park with an unofficial, tenuous agreement with the Oak Park Police. Those who wish to exercise their dogs at other times either face ticketing under the leash law, the dangerous and broken-glass strewn forest preserve clearings, or need to spend the time and burn th gas necessary to travel to Evanston beach, Belmont harbor, or out to Swift Road in DuPage County.

We love them both, but the reality is that more families in Oak Park have dogs than children. I SUPPORT BRINGING A DOG PARK TO OAK PARK.
What happened when 'Leo' played in Thatcher's Woods
Return to Links

7. CONSIDER ENVIRONMENTAL EFFECTS IN ALL DECISION-MAKING
I SUPPORT directing the professional staff to include considerations of the environment in all decisions, on an equal footing with financing, marketing, and staffing.. We are stewards of the land. We don't own it.
Why Dr. Les Golden is Green
We can work together to help the environment
Return to Links

8. REDUCE COSTS AND DUPLICATION OF SERVICES BY INTERGOVERNMENTAL COOPERATION
I SUPPORT a meaningful commitment to intergovernmental cooperation. Oak Park has 6 governmental bodies (village, two schools districts, library, park, township) and their cooperation is minimum. The school districts, the village, and the park district could cooperate on issues such as youth services, snow plowing, security, forestry, and landscaping. I would support a staff position being created to ensure attention to such cost-saving, efficient measures.

For example, the elementary school district could donate used books, software, and desks to the park district. A joint program for plowing the sidewalks could be undertaken between the village and the park district. Evening security in the parks could be provided by the police rather than ill-equipped park district personnel. Again, sod removed from the parks could be used to repair adjacent school ground turf.
Ways our governments can cooperate to reduce costs
Les' essay on Oak Park township/library cooperation
Les' essay -- it wouldn't cost that much to plow sidewalks
Les' discovers books in the Mann School dumpster
Return to Links
9. EXPAND EXISTING AND CREATE NEW VILLAGE-WIDE PROGRAMS TO REDUCE CULTURAL SEGREGATION IN OAK PARK
I SUPPORT utilizing the Park District as a positive force for removing the cultural and socio-economic barriers that exist in Oak Park. Having been involved in many areas of Oak Park life, I see the park district as more than an isolated unit of government. Preparation and rehearsals for such activities as a children's circus, all-village concert band, baseball school, track meet, and balloon flight competition can bring the kids from all corners of the village together in joint activities, and change the focus of the park district from a for-fee institution. The costs are small, but bringing together the youth of Oak Park at an early age will provide the great benefit of promoting mutual understanding and respect.
Les Golden's life-long activities in the parks
The Recreation Department circus
Return to Links
10. CONSIDER THE ELECTION OF COMMISSIONERS FROM DISTRICTS
I SUPPORT study of the concept of electing park commissioners from districts rather than at-large, or at least assign elected commissioners to pay special attention to the facilities in assigned districts. I believe that giving commissioners responsibility for oversight of parks and recreation centers in their district could have avoided the continuing nightmare of Barrie Park contamination, enlightened debate on the merits of placing a lawn sprinkler system in Lindberg Park, and the acrimony with a proposed skate park, among other topics.
Return to Links
11. BRING BUSINESS PRINCIPLES TO PARK DISTRICT MANAGEMENT
I SUPPORT adopting sound business principles to the management of the park district. For example, we should recognize that the park district has seven "divisions," and examine their cost effectiveness, extent of public use, and relevance to the park district mission individually. The "functional" responsibilities, such as marketing, finance, and accounting, should be performed separately for each division, as is standard corporate practice, not across division lines. (For example, automobile manufacturers have passenger car, light truck, and heavy truck divisions each with their own marketing strategy.) Accounting for depreciation of the recreation centers would have indicated years ago the state of their disrepair and the need for maintenance. As another example, the district should utilize modern techniques of fiscal health assessment by having annual reports with a complete balance sheet. If this practice had occurred in the past it would have indicated that the district was leading to the deep bankruptcy in which it currently finds itself.
Dr. Les Golden, Ph.D, Adj.Professor of Management Science
( Roosevelt University Graduate School of Business )
12. PROVIDE MORE PROGRAMS FOR SENIORS
I SUPPORT more programs for seniors. First, the sale of the indoor pool at the Oak Park Hospital to the YMCA was a disaster for the seniors who use that facility for health-related exercise. The programs and supervisors remain the same, but the fees have doubled. I would examine a repurchase of that pool from the YMCA.

Second, I propose the placement of granite-base chess/checker boards in the parks near the senior residences for the use of all. Austin Gardens and Mills Park granite chess/checker boards would serve those in Holley Court and Mills Tower, respectively. Whatever is finally decided for Stevenson playground, chess/checker boards could be placed there for the residents of the nearby Oaks and Heritage House to both view the youngsters and to provide activity for them themselves. Several could be placed on the grounds of the pools. Of course, boards could also be placed under the shade in Lindberg (Greenfield) and Taylor Parks for the use of all residents. These would be placed so that people could watch the dogs scamper in the doggie park that I will be proposing if elected as park district commissioner.
Outdoor Granite Chess/Checker Boards for the Parks
Return to Links
I SUPPORT naming the Conservatory for Elsie Jacobsen, its moving force, and Marge Haddix, who insured its survival.

I SUPPORT naming Ridgeland Commons after Bud Corry: "Corry Commons."

I SUPPORT finding a suitable means to honor the guiding lights/heroines of the Recreation Department, Josephine Blackstock and Lily Ruth Hanson.
Les' proposal to rename Ridgeland Commons after Bud
Les' essay -- honor the Greats while they're still with us

Like what you've read? Send email Les Golden to volunteer on his campaign
Les Golden Home Page
Return to Links