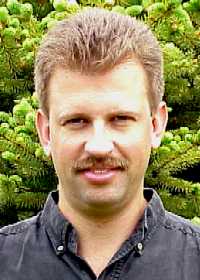 Hello, my name is Orest Lechnowsky, and you have been looking at my web pages. By profession, I'm a licensed Civil Engineer. At my day job, I administer and inspect the construction of transportation facilities for the state of Iowa. My other interests are legion and varied. Among them are music, travel, making things, bicycling, cooking, gardening, ethnology, dance...etc.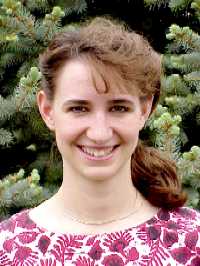 This is my lovely wife, Cheryl. I'm a lucky guy, and I know it. Cheryl is my best friend. She also happens to be a great wife. She is a Physical Therapist. She specializes in spinal chord injuries, and she is very good at what she does (I think she is one of the best....but I'm biased). Some of her other interests include bicycling, music, dance, gardening, fishing and soccer.

We have two wonderful sons, Stefan and Andre. They are 8 months apart in age. Stefan (on the left) is older. We adopted them both from an orphanage in Ukraine in 2000. Prior to being adopted, they were not siblings. Now they are inseperable. Click here to read the adoption story.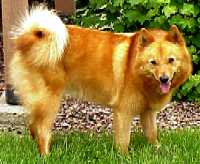 This is our great dog Tikka. She is a purebred Finnish Spitz, with 4 generations of championship dogs in her bloodline, including her grandsire; AKC, SKC, Canadian, Mexican, and International Champion Finkkila's Norski the first Finnish Spitz male to become an AKC champion (see her pedigree by clicking here). She was bred by the Walker Kennels in Bastrop, Texas (breeders of several international champion Finnish Spitz, under the Finkkila name). Click here, or here, or here, or here, to read a little more about this fascinating breed.